When my black boy is in full winter woolies he appears to have little piggie eyes. You black has a short back like my black. With the big shoulders there's not a lot of room left for a saddle.
Yea, I would describe his coat as normal. I wouldn't say it is "thick". I think he has a more soft, fluffy hair coat, I guess.
That is weird your TWH has the same similarities as mine...any pics?
Update on him. He is wonderful and incredibly smooooth!!! Love him! Cannot wait for the weather to warm up and the mud to dry up so I can enjoy him more!!
I have decided to name him Memphis, although I still call him "Pretty Boy" because that he is :) I love that he is all black, but still has the perfect whorl right between his eyes haha!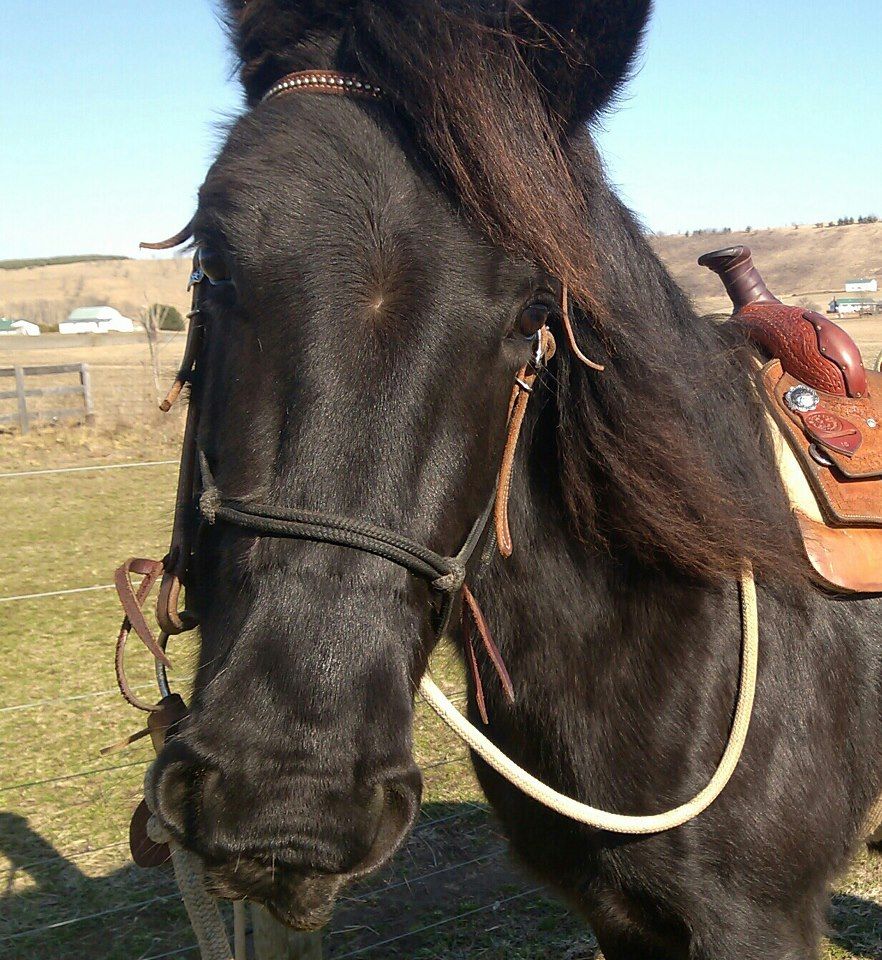 ---
Last edited by TrailRiderr; 02-23-2013 at

12:56 PM

.
It's funny how we wind up renaming our horses to something that seems to suit them. Mine have "barn" names but other names seem to have come in to play, like Bone Head and Fat Boy and that's who they are. Bone Head came about because he's always in my space despite the fact I've moved him out of it a thousand times and sometimes a tad harshly trying to get the message across. And the other one, he's fat. What can I say.