Pictures!
---
well i see weve got a gaited sub forum.

anyone wana post pics of there gaited friends?
---
i want an icelandic horseyy =[[[ !!
---
Here are a few pictures of my SSHBEA gelding. The picture in the center is when he was two years old (the day that I bought him)
I love SSH's!
Boo's gaited, but I have no pictures of him racking...so here's a trot pic: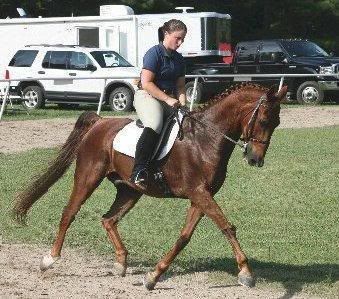 ---
kickshaw
Justin (qh/tb)
Boo (asb)
Aw, cute pics!!
---
Ride more, worry less.
Wonderful photos. beautiful horses. Nice to see this subforum here.
---
Our farm is home to 4 adopted draft horses
Please consider adopting and give a horse back it's life.



the old black horse... hangin' in the barn...
---
"Be a best friend, tell the truth, and overuse I love you
Go to work, do your best, don't outsmart your common sense
Never let your prayin knees get lazy
And love like crazy"
ohhh I love all the pics very pretty horses!!!
---
3 barrels , 2 hearts & 1 passion
Major...my TWH. the first pic is of Major is him playing in the pasture with his friend and in the second, you can tell he had a bath that day, cause his favorite part about getting a bath is the roll in the dirt afterwards (he is completely black minus the dirt)