Heres me and my Vida (Rocky)
---

"Until one has loved an animal, part of one's soul remains unawakened..."
- Anatole France
OMG i seriuosly am in love with your horses (lock the barns) lol joking nice horses tho
---
_only you can decide how to ride your horse,beileve you are riding correctly you will successed
Me Standie Lady et Moi!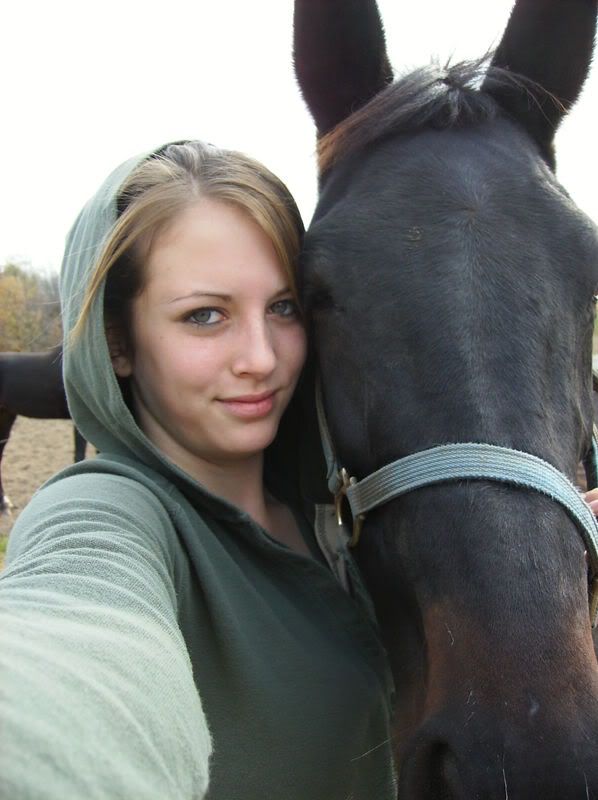 Me Standie Ladies Baby(07)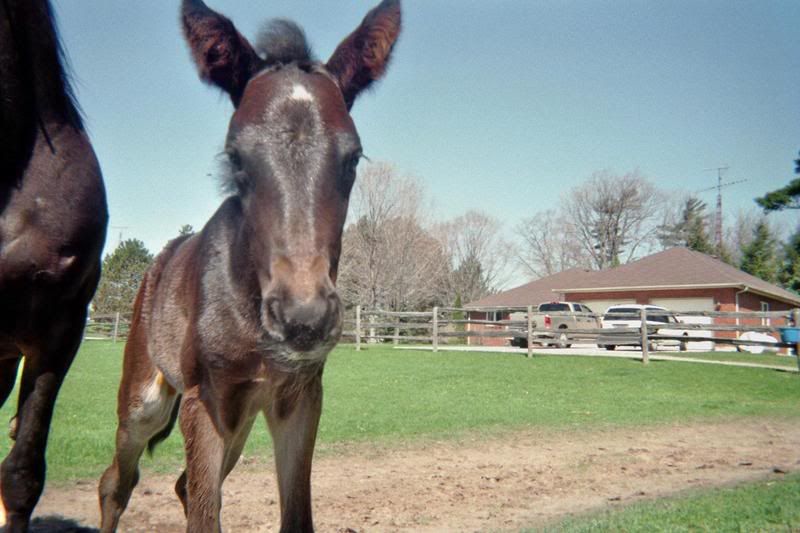 Me Standie Lady At Work (06)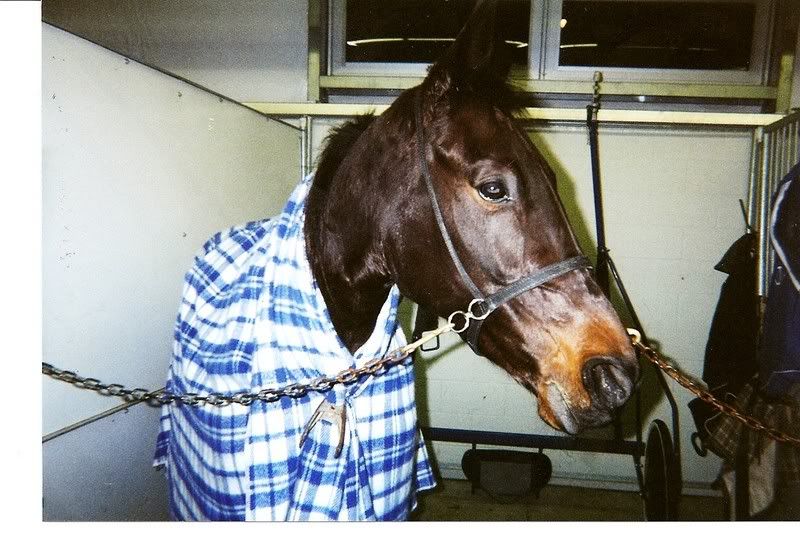 The Standie Lady-> Just Ferlien-13yrs-Standardbred Mare (Cambest-Summer Trip-Albatross)
The Standie Ladies Baby-> Miss Mattjic-1yrs(currently)-Standardbred Filly (Royal Mattjesty-Just Ferlien-Cambest)
---
A Dog looks up to a man,
A cat looks down on a man,
But a patient horse looks a man in the eye and sees him as an equal
Awww, they are gorgeous! :)
---
Ride more, worry less.
We do have some beautys don't we?
Love the baby standie with her baby beard
---

"Until one has loved an animal, part of one's soul remains unawakened..."
- Anatole France
What great pictures! A good-looking bunch of gaited horses
These were all taken in October, 2007:
Duke is now 21 and metabolic. He has been my riding bud for 18 years. He is, without question, the most fearless and self-confident horse I have ever owned. He once "cold-stared-down" a female llama on an organized ride and won. He has had idiot semi drivers let off their jake brake right beside him and never flicked an ear, slid down rock hills in Southern California, but his favorite thing in life is to get dolled up for parades. All that hand-clapping is for him and him alone --- he's just sure of it.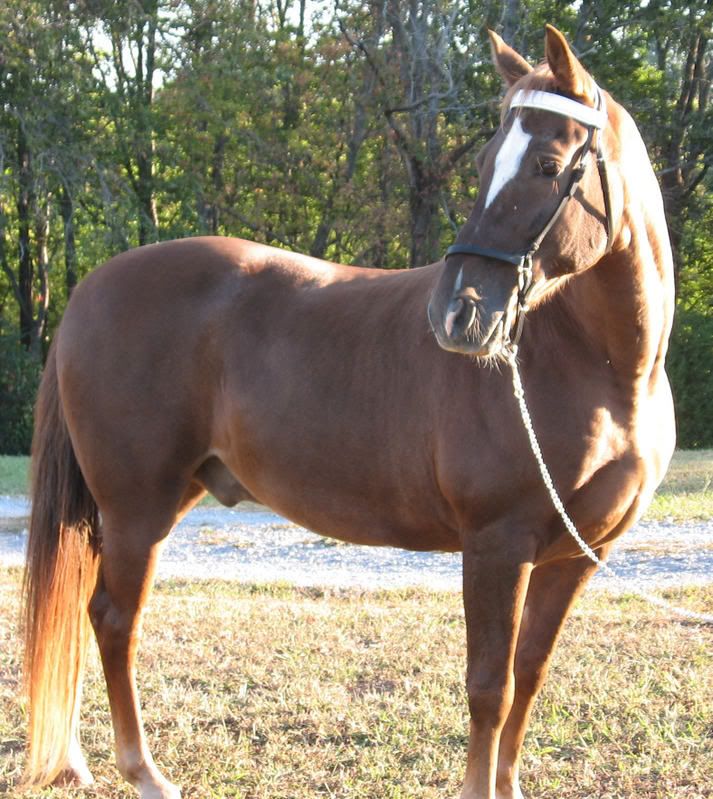 Rusty is now 14-1/2 and is my best "down and dirty" trail horse. The rougher the trail the happier he is. Rusty loves to swim. If he sees a body of water big enough to swim & splash in, I need to be hanging on because he's headed straight for it. Rusty is my best natural athlete.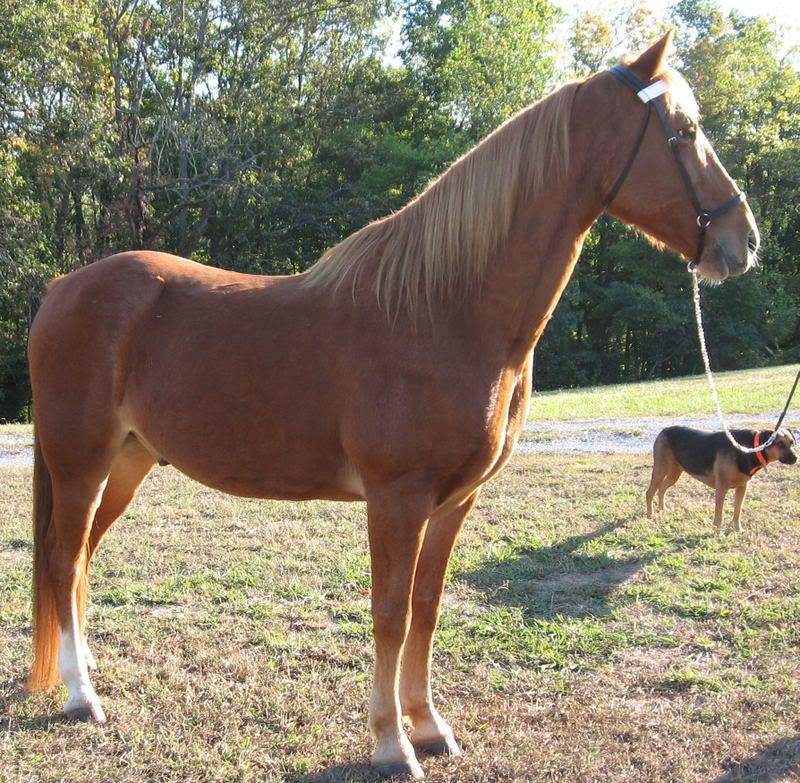 Joker is now 12. He is a point-him-and-he-goes horse on the trails. Joker is last in the pecking order of four and is very laid back. Likes to talk a lot and give huge hugs with his Big Ole "50 pound head". My fourth horse is an Arab I rescued 15-1/2 years ago. He still does a beautiful "Arab float", but doesn't gait so I left him off the thread.
All 3 of them are beautiful!!
Duke looks wonderful for his age.
---
Ride more, worry less.
I have to say I just love that snip on Dukes face..
Poptartshop and FehrGroundRanch,
thank you very much
Duke gets a lot of smoochies on that snip
He is as sweet as he looks and is a very compliant horse but, even at 21 years young and metabolic, he is still a powerhouse. He's as "up" as when he was three, just not for as long a time
Yearling
Join Date: Oct 2008
Location: Sweden - the land of carrots and apples
Posts: 1,387
• Horses:
2
I'll just repost this x) It's old, from one of our first times faster than walk, but it's the only one I have.. x)
---

Always keep your head up, but be careful to keep your nose at a friendly level.