ohmigosh! she us the most ADORABLE thing i have seen in my life (and this is coming from a strict saddle seat person XD)! what color is she???
Thank you - she's certainly a favorite of mine.
She's an Amber Cream Champagne Tobiano - it's a bit of a mouthful, I've taken to telling people "she's THAT color" LOL
a few more from the same day - but another photographer (photos credited to Peter Llewellyn who kindly gave them to me)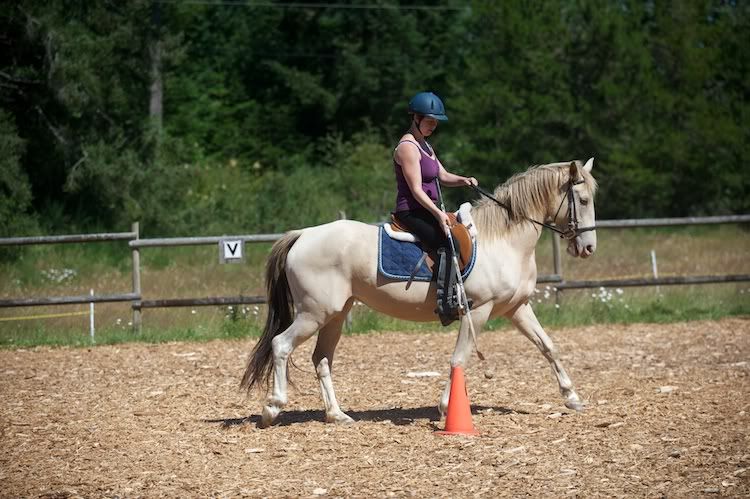 and the very awkward leap into the air again - because it still makes me laugh :)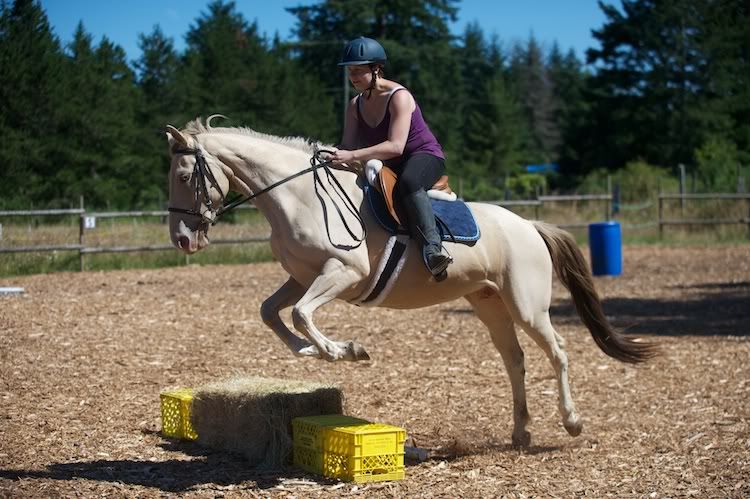 tobiano? im not seeing any spots, but i believe you! thats so cool! shes gorgeous!
She doesn't have much in the way of body white, just one, maybe two spots - but she has high whites on her hinds and fronts... and her DNA test came back as heterzygous for Tobiano.
aww! well, she certianly is gorgeous!
Thanks... not sure if I've already posted a picture of him.. but some new shots of my "new" (not weaned and in my backyard yet...) ASB stud colt.
By Vanilla Hot Shot out of Ivory Lace - I'm so excited to bring this little guy home... his sire has been a real favorite of mine for a few years now!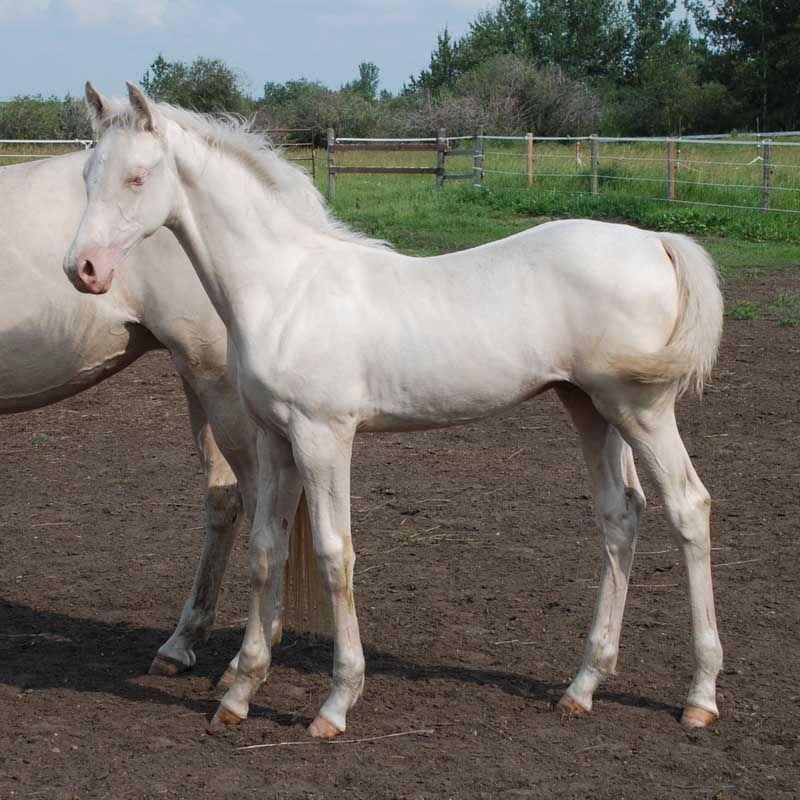 Standing around looking pretty
I was tempted to put this on the other thread, but this seemed more appropriate.
Saddlebreds CAN do any and everything you want to do, and you will look darn classy doing it.
Five Gaited American Saddlebred Show Horse, Singsation, winning the Iron Horse Combined Driving Competition
Video
Five Gaited American Saddlebred Mare, Tyra Banks, champion Mounted Shooting Horse
Video
The horse pulling the Golden Lion is the Five Gaited World's Grand Champion, Casey's Final Countdown.
Video: Concourse D' Elegance - Club Equestrian
Saddlebreds Eventing
Saddlebreds Dressage
Saddlebreds Can't Jump
Did you know that the horse that Elmer Bandit beat a couple years ago with lifetime competitive trail riding miles was an American Saddlebred by the name of Wing Tempo?
Barrel Racing
More Saddlebreds doin' it all.
They will always listen to secrets.
They must'a found that Tri Color somewhere?
Carson Kressley is an American Saddlebred Enthusiast
Great shots of them doing it all!

I once believed as many do - they perform in Saddleseat and Fine Harness, and that's it.... after meeting and owning my first I learned better. It may be what they are currently best known for, but, originally they WERE the "everything horse"!

I now own mainly Saddlebreds, and have never looked back. The intelligence, athletism, willingness to TRY are unmatched by any other breed (on the whole) that I have ever worked with!
---
Last edited by ErikaLynn; 08-10-2010 at

11:32 AM

.