Wow, those are some very handsome horses. I dont' own a TWH, but I am impressed with what I see here.
Can someeone tell me how to upload pics directly into a thread? I have several gaited horses to show off! (:
Miley Double Delight
My dad's TWH 6 month old foal
Posted via Mobile Device
Thank you! She's my 3 year old mare & her feet were off in the first pic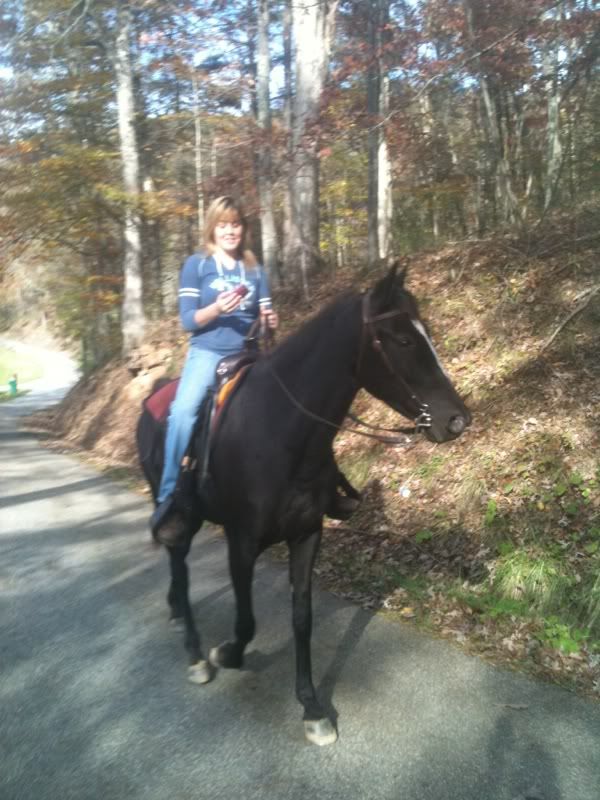 Posted via Mobile Device
---
Last edited by WVcountrygirl; 11-13-2011 at

11:47 PM

.
IMG]http://i1179.photobucket.com/albums/x395/megsheets/1321245389.jpg[/IMG]
Posted via Mobile Device
*tries not to droll at twh dangling in front of eyes* She has a very nice face :) She looks like a sweety :)
Gypsie and Dakota!
---
Here's my two Walkers!
Dakota (5 year old, 15.2/15.3 hh gelding)
My cousin's Lexi (the younger girl) and Whitney (the older girl) are riding
And here's Dakota's dam, my mare Gypsie (17 years old, 15.1 hh)
(These are Halloween pictures, lol... so she's dressed up... and I'm the one riding... dressed up as well, haha...)
---
Horseshoe Loop Farm: Home of Gypsie (22 y/o TWH mare), Dakota (10 y/o TWH gelding), Codie (18 y/o Walkaloosa gelding) & Harlow (9 y/o APHA mare)