I live in an area where there are a lot of gaited trail riders which is a blast and I enjoy. I also enjoy riding dressage with my TWH (in gait, not trot). I take my mare to schooling dressage shows and have been the only gaited rider among as many as 220 entries. It always makes me laugh when people stop and stare, then whisper to their friends with this puzzled look on their faces. Then many of them come up to me and ask, "What kind of horse is this? What is your horse doing with it's legs? It sure looks SMOOTH and you look like you're having FUN!" Yes, indeed. It is smooth and it is FUN! I always tell them that "Dressage is more than trot, it helps improve the quality of any horse's natural gaits."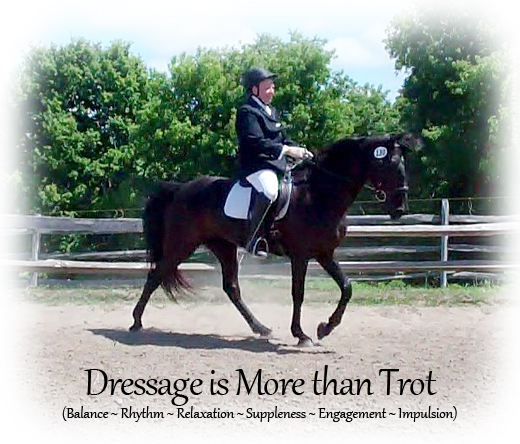 ---
Jennifer Klitzke
Blog: NaturallyGaited.com
Blog: MySpanishMustang.com
Yup, it's fun. I realized today that I have been using dressage basics as my warm up only to realize that the warmup was actually more fun, LOL. She has finally learned to leg yield with no fuss from me. I'm proud of her.