Your gaited beauties
---
Hi guys! I would love to see everyone's gaited horses. Please feel free to post pictures of your babies, and maybe tell a little about them. I was thinking we could just keep this thread running, so if you snap some new pictures later, you can just keep adding them...

I'll start with Annie's latest pictures, from two days ago. Her reg. name is "Carbon's Joy Occasion", and she's the first horse I have had for almost 10 years. I got her this January, and she will be 3 in May.

Oh, lol, almost forgot...she's a Tennessee Walking Horse. :)
She's adorable! I love how lit up she is.
Here's my Walker, Zy.
She's 15, 14.3hh. Her reg. name is Everything Fancy. Sadly she was shown as a padded horse for a good chunk of her life. She went through a lot....abuse and soring. She still has some scars, both mental and physical, but we're getting there. She's come a long way and I'm extremely proud of her.
These are my favorite pictures of her. (she looks a bit...tubby, lol, but the pics were taken when she was heavy in foal)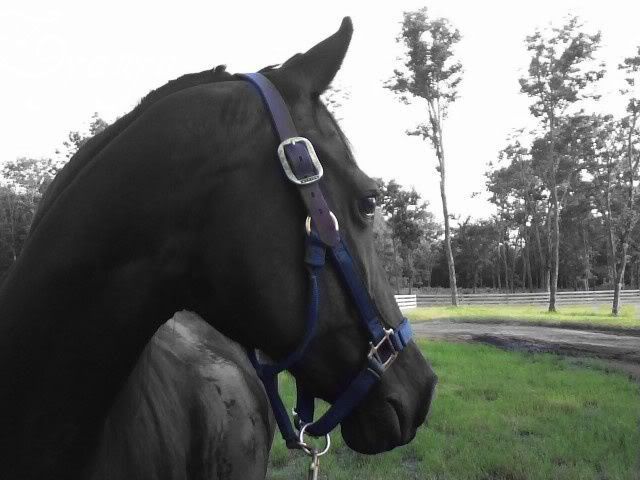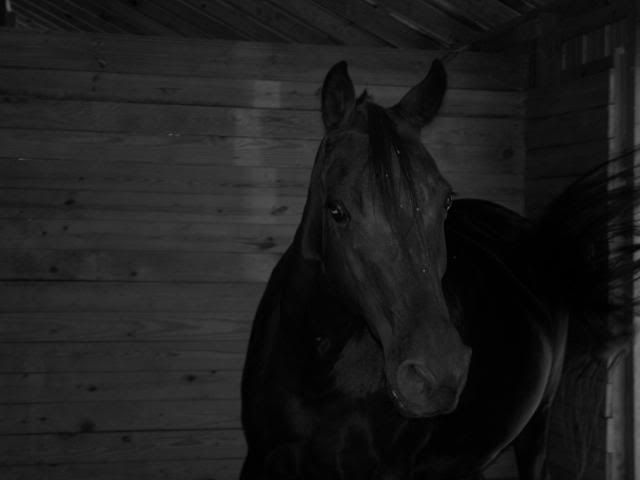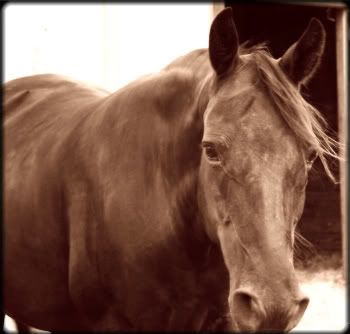 This is my 5-year-old Missouri Fox Trotter mare, Mystique:
Here are more pictures of her:
Mystique - All photos - a set on Flickr
This is my 10-year-old Paso Fino gelding, Fendi:
Here are more pictures of him:
Fendi - a set on Flickr
Here are some gaited horses I know but don't own...
Fox Trotter yearlings:
Fox Trotter stallion:
Fox Trotter mare:
Fox Trotter mare (Mystique's dam):
Tennessee Walker mare:
Paso Fino gelding:
Paso Fino gelding:
Hope you like them! Your horses are gorgeous... and I'm so happy for Zy! I've always wanted to rescue a padded walker.
Gotta love 'em gaited 8D
Heres Loki:
His sire:
His dam:
Cherokee, MFT, and Lily, MFT, Loki's sister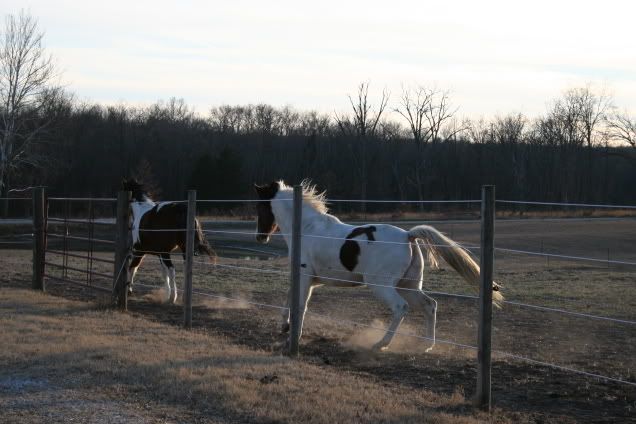 Gaited weanlings, I THINK it goes TWH-MFT-TWH-MFT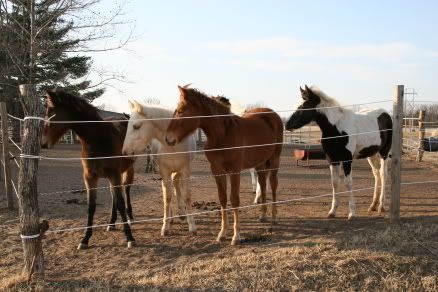 I belivie this is 'Hook' a TWH colt that later colicked and died from eating tails. He was one of the best they ever bred and was a stud prospect.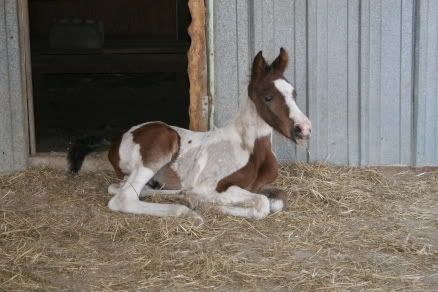 Red Man, as a two year old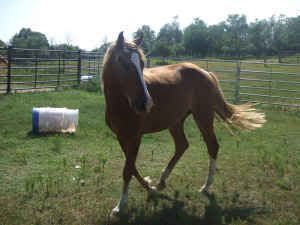 Red with Loki :3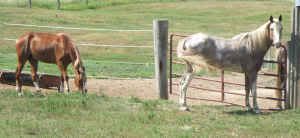 ---
Wait! I'll fix it....
They are all so pretty! I love how all of them seem to have such soft eyes... it's so funny because they always look so fiery when the move...

Here's my Blackhorse... he's 30.

And of course, Sierra and her gaited mule baby.....
---
"Be a best friend, tell the truth, and overuse I love you
Go to work, do your best, don't outsmart your common sense
Never let your prayin knees get lazy
And love like crazy"
Gahhhh...lol, I'm drooling.

Zyanya, your mare's eyes are so big and expressive...I am SO glad you rescued her.

Clouds, your horses are gorgeous as always...my boyfriend doesn't really know a bunch about horses (but then, I don't know a lot :), but when he saw that first pic of Fendi he was like, "Wow, ohmygosh...that is a really nice looking horse..."

Twogeldings, I love love love your "purple" horse. What an unusual coloring - I don't think I have ever seen it before. I love how stocky Loki is. *sigh* I am trying to bulk Annie up, but she will never look like that... ;)

Farmpony, I can't believe Blackhorse is 30. He looks phenomenal for his age. Sierra and her mule baby are pretty much ridiculously cute. Now I want a gaited mule....

Thanks for posting guys...keep 'em coming. LoL, I'm not the type to complain about "too many pictures."
This is Goldie "Gold for Sure". She is a 4 year old golden champagne TWH. She is my first gaited horse.
Banned
Join Date: Dec 2008
Location: At my house, or stable, duh!(Michigan)
Posts: 2,479
• Horses:
3
Here is Clippy! He is a purebred morgan, 14.2hh, 7yo.
You have a gaited Morgan? Is that fairly unusual?

Pretty guy.
Similar Threads
Thread
Thread Starter
Forum
Replies
Last Post
Canadian Gaited?

my2geldings

Gaited Horses

4

05-04-2009

11:09 AM

Gaited Horses

Curly_Horse_CMT

Gaited Horses

41

12-08-2008

03:21 PM

Gaited horses...

ArabianAmor

Gaited Horses

7

11-10-2008

08:54 PM

Gaited Horse??

BlueSam

Horse Talk

2

05-16-2007

06:59 PM