your Tennessee Walking horses :)
---
i got got a new Tennessee Walker! He is a Palomino but doesn't know how to do his running walk and he's 9 :/ hopefully he will learn! lets see your walkers!
---
-Gracie, Scout, and Sky
I have one! I don't know how to post pictures... He is in my pictures on here though. 15hh about 11 years old, sorel. :) his name is Tucker, registered name The Guessing Game
Posted via Mobile Device
he's so pretty!
---
-Gracie, Scout, and Sky
Thanks! He is a sweet horse, he loves everyone, except my husband lol didn't like him from day one. I guess he smells funny to Tucker lol
Posted via Mobile Device
General Beauregard, and Miss Emma Tisdale.
I have Erin Brokovich, and Papas Proud Star. We call EB "Sissy", and the other mare "Tina". I will find some pictures.

Nancy
Mister Right Now( aka Little Lord Fauntleroy because he is SOOO full of him self.Even in the pasture he will stand at a park if he isnt eating. Scared me to death when i got him..Thought he was colicing.Two years later still stands all by him self in park)
---
"Be a best friend, tell the truth, and overuse I love you
Go to work, do your best, don't outsmart your common sense
Never let your prayin knees get lazy
And love like crazy"
i also have another one named Baron but he passed away 3 yrs ago but i miss him sooooo much!
---
-Gracie, Scout, and Sky
Teen Forum Moderator
Join Date: Dec 2010
Location: South East Texas
Posts: 7,157
• Horses:
2
This is our -possibly- TWH mare, Corona. We were actually told she was a QH when we picked her up as a 5 year old from a man that tried to make her a header, but we quickly realized that wasn't even possible when we found that she gaits. LOL. She's rather hot and full of snort-n-blow but she's made a decent advanced lesson horse for us. She's about 8 now, and she's come a long ways from the tripping-on-herself one speed mare that she was when she first came to us xD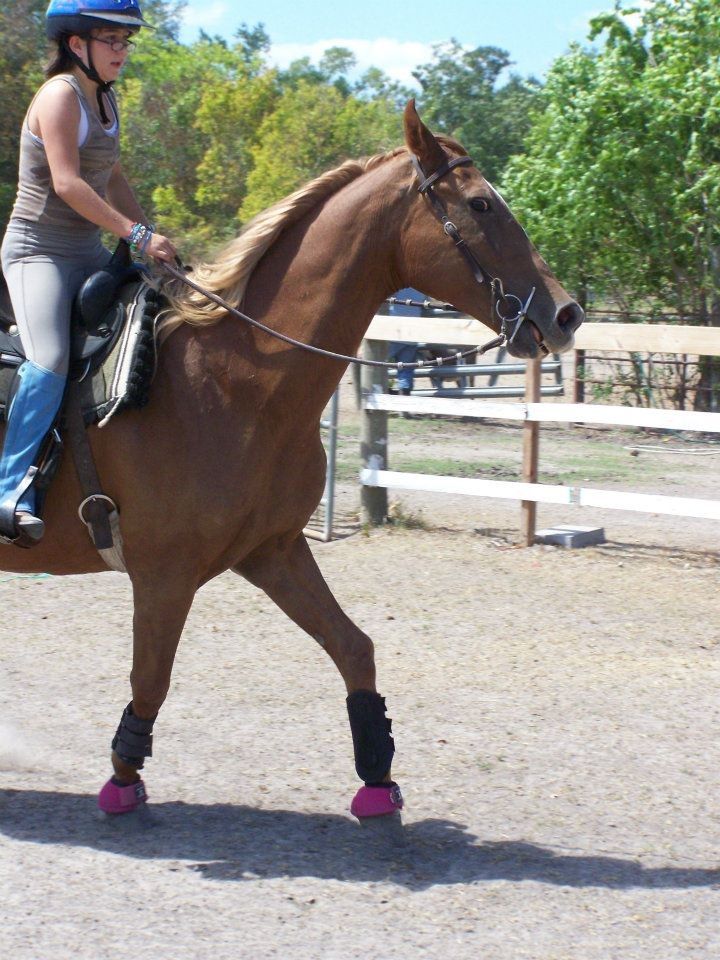 ---
Everyone in your life is meant to
be in your journey, but not all of
them are meant to stay till the end.