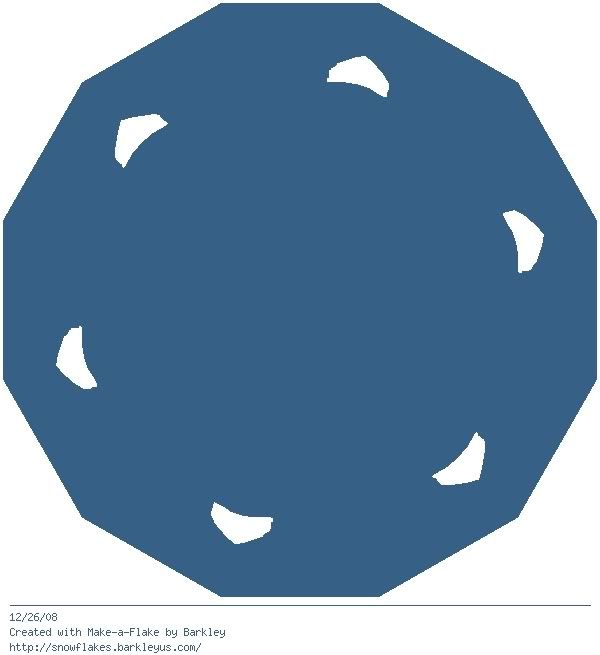 I uh...had a hard time with the scissors. >.< They didn't seem to want to work for me.
---
Twende Haraka
"Twende?"
"Yes. Like 'Wendy'...With a T."
cool site that was fun!
---

"Until one has loved an animal, part of one's soul remains unawakened..."
- Anatole France
I've never done e-snowflakes before
.
---
"On hyviä vuosia, kauniita muistoja, mutta kuitenkaan, en saata unohtaa,
Että koskaan en ole yksin, varjo seuraa onneain.
Vaikka myrsky hetkeksi tyyntyykin, varjo seuraa onneain.
Ja pian taas uusin hönkäyksin, varjo seuraa onneain.
Hei tuu mun luo, pieneksi hetkeksi. Puhutaan, varjoni, valkoiseksi enkeliksi."
Pelle Miljoona - Varjo seuraa onneain

this is pretty cool!
---
Here is my piece of Art!!!!
---

It's not the will to win, but the will to prepare to win that makes the difference.
- Paul "Bear" Bryant (Former college football coach)
Aww prettyful
---
A good horse can never be a bad colour...
Foal
Join Date: Jan 2009
Location: In the Confedrate states of America
Posts: 106
• Horses:
1
Look at my snowflake airplanes Attack
---
RIDE LIKE THERE NO TOMARROW