New guess the colour.
---
I don't know about you guys but I miss the old guess the colour thread so I thought I would start a new on.
The rules are simple I post a photo then people guess the colour the person that gets it right first then posts a photo and so on, oh and no cheating
Okay guess this guys colour
Perlino?
How 'bout this one...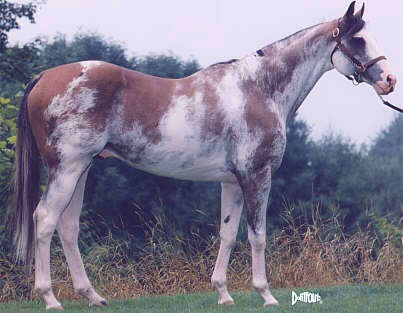 ---
"Courage is being scared to death - and saddling up anyway." ~John Wayne
First horse i think is gold champange.
Second horse is dominant white on a bay base.
Posted via Mobile Device
Sabino?
How about this one!
Love this horse btw
Wow the last one has cool color but it looks photoshopped? Maybe?
Posted via Mobile Device
It's supposed to be a Chimera horse but it's probably photoshopped.
Not photoshopped. Hes real.

I believe he is a chimera? 2 eggs came together that had different DNA and created the unique color. Hes black, and sorrel. With splash.
Posted via Mobile Device
He's real :) Not photoshopped
Well everyone ignored my horse.