My mule-Pete
---
R.I.P Duke <3
No hour of life is wasted that is spent in the saddle.~Winston Churchill

awwww...
Snickers..
---
You may be out of my sight, but never out of my mind. ~RIP Angel
I want a bunny!!!
---
R.I.P Duke <3
No hour of life is wasted that is spent in the saddle.~Winston Churchill

they are pretty easy keepers but they need to come out and run every day. the spay surgery was the huge $400 downside!
tape on the head!!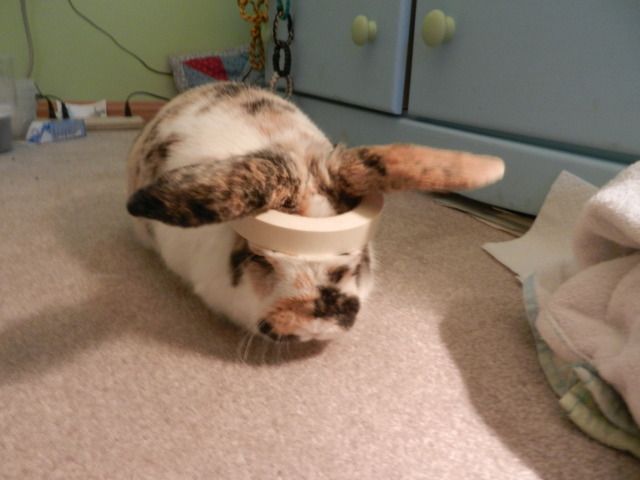 ---
You may be out of my sight, but never out of my mind. ~RIP Angel
Posted via Mobile Device
^^ hahaha
lenny swimming
---
You may be out of my sight, but never out of my mind. ~RIP Angel
Now I want a bird! :P
---
R.I.P Duke <3
No hour of life is wasted that is spent in the saddle.~Winston Churchill

Quote:
Posted via Mobile Device
Forgot pic :()
Posted via Mobile Device
Quote:
Forgot pic :()
Posted via Mobile Device
Posted via Mobile Device