You Know You're From * When
---
I saw one of these in one of those older posts so i though i'd start another....
So here's what you do: Take the state you live in and say things only people from your state do.
I'll Start
You know You're From Montana When:
People you don't know smile and say "Howdy."
You can actually pronounce the City's name Glasgow (Glasgo) without calling it Glascow
When the car in front of you is weaving, you suspect a farmer instead of a drunk
The pickup trucks all have two rifles and two big dogs.
The gun show attracts more people than you thought lived in the whole state.
You know the meaning of "amber waves of grain".
You know what bear grass is.
You know where the Bears Paw Mountains are.
Soda is called pop and you laugh at those who call it soda.
I could do tons more but i'll just stop there.
Have Fun!!!
---
"Courage is being scared to death - and saddling up anyway." ~John Wayne
Green Broke
Join Date: Jan 2010
Location: south of nowhere, north of nothing
Posts: 4,643
• Horses:
6
You know your from NM when...

You have an extra freezer just for green chili.
Your Christmas decorations include a yard of sand and 200 paper bags.
You think six tons of crushed rock makes a beautiful front lawn.
You know Vegas is a town in the northeastern part of the state and not in Nevada.
Your other vehicle is also a pick-up truck.
You can correctly pronounce Tesuque, Cerrillos, and Pojoaque
When you go out of state, people ask you if you have a green card.
You expect to pay more if your house is made of mud and straw.
You can order your Big Mac with green chili.
You see nothing odd when, in the conversations of the people in line around you at the grocery store, every other word of each sentence alternates between Spanish and English.
Tumbleweeds and various cactus in your yard are not weeds. They are your lawn.
You know you are from Nevada when...

You ride in a saddle/bridle that is worth several months wages yet drive a pickup that can't make it to town without breaking.
---
I DON'T LEAD 'EM AND FEED 'EM, I RIDE 'EM AND SLIDE 'EM.
You know your from Manitoba when it's -40*c and your drinking a slurpee.
Posted via Mobile Device
Teen Forum Moderator
Join Date: Dec 2010
Location: South East Texas
Posts: 7,157
• Horses:
2
You know you're from Texas when... (and all of you Texans, feel free to join in!)

You're bringing out the hoodies when its 70 degrees outside
You can count more trucks out on the road than cars
Everyone owns at least one pair of boots
Y'all is a perfectly acceptable vocabulary word that fits just about anywhere
You never actually pronounce '-ing'
Every one realizes that when you say 'coke' you just mean a soda
You know what a git-fiddle is
You call in to work to tell them you won't be in because of dangerous conditions if there is frost outside.
To you, a mountain is one of those dirt hills that they dig up after making a new road!

I could think of fifty more but I'll let the rest of y'all pitch in.
---
Everyone in your life is meant to
be in your journey, but not all of
them are meant to stay till the end.
You know you're from Quebec...
when you like visiting the states because the roads are so perfect and lacking pot holes.
When you know a handful of french speaking people that take their summer vacation in Maine.
When you know the double meaning of tabernacle.

That's all for now! :)
---
A ride a day keeps the worries away!
I am from Montana although I have a few.
You know when you're from Montana when...
Everyone assumes that you ride a horse to school
[I wish I could!]
You burst out laughing when someone from out of state asks if there is a starbucks in your town
You can drive for 14 hours in a straight line and still be in the same state
It is the hundreds in the summer and 20 below in the winter
You either see cows, farming, or horses on each side of the highway
The closest walmart is an hour drive away
When tourists ask for directions to Yellowstone National Park
The biggest social event in your town is the county fair
I could go on but I'll stop there.
Quote:
You know you're from Quebec...
when you like visiting the states because the roads are so perfect and lacking pot holes.
Ha ha! Unless you go to Nevada, as soon as you get off the interstate it is washboard dirt roads....Paved highways, what????LOL
The state road dept consists of a pickup dragging a chunck of railroad iron....
---
I DON'T LEAD 'EM AND FEED 'EM, I RIDE 'EM AND SLIDE 'EM.
You know you're from Mars when..... people start staring at your antenna's because you're the only one with them.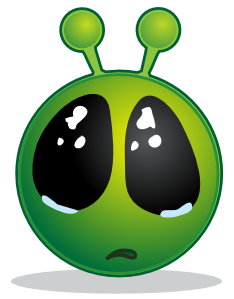 :(
You know you're from tsawwassen when...
You know what "it smells like Ladner" means
You J walk and people slow down for you
You can only go shopping if you have bus fare, a ride or a car because the nearest mall is half any hour away
---
Equestrianism; 10% luck, 20% skill, 15% concentrated power of will, 5% pleasure, 50% pain and 100% reason to remember you're absolutely insane to be riding a beast that big.