View Poll Results

: Do you think this will reach a million replys?

Yeah, it will.
372
49.60%
Nah, of course not!
105
14.00%
273
36.40%
Voters: 750. You may not vote on this poll
and i mind-as-well post a pic of butch too!
butch, a.k.a butch-butch, special butch (he has a tumor, was abused before i got him and has trust issues)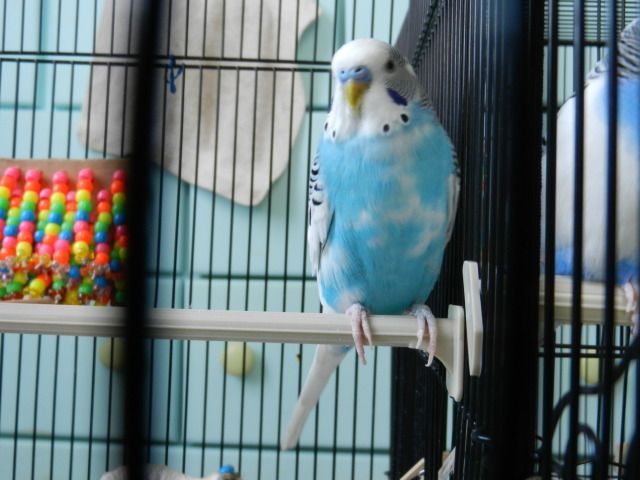 ---
You may be out of my sight, but never out of my mind. ~RIP Angel
Aww, that's sad. But atleast he has a great home now!
---
R.I.P Duke <3
No hour of life is wasted that is spent in the saddle.~Winston Churchill

My husband had a total brain fart at the feed store yesterday. He kept asking for BEEF mash, getting everyone very confused. Finally someone asked him what it was for and he said "For my horse"

DINGDINGDING! BEET mash!

He told me that story when he got home, accusing me of telling him to ask for the wrong thing. I asked him why his Big Human Brain didn't speak up and say "Beef mash doesn't make sense, horses do not eat meat". He did not have an answer for that.
I have budgies! Cornelia and Pepper (aka Corny, Cornsicles, Cornie-girl... and aka Pepsi, Peps-wepps, Pepppppp-rrrrr...) they're so cute!
---
This space has been left intentionally blank.
pictures!!!!!!
---
You may be out of my sight, but never out of my mind. ~RIP Angel
Handsome bird, ilovepets :). I love his colors.
---
"On hyviä vuosia, kauniita muistoja, mutta kuitenkaan, en saata unohtaa,
Että koskaan en ole yksin, varjo seuraa onneain.
Vaikka myrsky hetkeksi tyyntyykin, varjo seuraa onneain.
Ja pian taas uusin hönkäyksin, varjo seuraa onneain.
Hei tuu mun luo, pieneksi hetkeksi. Puhutaan, varjoni, valkoiseksi enkeliksi."
Pelle Miljoona - Varjo seuraa onneain

Best song in the history of EVER.


E V E R .
---
I was a dreamer
Before you went and let me down.
nope.
this is the best song and my theme song
---
You may be out of my sight, but never out of my mind. ~RIP Angel
Absolutely not. THIS is the best song ever, next to Don't Stop Believing by Journey.


---
"And somewhere in the northwoods darkness a creature walks upright. And the best advice you may ever get is: Don't go out at night..."
All of you guys got it wrong, this song is THEE BEST SONG


---
E v e r y horse is good for something. You dont throw a whole life away just cause he's banged up a little...