¿Nadie más habla español?
---
(Those of you reading this that don't speak Spanish...I bet you didn't know I could! lol)
Bueno, mi nombre es Tye caballos y me encanta!
Soy el propietario de un Spot Pocos Appaloosa gelding llamado Blu edad siete stands los dieciséis manos y un punto es un verdadero cariño! Yo vivo en Arizona y me ha mostrando competitivo desde que tenía nueve.
He aquí algunas fotos: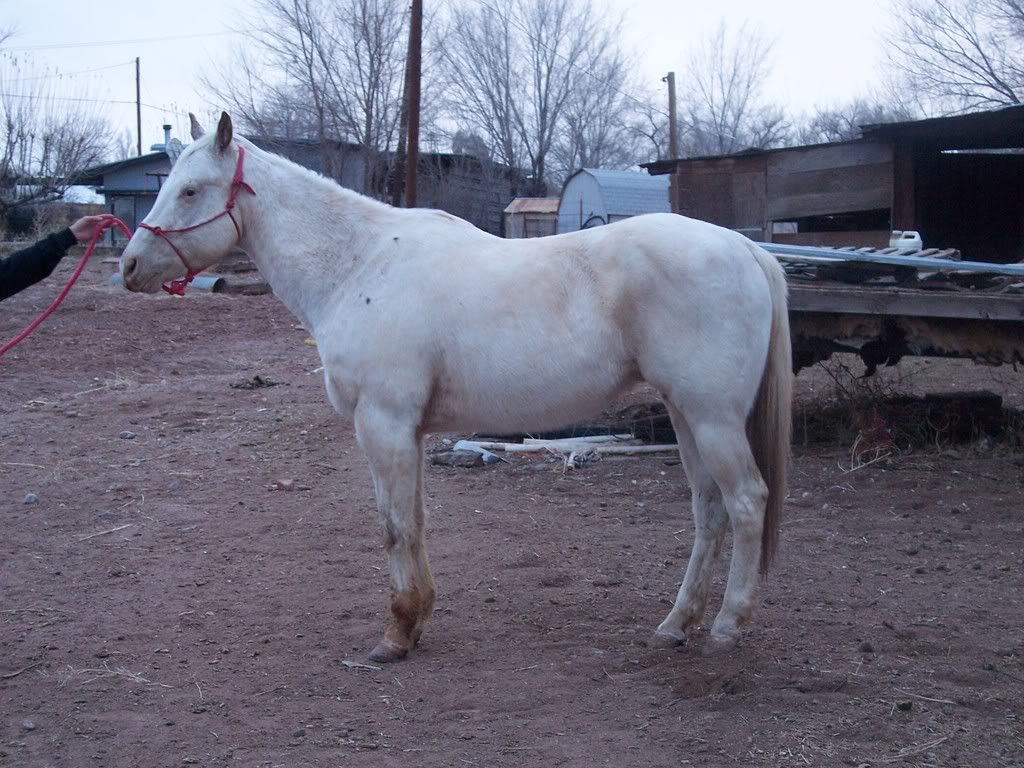 ---
WHATS REALITY?
Well i know that word means horse. Lol. I was wanting to learn spanish because i one day want to go to spain. Altho i kinda havnnt got back to it. I have only learnt a few words not much.
Im jelous of your spanishness, lmao
hmmm you purhaps talking about this being your new horse?
Wow Blu, cool!! Which is your first language? Where do you live? Learn something new about people everyday!
---
The lovely images above provided by CVLC Photography cvlphotography.com
English: Well my first language is English. But I come from a Hispanic family, although, my dad is Caucasian. lol. Most of my family speaks English but I have been working on Spanish as a second language with my grandma. I loves her! First of she taught me the alphabet and how to count. lol. Oh, and I live in Arizona.
Spanish: Bueno mi primer idioma es el Inglés. Pero yo procedo de una familia hispana, aunque, mi padre es de raza caucásica. Lol. La mayoría de mi familia habla Inglés, pero he trabajado en el español como segunda lengua con mi abuela. Me encanta su! Primero que ella me enseñó el alfabeto y la forma de contar. Lol. Ah, y yo vivo en Arizona.
Yup I was talking about Blu!!! Here's what I said:
Well, my name is Tye and I love horses!
I own a few spot Appaloosa gelding named Blu age seven stands at sixteen point one hands. I live in Arizona and I have been showing competitively since age nine.
Here are some pictures:
---
WHATS REALITY?
Cool! It must be nice to be able to practise with a family member! some of my friends in Quebec were raised speaking both languages with their parents, and they speak both French and English perfectly... my family are all English born and bred :)
---
The lovely images above provided by CVLC Photography cvlphotography.com
I think being able to speak two or more languages will help me with whatever career I chose as well as with my people skills. lol.

Creo ser capaz de hablar dos o más idiomas me ayuda con cualquiera que sea la carrera que escogí, así como con mi pueblo habilidades. Lol.
---
WHATS REALITY?
Tu hablas espanol muy bueno. Yo hablo muy mal..... Es muy dificil. No encanto cosas. Me gusta mucho caballos. Nadie en mi colegio le gusta caballos. Ellos son muy antipatico. Me gusta caballos porque son guapos, divertidos, y simpaticos. Yo monto muchas veces especialamente los sabados y los domingos. Yo leo libros de caballos tambien. Necesito orginazar mi cuarto, pero no tengo veces. No tengo un caballo, pero yo queiro (sp?) uno. ?Que haces con el caballo? ?con que frecuencia?
sorry I'm really bad at spanish....... and i couldn't find the accents.... I tried though, and i don't know anyone who speaks spanish... I didn't even use a translator.... my spanish teacher would be proud
Lol. Gracias. He leído un montón de libros sobre caballos. Sus caballos no son muchas las personas, ya sea en mi escuela. Yo no me paseo mucho que durante los meses fríos cuando Blu sale a los pastos. Es un asco. Soy un corredor occidental, pero estoy teniendo hasta montar Inglés para saltar con Blu. Normalmente rodeo y mostrar en 4-H. ¿Y usted?

Hubo un par de palabras escritas, sino he entendido mal! Lol. Estoy orgulloso de todos los que han respondido. Haha.
---
WHATS REALITY?
hmm, I think I might have gotten about 1/4 of that.... Spanish I isn't really indepth.... I'm prolly just going to do Western Pleasure, Bareback Pleasure, Western Horsemanship, Showmanship, Halter, and 2 y/o Pleasure this year for 4-H..... I'm so excited because I get to go see my two project horses for the first time tomorrow!!
Re: ¿Nadie más habla español?
---
say what???