4 dogs, one hat, who should wear it
---
The old man Muttley, who wouldn't even get out of bed to try it on?
Or Bubba, who has a terribly hunted look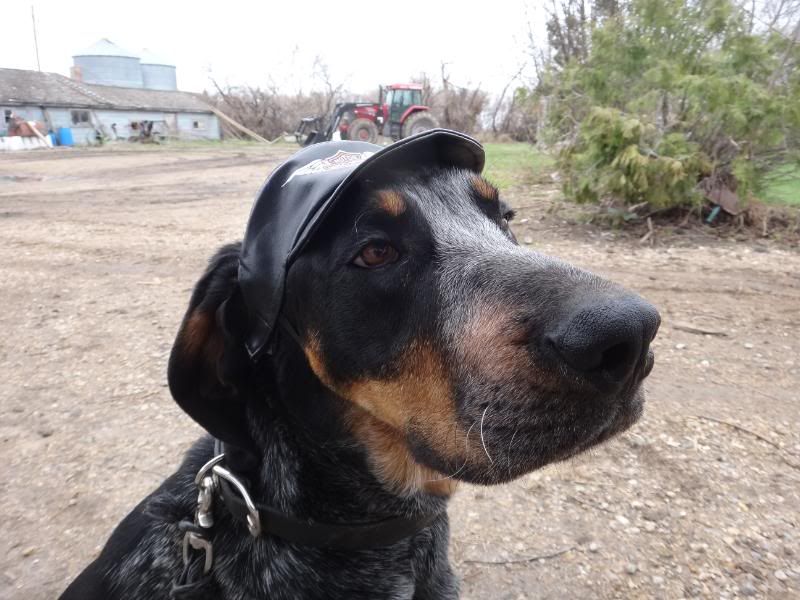 Maybe Badger?
Who does the fetching glimpse of nose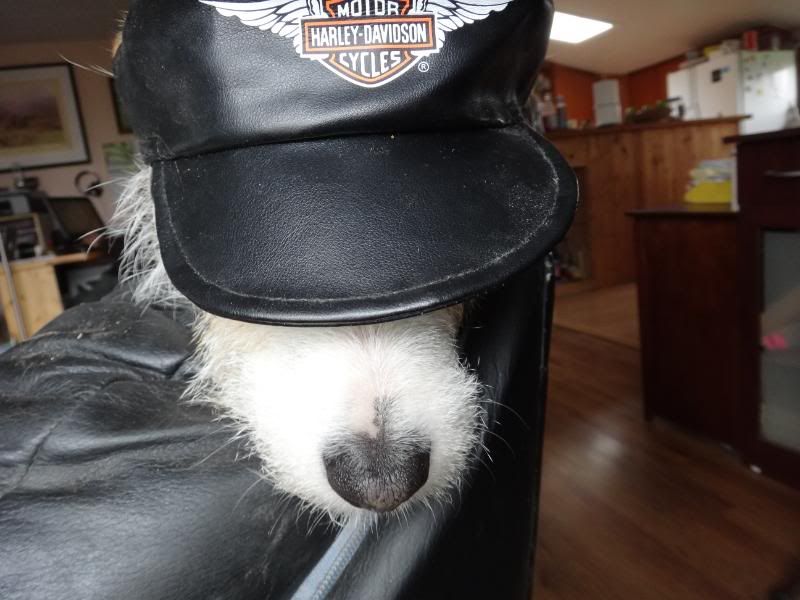 And the nervous lick
Or Bailey, who says, NO WAY, I hate you
Maybe I'll try the nose thing
Nope I TOTALLY HATE YOU
Muttley or Badger. Bailey looks like you're torturing him!!
Thanks for sharing! =D
You know my vote goes to Bubba!!
Badger! Too cute.
---
I was a dreamer
Before you went and let me down.
I VOTE FOR MUTTLEY :P
i must say i do love abusive/torturing pictures like these, brings for some very funny looks from our pets
Why do we have pets if not to gently torture them by trying on silly hats, or getting them to chase balls on the new laminate flooring
How in the world did you get Bubba's ears through there...
And Bailey just ain't tough enough for a Harley hat...at least Badger has the scraggly beard...