Adventures in canning, photo thread
---
So I'm working on my canning this week. Between our garden, a friends garden and the family fruit trees I had an abundance of fruits and veggies. Thought I'd share.*
First, tomatoes with bell pepper, onions and hot banana peppers. *I used a jar of these in my chicken tortilla soup a few nights ago and wow was it good.*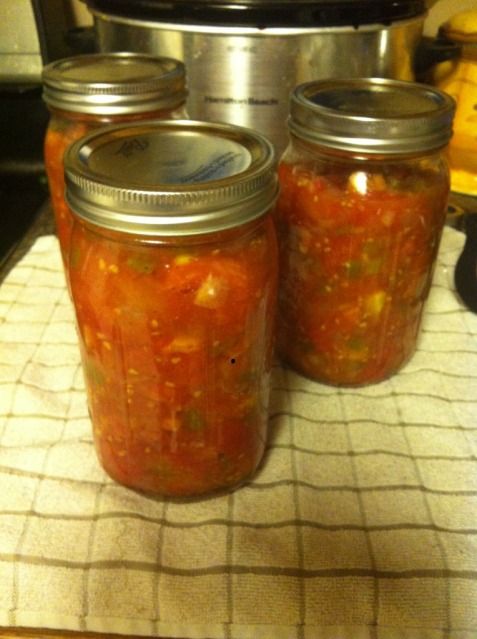 Then I started making pickles. Bread and butter and dill. My bread and butter are always a hit but I've never found a dill I like. This year we are trying Balls packaged seasoning which I never do...but we shall see. Also did a jar of hot banana peppers with onions in bread and butter syrup.*
A picture of the bread and butters in waiting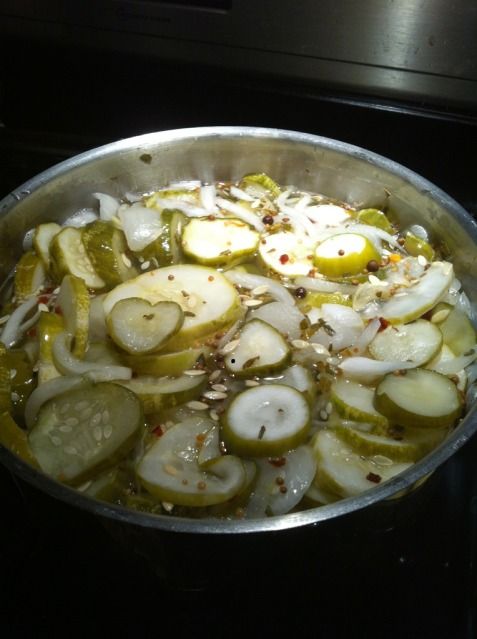 Then we started with pears. *Pear halves with cherries, pear butter, pear preserves and pears in simple syrup for pies down the road.*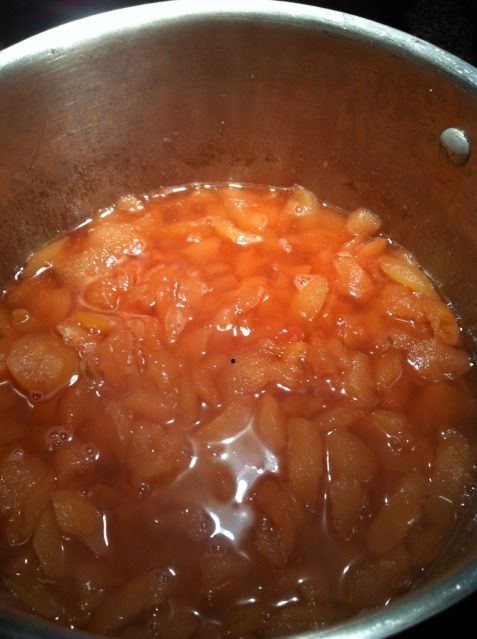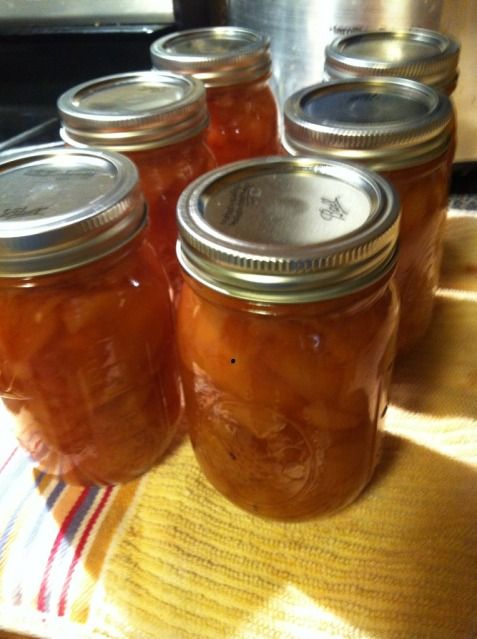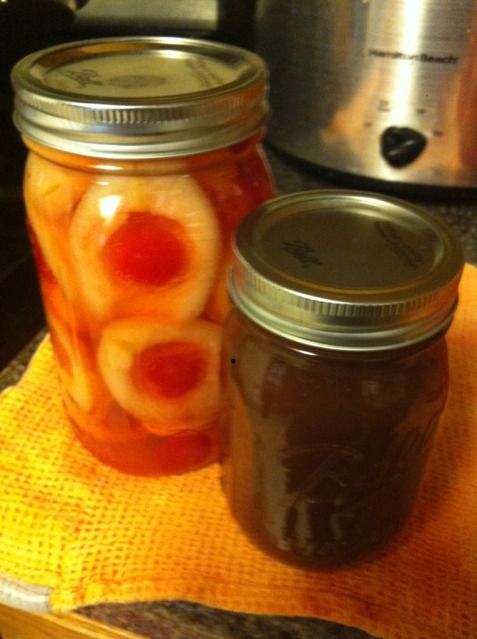 And a pic of a lot of stuff all together.*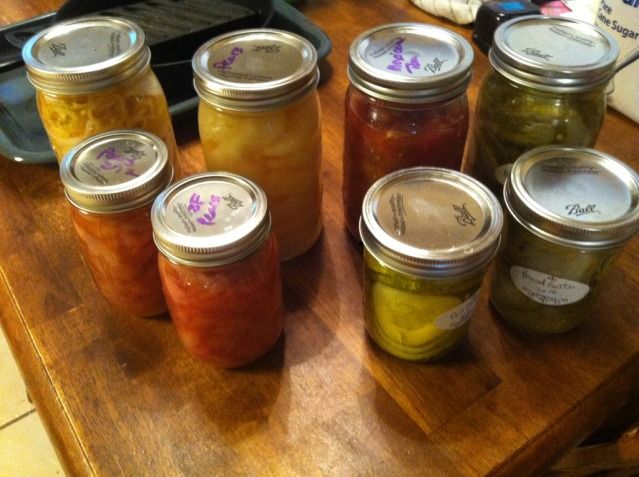 Posted via Mobile Device
Trained
Join Date: Sep 2011
Location: Hour and a Half from Town!
Posts: 6,324
• Horses:
2
WAY TO GO!!!
They all look lovely AND delicious!
---
You can get a lot further with a ladder than you can with crutches!!
What do you mean what do I mean?
Thanks!! I'm trying to find a guinea pig to try the dill pickles. My taste tester is on vacation in Switzerland.
Posted via Mobile Device
Absolutely gorgeous! I was all set to do a lot of canning this year and then the heat hit and my garden gave up the ghost regardless of all the water we poured on it. Just wasn't worth the trouble with Roma tomatoes ripe and the size of grapes.
Ugh, how frustrating!! Some of mine got big some stayed small, luckily I also had a friends garden to pilfer.
Thanks!!
Posted via Mobile Device
Send me a jar. I'm more than happy to help taste test and critique!
---
I RIDE, THEREFORE I AM
COWBOY UP OR GO CRY IN THE TRUCK
Now I have made persimmon jam. Now I really need a taste tester, cause I can't have sugar.
If I can ever get a garden going, I'd love to try my hand at canning. Reminds me of my grandpa's gardens and all the canning he'd do. Way to go! Looks delicious! I'll take a can of pears off your hands....
I'll send you my UPS account number...lol...so you can ship them to me free!
---
I RIDE, THEREFORE I AM
COWBOY UP OR GO CRY IN THE TRUCK
That's dedicated taste testing there!