Anyone know of any GOOD RPG games?
---
I'm dying for a new computer game to play. I LOVE RPG (role-playing games), but the ones that I get are HORRIBLE.

I fell in LOVE with one RPG...Star Wars Knights of the Old Republic (a MUST for any Star Wars fan or RPG fan)...and I haven't found one to even come close. There is the sequal to that game which I have, but it was horrible.

Anyone know of any? I've tried SIMS and though it was fun, I'm not looking for that type of RPG game...I'm looking for more of a Choose your own side type RPG but one that is fairly hard. SWKOTOR was really hard at first...it took me 6 months - 1 year to complete it so I'm looking for something to at least keep me occupied for 2-3 months lol

Also, please no on-line games (like Guild Wars, etc)
Crap! I was all set to recommend World of Warcraft til you said no online games.
What about something like this:
Elder Scrolls: Oblivion
http://www.direct2drive.com/3/3708/p...undle-Download
---
Cocoa - 32 yr old QH, Cherokee - 8 yr old TWH & Toby - 16 yr old QH
R.I.P. Cocoa 4/13/78 - 2/9/11
Halo3 is a good game

I'll have to ask some of my RPG friends for some suggestions.

Talked to my one friend.. he suggested Mass Effect.. he says its a Sci Fi game.
My husband suggested "The Witcher." But he don't too
much about it, just a suggestion. I would look at how good the
ratings are on it if I was you.
---
It's been awhile, but I'm back & back in the saddle!
Kim it's not that I wouldn't like playing WoW....but from what I've heard it's expensive...also isn't there a monthly charge or something to play?
Yes, WoW is 14.99 a month.
Its a pretty indepth game though.
Here is a screenshot from WoW. I am the one in with the purple hair. hehe. And thats my white lion there too. My sister IRL plays and thats her there too (Kierawillow) with her tiger.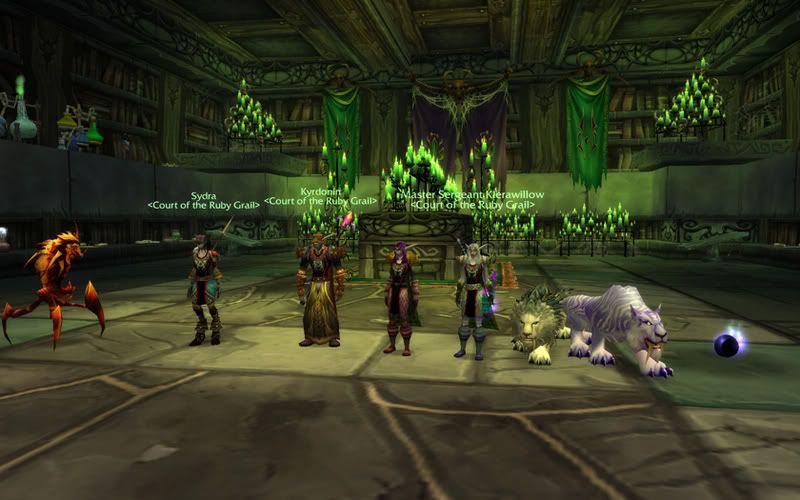 In this picture we had just finished a dungeon fight.
And this is me again, on my flying mount.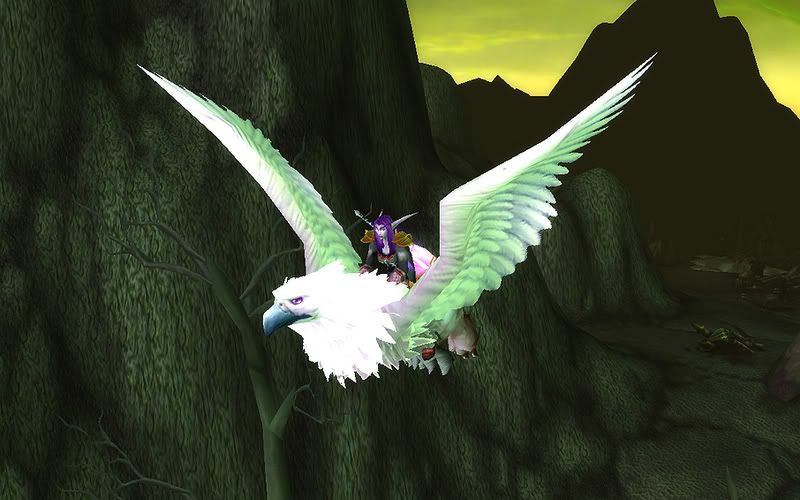 ---
Cocoa - 32 yr old QH, Cherokee - 8 yr old TWH & Toby - 16 yr old QH
R.I.P. Cocoa 4/13/78 - 2/9/11
I don't want to pay the $20-50 to get the CD and what not...and then pay $14.99 a month on top of that. That's why I said no on-line games. The only on-line game I play is runescape...but technically it's free...but I choose to be a paying member