View Poll Results

: What do you think when you see these pictures?

Awww! Cute! I want more!
5
83.33%
Awww! Cute! But not cute enough!
1
16.67%
Voters: 6. You may not vote on this poll
Started
Join Date: Apr 2007
Location: Australia-The best Country!
Posts: 2,192
• Horses: 0
The 'Awww! How Cute!' Thread
---
Hey,
I just thought this could be the one-and-only thread where you post all pictures/photos/artwork etc. That's cute! Whether it's your animals or yourself, just as long as it's cute! I can't post any at the moment, because I'm at school, but I will when I get home! So get posting those pictures!


Rach,
XOXO
---
Rach
WE ARE GEELONG! THE GREATEST TEAM OF ALL.....
I wish my crazy comp would let me post pics!!!
---
3 barrels , 2 hearts & 1 passion
Of course I'm cute so that comes first!!
And here is Rambo, the little pony i am trainin 8)
---
I love my horse. She is the wind beneath my wings.

John 3:16 (READ THIS PLEASE!)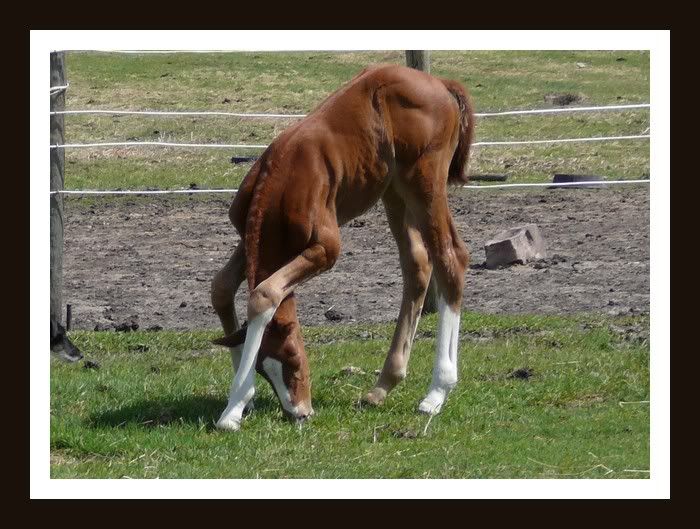 ---
The lovely images above provided by CVLC Photography cvlphotography.com
Aww soo cute.
I'll post piccies as soon as I can; too lazy right now. :P
---
Ride more, worry less.
of course I got to add Sonny and his girlfriend hehe
Some of my babies =]
Escape:
Last Year at the Royal Melbourne Horse Show
More pictures if you like :)
---
Lexington Farm
~
LX
omg JustDressageIt i just wanna gove that foal a big cuddle :P
Love the second pic.
Awww Brandon I love your lil pony!

Everyone else has pretty horses! :)
---
3 barrels , 2 hearts & 1 passion