Beware cat attack
---
John insists that my little Bailey dog is the one who starts the eternal war between herself and his cat, this morning he got to see, and I managed to grab a couple of shots of the truth.
Bailey is lying quietly asleep on the sofa, when Gizmo launches into an attack, Bailey is woken from a deep sleep with a WTF moment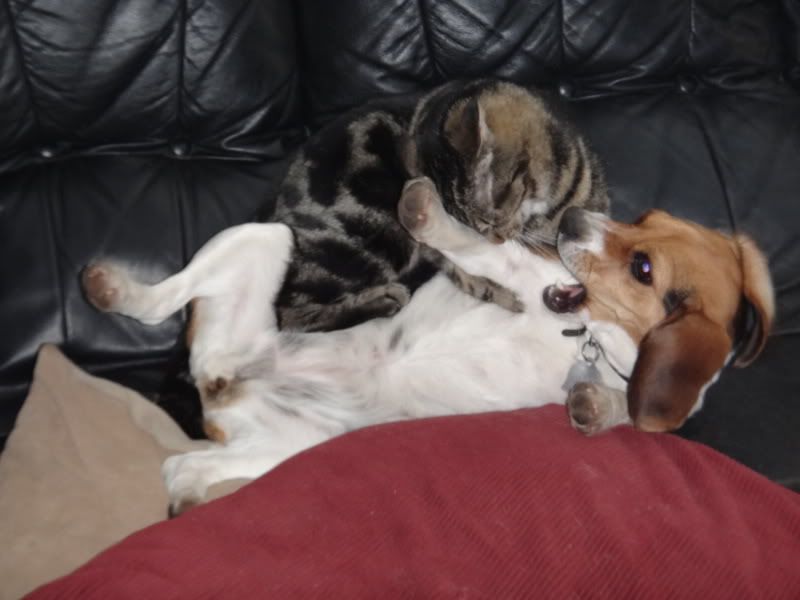 Followed the normal "I keel you" moment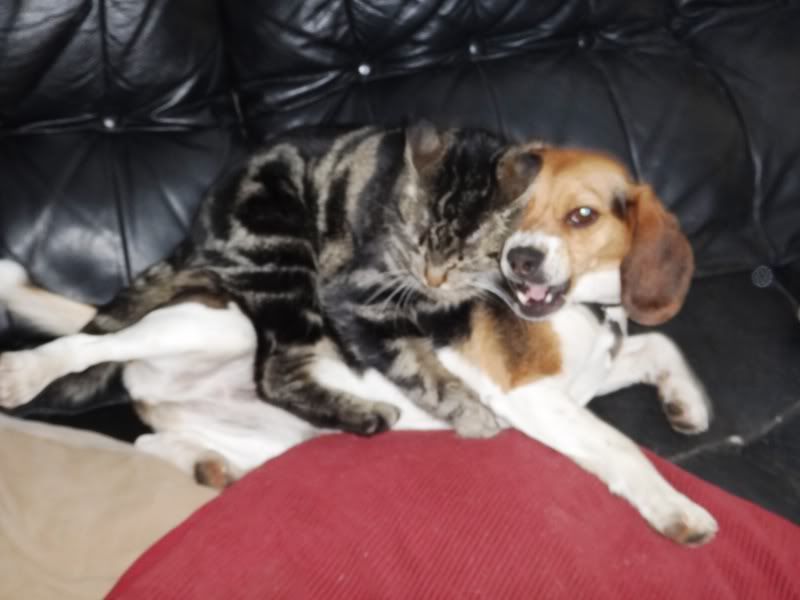 Followed by "It's just to early to cope with all of this, I'm going back to sleep"
Evil kitteh! Must be a beagle thing, Dutchess is always playing with the cats like Bailey does but Milo (cat) usually starts it. They crack me up!
---
Life is like a camera. Focus on what's important, Capture the good times, Develop from the negatives and if things don't work out, Take another shot.
Those photos are fabulous!! LOL!
Oh gosh haha!
---
Cross Country- The act of hurling yourself and your equine partner at a stationary object with poise and grace while attempting to survive...

These two play all the time, you would swear that they are trying to kill each other, but really they are friends
Posted via Mobile Device
Haha love the pics! Reminds me of my kitten and my pitbull puppy that are always going after each other lol