Bubba done growed up
---
We bought Bubba back in February, here he is with John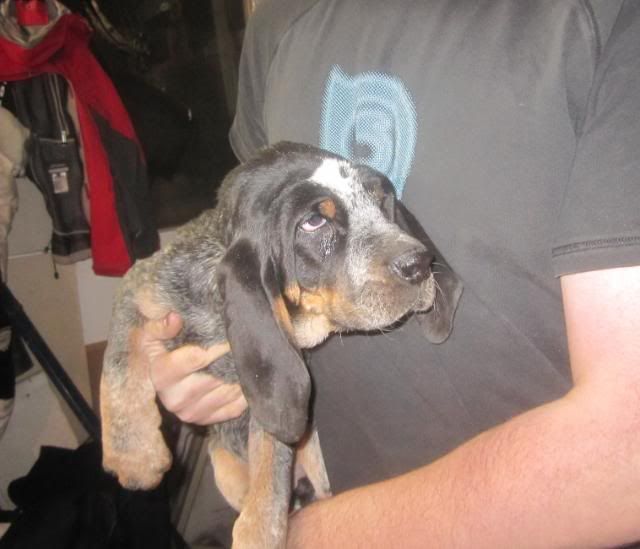 All paws and ears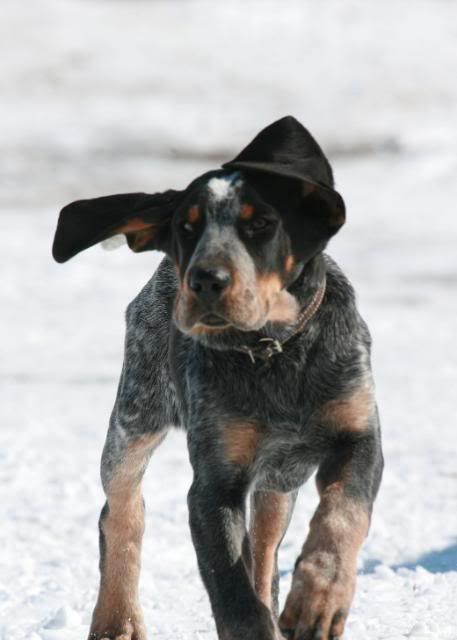 Well seems he done grown up, while still being endearingly puppy like at times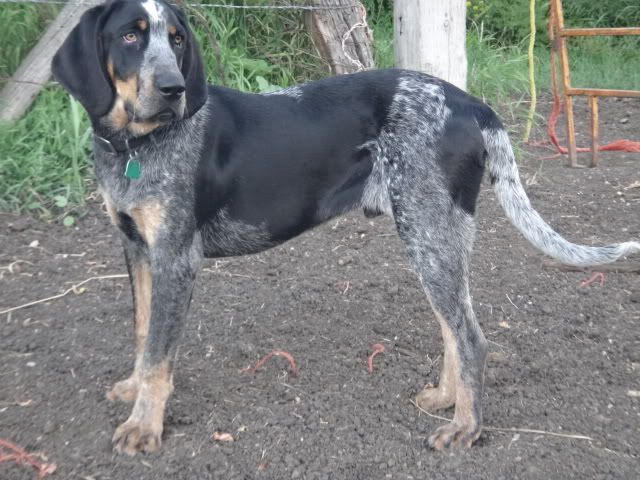 a Man and his dog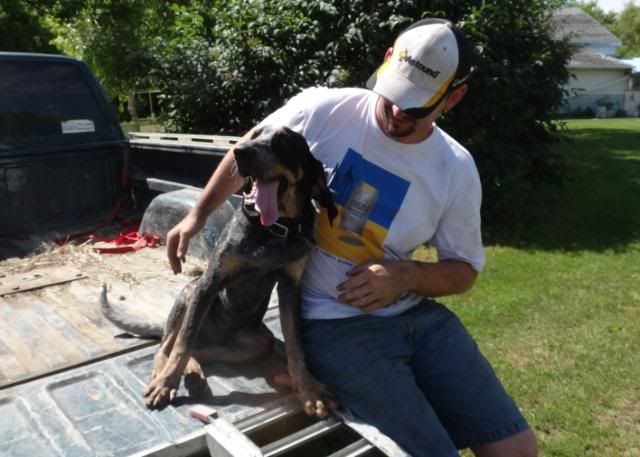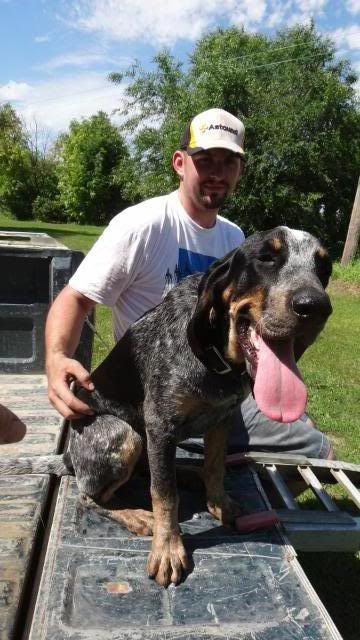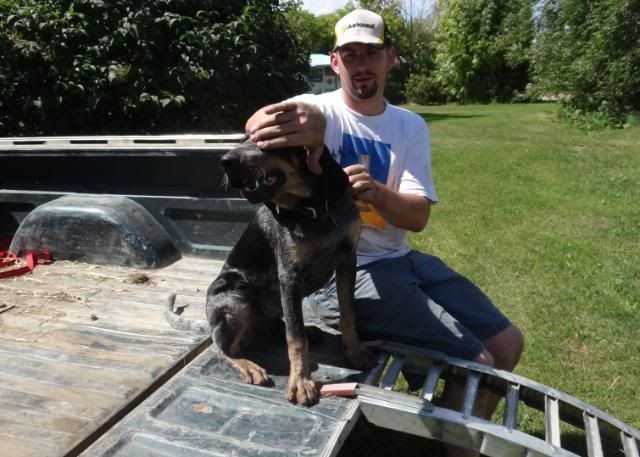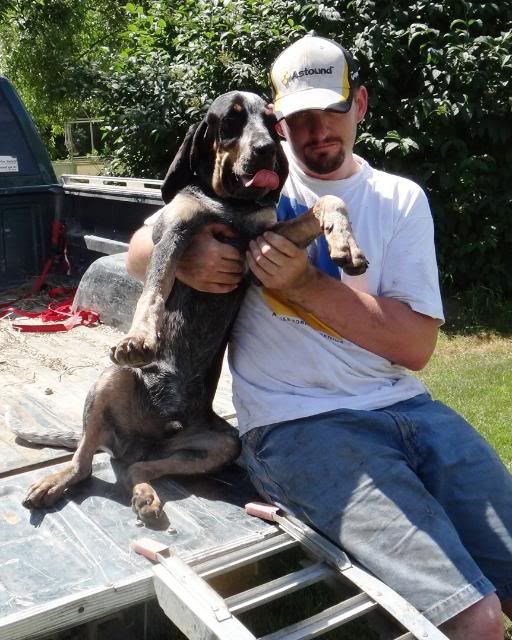 Great looking Bluetick!! i have one of my own
Hi Clairedee and welcome, feel free to share pics of your Blue tick here if you like.
I didn't know the breed before we got Bubba, his parents were the first ones we met, but if he is a good representative of the breed, then they are awesome dogs. When i say representative, I mean in temperament and ease of living with, rather than conformation
Thank you for the welcome! i've been reading lots on this forum for a while, just never posted. I'll see if i can figure out how to upload pics!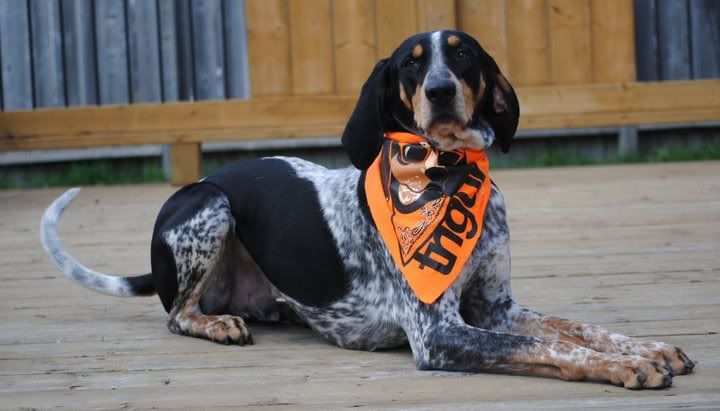 ok, got it... His name's Hank!
He's a very "special" dog.. haha He's about 2 years old.. other then his size, he acts about 6 months.. hahah but such a great personality!!!

How old is Bubba?
Bubba is 8 months old. I like the rest of your 'pack' as well, please introduce them
Here are the rest of mine, Muttley on the left is a crossbreed who I rescued when we lived in England, and bought to Canada with us, and on the right Badger our JRT, who has just had his 5th birthday
recounts, yup my goodness he is 5 already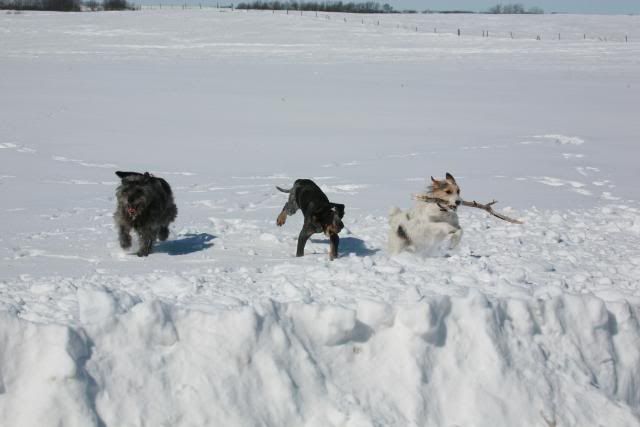 Muttley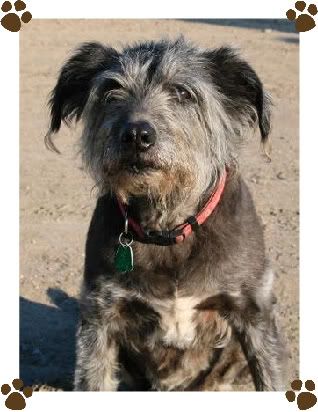 Badger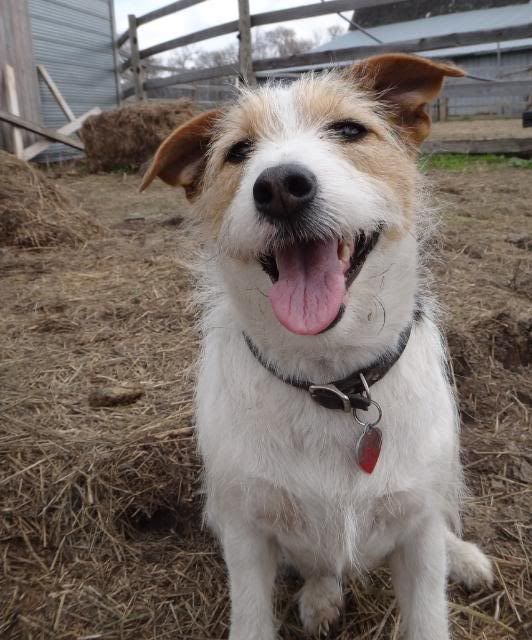 I love your guys!! They all have such friendly faces.

Hank and the big brown (mutt) on the other end is Serj. He was a farm dog i picked up when a friend's dog had puppies. He's turning 7 in October.

The inner two dogs don't belong to me, but are part of my extended pack. River is the Britany Spaniel and Suzie is the small shih tzu mix.
Awww, Bubba has turned into quite the handsome guy! The rest of the pack is cute too!

As are yours ClaireDee!

My hubby likes blue ticks, one of our possibilities for our next one. Don't want to think about that though...my Hannah Banana just turned 16. I've had her since I was in high school.
---
Life is like a camera. Focus on what's important, Capture the good times, Develop from the negatives and if things don't work out, Take another shot.