Career related / favorite things
---
I've noticed lately I've been very negative and frustrated with my job. Burn out or whatever.

But as I was sitting here working on payroll, I heard my A/R and A/P girl in the accounting department right outside my door joking with the DO and just laughing like crazy.

It made me realize that even though I get irritated and overwhelmed at times, there are things about this job that I really, truly love and I need to take more time to focus on them.

I've got a phenomenal staff. Heck, the entire hotel staff for that matter is pretty darn amazing. I love that as I'm sitting in the office doing whatever, I can almost always hear my staff outside my door laughing; enjoying their jobs. I really love that they have a career they come to every day and can enjoy their time together. For a large hotel, we really do have a family atmosphere. Whether it's within the department itself or hotel-wide, everyone here gets along so well. That really makes me happy.

So, the challenge? Think of a part of your job / career / school that you really truly enjoy; something about it that makes you happy.

Anyone?
My current favourite thing is my copy of Perry's. I got it yesterday, and it is the chemical engineering Bible. It costs about £85 (US$132) and has 2704 pages.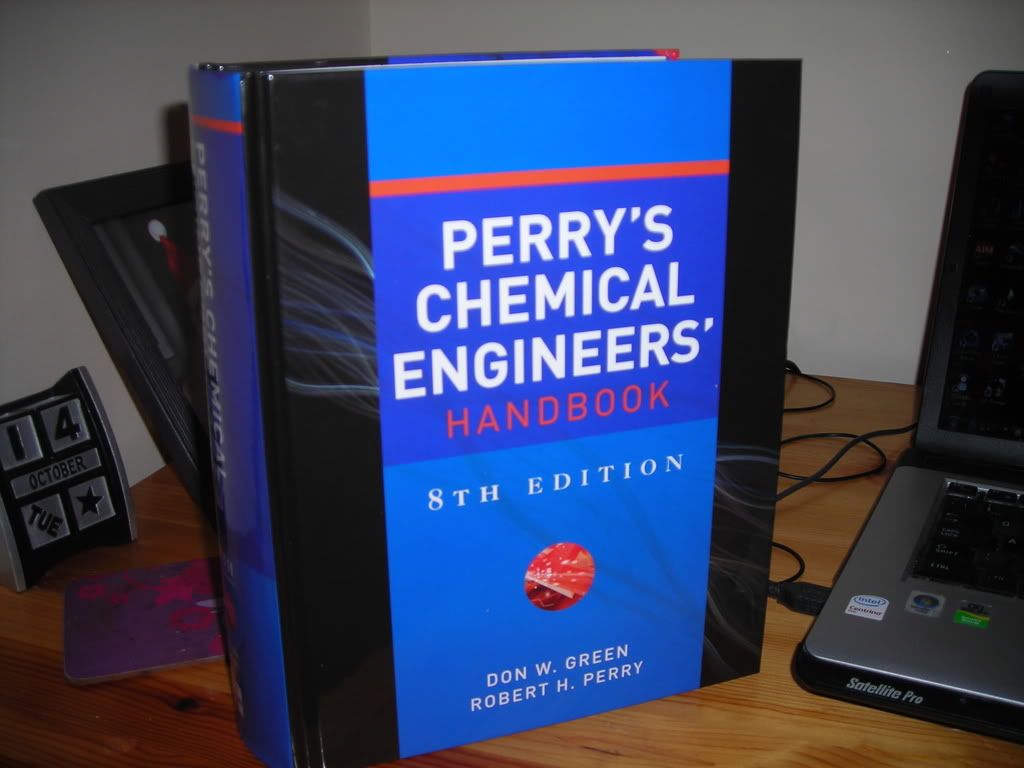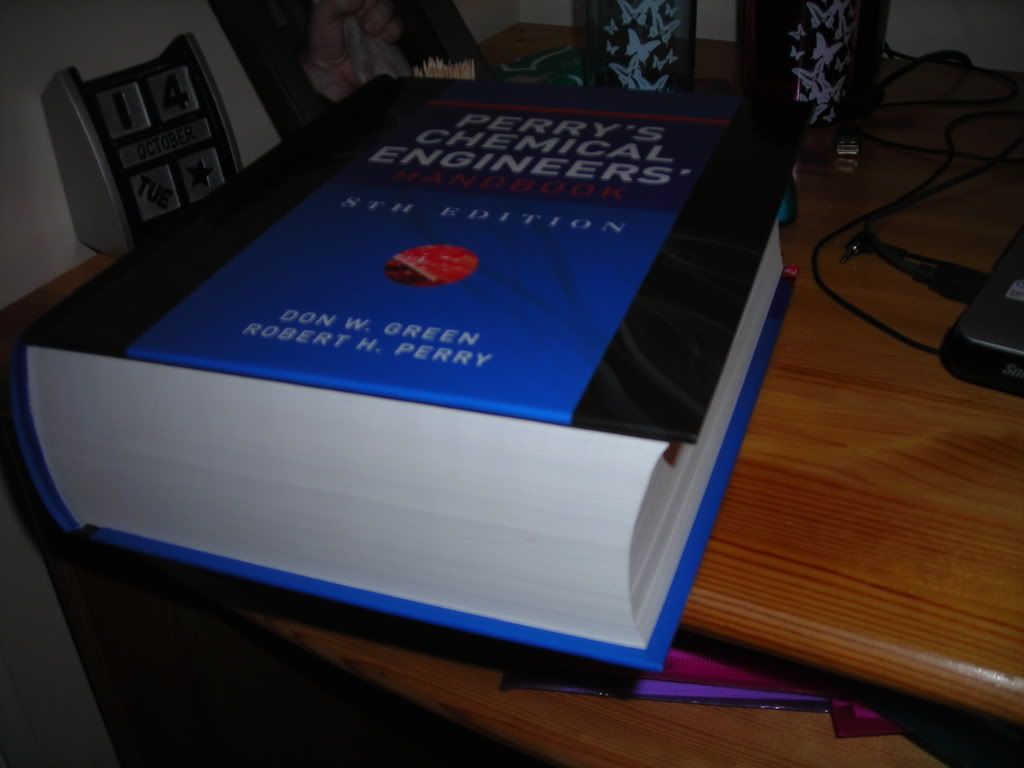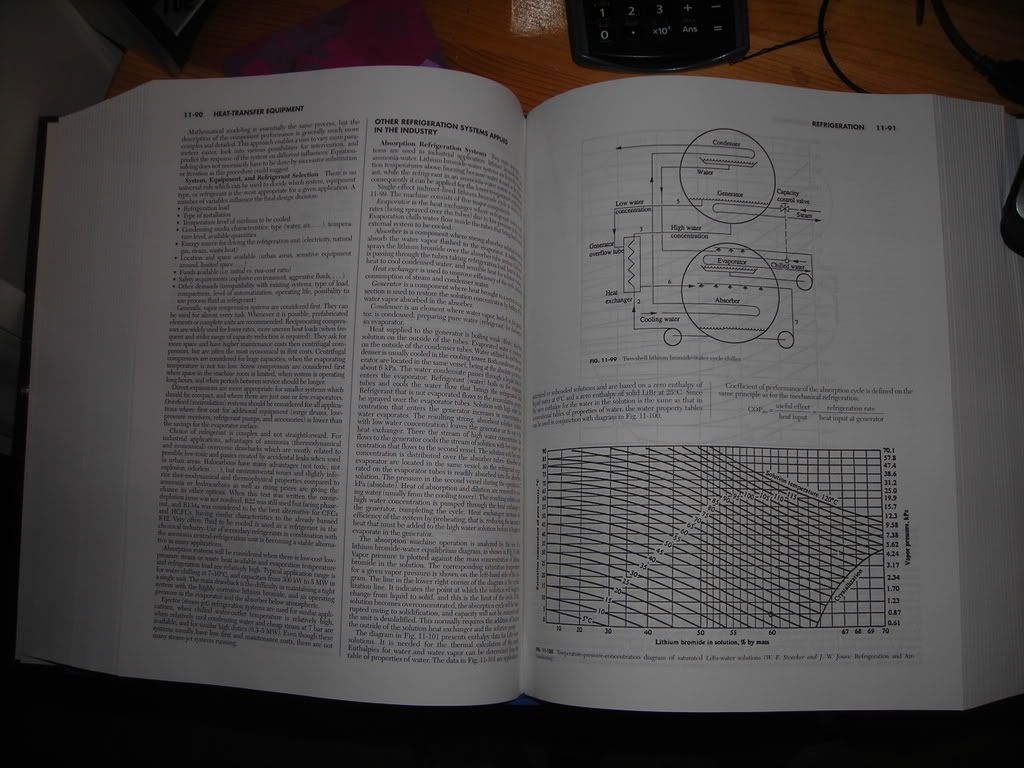 Dimensions: 26 cm x 21 cm x 8 cm
(10.5" x 8" x 3.5")
This thing is absolutely incredible, and the best bit is that
I got it for free
! BP gives them to anyone who scores a 2:1 or higher in their first year exams :)
---
If you believe everything you read, better not read.
Japanese Proverb

Wow!! You're way over my head!! All I do is add and subtract and people think I'm smart!!! ;)
xD Most of this book is way over my head! It's full of so much data as well as being an encyclopaedia and basic design guide for just about everything. It also has these really cool tables listing the symptoms (e.g. 'mild narcotic effect' or 'convulsions, death') of reduced oxygen or increased carbon dioxide.
---
If you believe everything you read, better not read.
Japanese Proverb

I enjoy speaking with people on the phone. I think most of the time nurses feel like they are the little boy using his finger to plug the hole in the dam. But I feel like I am really helping people. I teach them about their health so that they can have more control over their own health. I really enjoy it when someone tells me thanks and says I made a difference in their life.
---
Are you absolutely sure you wanna mess with my carrots?