The curse of the dead dogs
---
I looked out of the bedroom window yesterday morning to see this
And I thought
"HEY someone has painted a huge pink arrow in my yard
"
Quickly followed by,
"and it's pointing at a dead dog"
No amount of shouting would get a response, because that is Muttley who is deaf
Turns out he was just sunbathing.
Looked out the window this morning and saw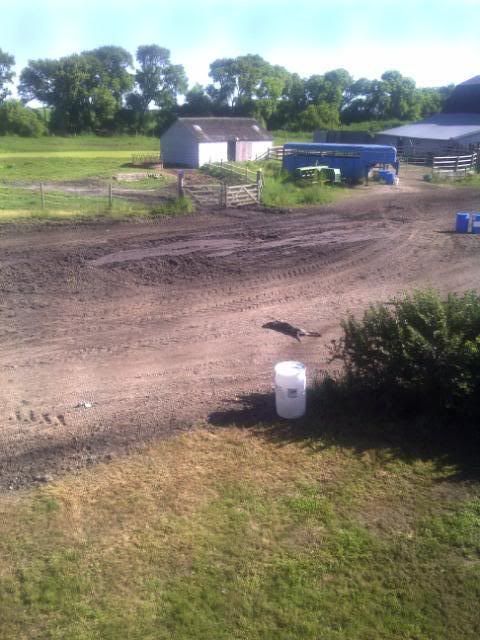 Fortunately and shout got a reaction.....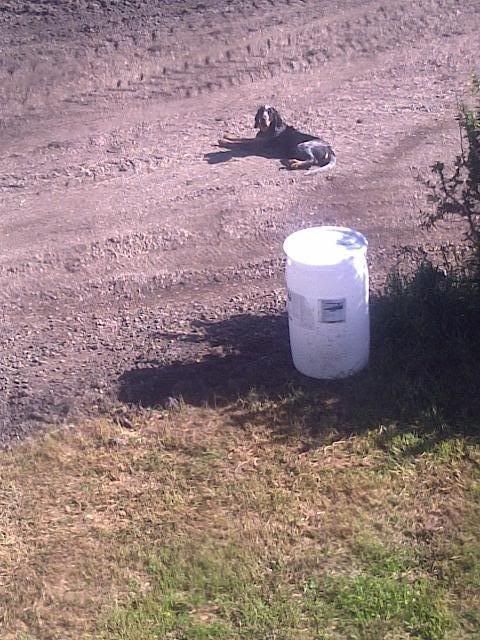 Most put out to be disturbed.
Darn dogs
you scared me!@@ Dont do that!
YOU SCARED THE PTHPTPHTHP OUT OF ME MISSY! OMG, I saw the title and I was very hesitant to even open it up, because I didn't want to see anything about dead dogs....lol....

Glad it was what it was!
---
Your dogs need to find a better place to nap o.O
Posted via Mobile Device
Well at least they move (reluctantly) when a tractor or a truck comes in
hahahaha awww
---
-Kelsey
Horseless currently. Hoping someday that will change.