Cute puppy pics, prepare to go Awwww
---
Hubba Bubba felt brave enough to come and do chores with me this morning, which is a huge step for him. He was barn raised do wasn't so sure about the outside world, and especially not fond of snow.
Meeting the neighbors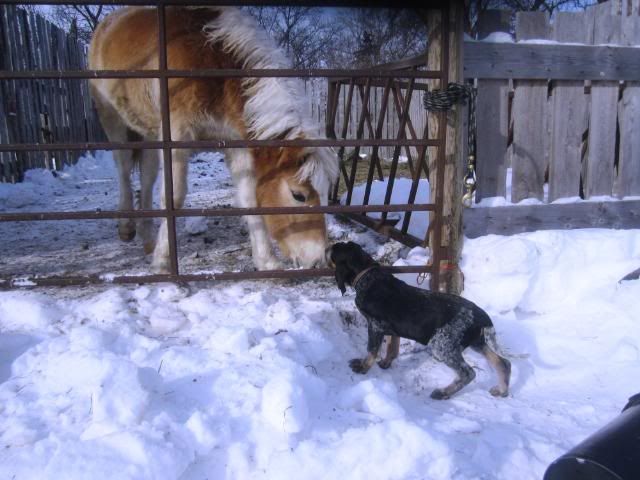 Hunting in the haystack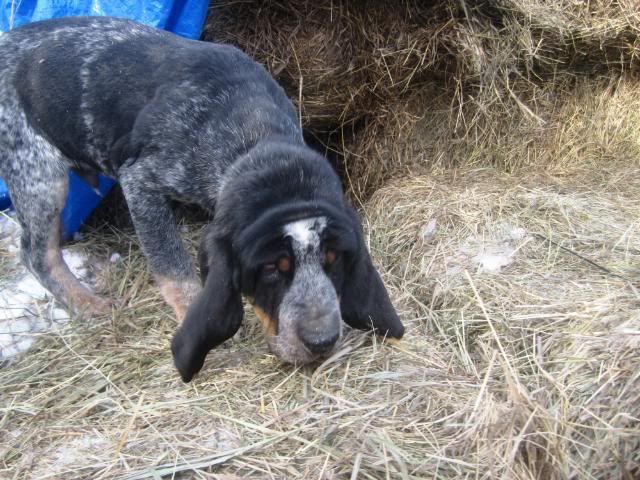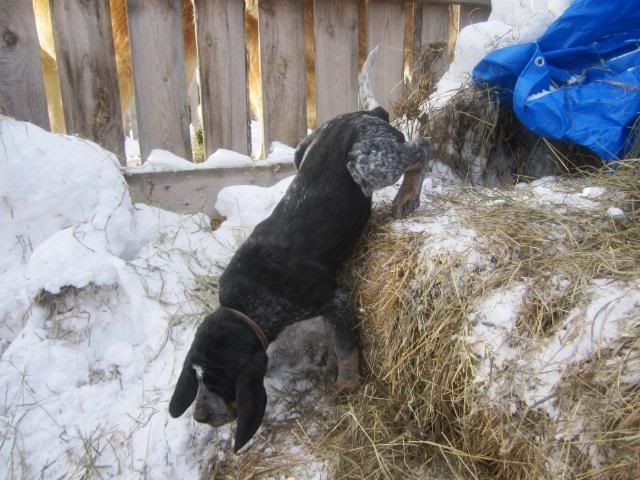 And the portraits, a face only a mother could love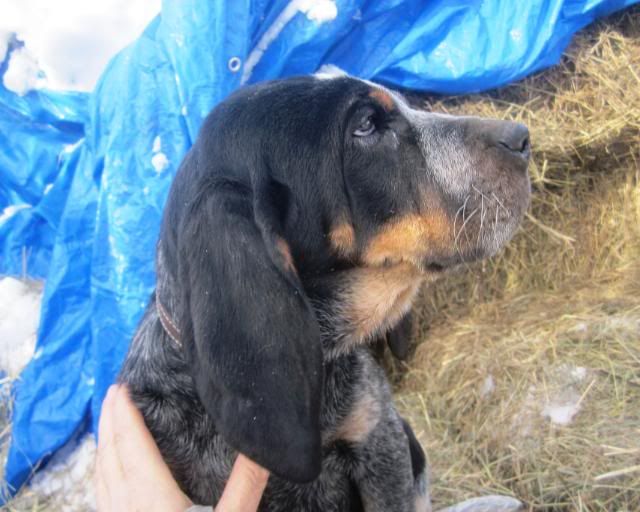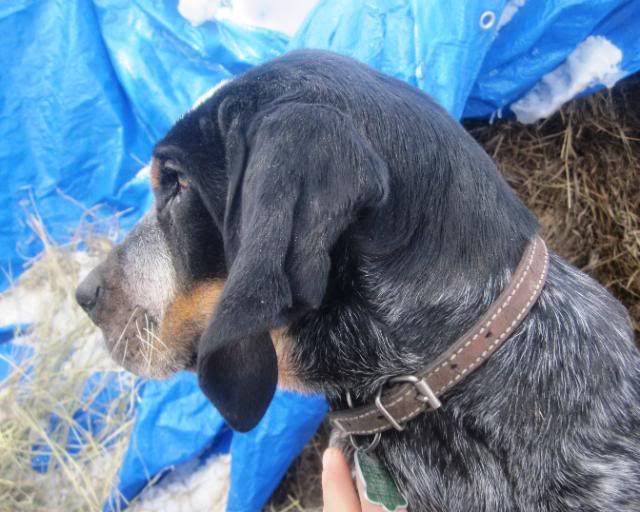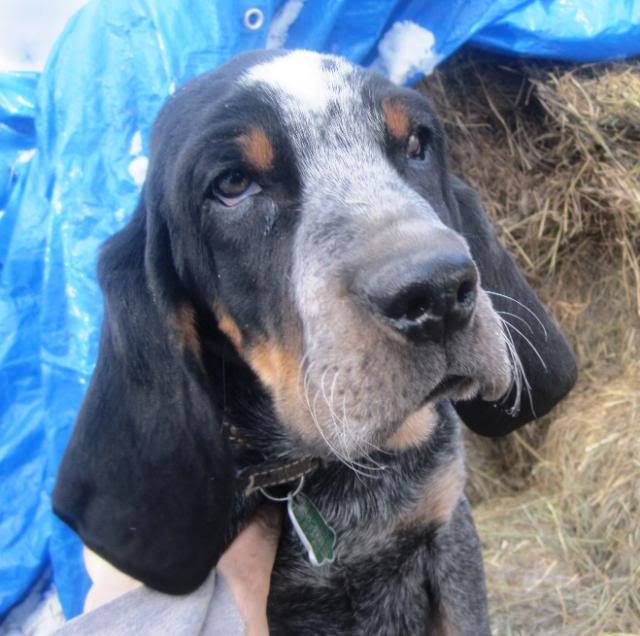 I dislike dogs, but he's very cute.
He looks like a Bloodhound/Blue Tick mix. Interesting!
---
You want the truth? You can't HANDLE the truth!
---
Awww! I just love his cute little face! <3 I'm in love! =P

His color is amazing too. <3
---
To see the wind's power, the rain's cleansing, and the sun's radiant life, one need only to look at the horse.
Quote:
I dislike dogs, but he's very cute.
Doesn't compute,
Thanks anyway
Here are Momma and poppa, Daddy is registered, mum is supposed to be purebred but unregistered
Cute pics, again
.
---
"On hyviä vuosia, kauniita muistoja, mutta kuitenkaan, en saata unohtaa,
Että koskaan en ole yksin, varjo seuraa onneain.
Vaikka myrsky hetkeksi tyyntyykin, varjo seuraa onneain.
Ja pian taas uusin hönkäyksin, varjo seuraa onneain.
Hei tuu mun luo, pieneksi hetkeksi. Puhutaan, varjoni, valkoiseksi enkeliksi."
Pelle Miljoona - Varjo seuraa onneain

AWWW!
Very cute!
---
Feeling down? Saddle up!
Banned
Join Date: Jul 2009
Location: In a land far far away, or so I wish.
Posts: 12,825
• Horses: 0
Cute dog, cute Haflinger, what more can a person ask for?
Awwwwww! Look at that little puddin face! My hear just melted all over my laptop!
---
Be the kind of woman that when your feet hit the floor each morning the devil says, "Oh crap, she's up!".