Designers?
---
I hope I don't sound too shallow here
but, do any of you own any designer brand bags or have a favorite designer?

I am a little obsessed with Coach. I used to be obsessed with Louis Vuitton until I realised how rediculously overpriced it is.. I saw a keychain on the LV website for $400.. are they kidding?
Some of their bags are worth it though.
i love LOVE really colorful things so i would have to say..

Betsey Johnson and Juicy
I really like Coach, it is probably the only bag that I will put out that kind of money for. I got my first one when I was 19 back in the early 1980's, it got stolen and I would love to have another one like it. My daughter just got me an awesome Coach bag at the outlet in Mrytle Beach for $40! It was a $250 purse. I actually have one I got last year in Chicago that I never use and would like to sell. Can't find a pict online. this is my first Coach bag, the one I had like it in burgundy.
You know what it cost back then? $55!
OMG, did you know they make rubber boots and sneakers?
yea, i hear gucci and coach make fanny packs too!!
Salty- I loove Betsey Johnson and Juicy.. I don't own any though
Rums- I am obsessed with Coach!! theres a new Coach store here and I was so excited to go to it, I bought a new wristlet.. I have an obsession. haha
here are my 2 Coach babies
this is my bigger purse and me new wristlet.. I got the purse at the Coach outlet!!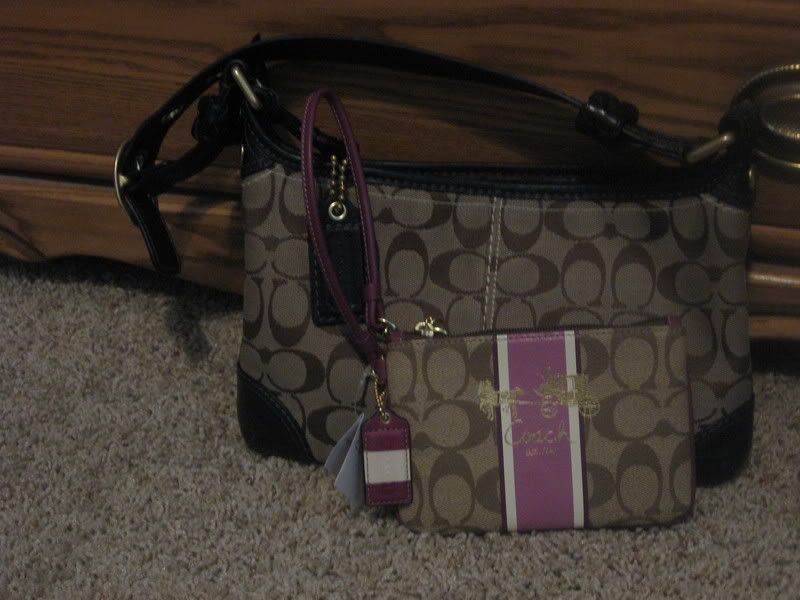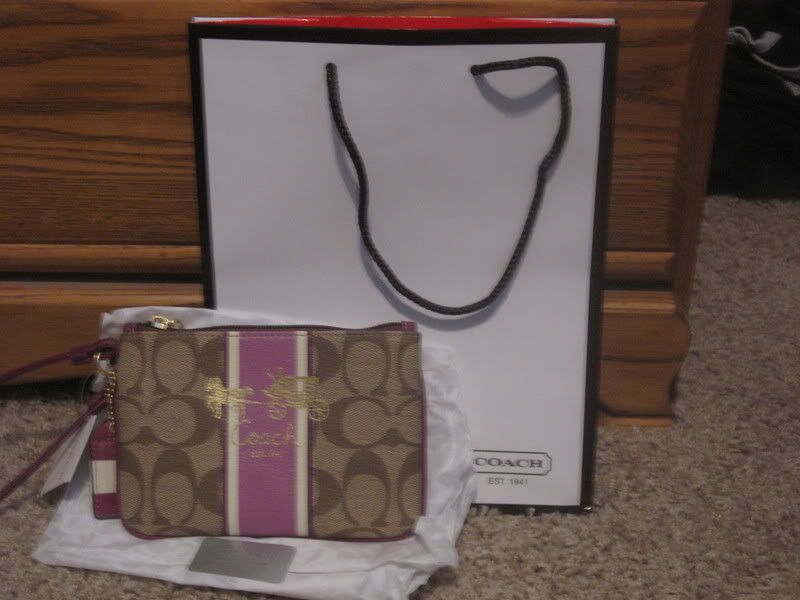 the wristlet is ADORABLE!
its got a horse AND the color pink on it!
double whammy!!!
I have to confess, I'm also a Coach lover.... :) My best friend worked for them a while and got me some amazing discounts! I was a little sad when she quit....
I won't wear any jewelry that isn't from Tiffanys or Cartier....which basically means...I don't have very much jewlery