I just quit going to town. Lol!
Posted via Mobile Device
Haha, what a fun thread!!

I live in a state without any family. I have lots of friends, but I have no doubt in my mind that 98% of them would be utterly useless.
I can sew and start a fire, ride horses and do lots of those basic survival type things... Tie knots, what have you.

Honestly, the first thing I would do is purchase the nearest well conformation'd, not insane horse and high tail it to Texas to be with my familia xD
I can make fire. Multiple ways I.E. flint and steel, bow drill, and of course lighter and matches. By the way matches are the hardest for me.
Hunt with flintlock or centerfire rifle or shotgun or Bow and take care of the game when done. Honestly in a purely survival situation squirrel, turkey, rabbit type game will probably take over for bigger game like deer. Deer are time consuming to preserve and hard to move by yourself and like others said the two legged predators(humans) will be out.
With the hunting with guns, that is only as good as long as your ammo holds out. I haven't gotten into reloading so that would be my short coming. However I have alot of Black powder and Lead round balls for my flintlocks. I do 90% of my hunting with those anyway.
Gardening is a a possibility however going to the local farm supply for seeds will not be an option. So who knows how to collect seeds for next years garden? I will admit I am a tad lacking in my knowledge of wild edibles in NC. I know a few but the window for them is pretty short.
I know how to brain tan deer hides for leather if needed for clothing and I can sew well enough to make clothes. They won't be pretty but they will work. I can also make thread out of sinew. At least I've done it once.
Of course the horse stuff. I also have my EMT skills. I'm pretty good at trauma type stuff and can handle medical stuff to a point. It's hard to handle medical stuff if you don't have the meds for it though.
I'm not a prepper by any means but I do believe in being reasonably prepared for contingincies. Like losing power for a week or so and still being reasonably comfortable. I know if the grid went down for say a week bcause of an Ice storm or hurricane. My family would be warm in front of the fireplace and be able to eat.
It all the technology came to an end, ie civilization as we know it ended, I don't think I'd want to be around. One would need to own a huge arsenal of ammunition to protect your food stocks. Not much gardening room in NY city so those who could would be heading to the countryside.
I want to be around as long as possible. My large arsenal would be used for hunting and trading. And of course protecting my family. Potatos are easy to raise, and easy to store for next years planting. Tater soup again.. Yep again.
You had better hope there is a huge pandemic that kills a huge chuck of humanity if this happens. Otherwise there will be many more predators willing to kill and take what they want than there will be farmers to produce the food. There would be no way to plant, tend and harvest crops and stock with all of the marauders out there. There will be chaos, IMO. The lazy will be the worst of the predators.
Yeah, it's always the sweet little farmers that go first in the movies. Thank heavens I'm not sweet!
*cue dueling banjos*

I need a million or two for one of those cool bunkers!
Posted via Mobile Device
I can sew, can, grow a garden.

I have chickens (both egg and dual purpose breeds) as well as meat cows. I raise pigs occasionally as well as we have a couple goats. We are on well water, septic system and have plans to add a wood burning stove and solar panels. I also live far enough in the boonies, that unless gasoline is readily available, nobody is going to make it out here.
I feel the same way Delfina, meet my neighbors...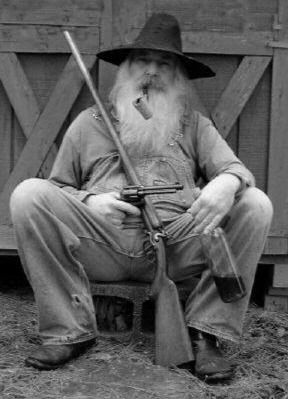 and our wildlife...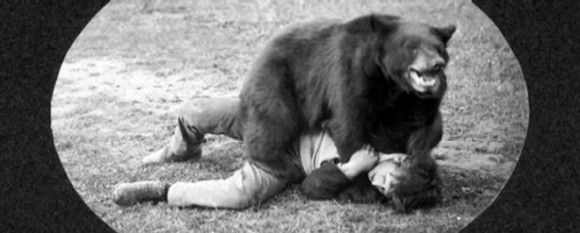 I know many would try, but if there ever
was
a pandemic or collapse, and they did get through the small towns and militias (hillbilly ones to boot), they'd then have to crawl through 45 miles of the thickest, nastiest, poison ivy, snake riddled forest on earth.
I
don't step foot out of my yard in the summer, it's a death trap.
Hopefully most would simply line up begging for rations. But if I were them I'd head out here myself if I needed to feed my family.
I've thought about leaving parcels of food next to a sign saying the next time they pass they won't be so lucky... also wanted to hang goat skulls around the perimeter of our property.
DH wouldn't go for it.
We heat entirely with wood. It would stink having to do it by hand... Hydraulic log splitters and chain saws are one of our "luxuries". I'd miss those!
---
You can get a lot further with a ladder than you can with crutches!!
What do you mean what do I mean?
I love this thread! haha I've thought about this too off and on.
Here's my list:
-I have horses for transportation, farming, meat, breeding, etc.
-I can make functional horse tack/harness from baling twine and use a fleece to dull it
-I can grow crops/livestock
-I can can and preserve things as well as make bread without a breadmaker
-I can move out to the middle of nowhere where there's no one in sight for miles on a family farm
-I can entertain myself with instruments, writing, and story telling
-I have dogs for protection and hunting/herding
-I have a HUGE paranoid streak and I do mean HUGE. I can't stand city living and constantly have to tell myself that no- my 80 year old neighbor who has cancer is NOT trying to kill me by dumping poison in my water line....
-I have a basic rudimentary first aid knowledge as well as herb knowledge
-I adapt quick
-I can fire a gun/have access to one, and can hunt if pressed
-I have no qualms about doing what it takes to survive and make the best out of my situation
-My grandparents on both sides survived tough times and taught us kids how to hoof it and do whatever it takes. Adapt quick or die was their motto. Heck, my grandmother who immigrated from Germany after WWII fed us cow tongue, brain and liver when we said we didn't want it she gave us a lecture about how she didn't want to eat it (and worse) either but she was starving to death and you use EVERY part of the animal, nothing goes wasted.
-My great grandmother lived during the great depression and taught me how to make a mean moonshine ;) She also taught me just the other day how to watch out for your family because hers didn't and even though things worked out great in the end it was ten times harder to live. She also taught me how to be resourceful and quick thinking.

That's my list! I love hearing others! haha