Fall In Glacier National Park (* PICTURE HEAVY *)
---
Hi everyone, we took a last minute day trip to Glacier National Park. It was fun even with only two hours of sleep and myself driving seven hundred and fifty miles. We saw lots of deer, whiteys and muleys, elk, and bears. I went to parts of Glacier I hadn't been to yet.
The trees are changing so glad we decided to go. I'm afraid the leaves will be falling off here pretty soon. We drove up to the Canada border just because. haha My brother being the ****** he is went and talked to border patrol.
On the way back home we decided to head a different way. We went out of the park and to the east a bit. Little different area. Went through Choteau and stopped for dinner. It was gorgeous there. I could definitely live there if I didn't have to worry about an income. Very friendly people and beautiful country.
These are some of the pictures I took.
Bull Coming Out Of The Woods.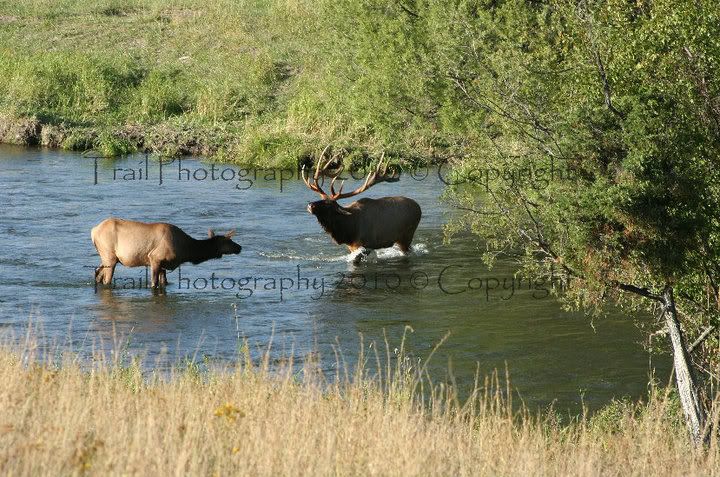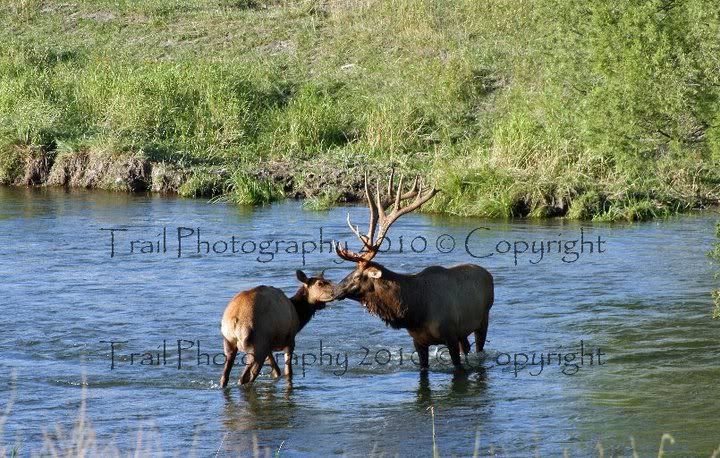 Eating Grass On Creek Bottom.
Steam Rising Of Stream In Glacier.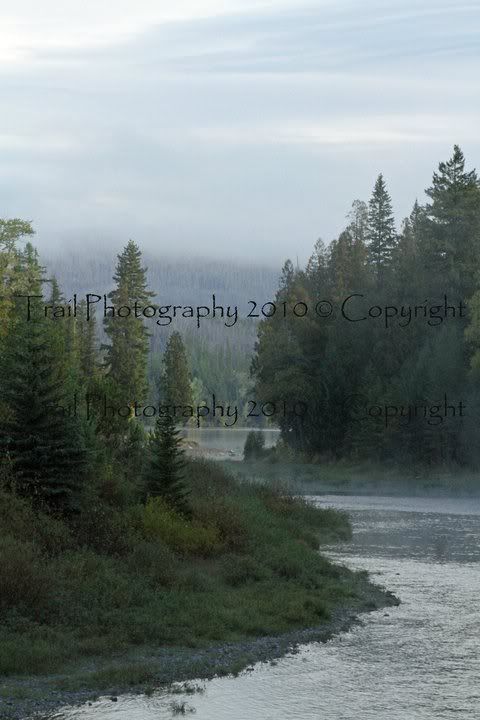 Low Clouds.
Looking Across McDonald Lake.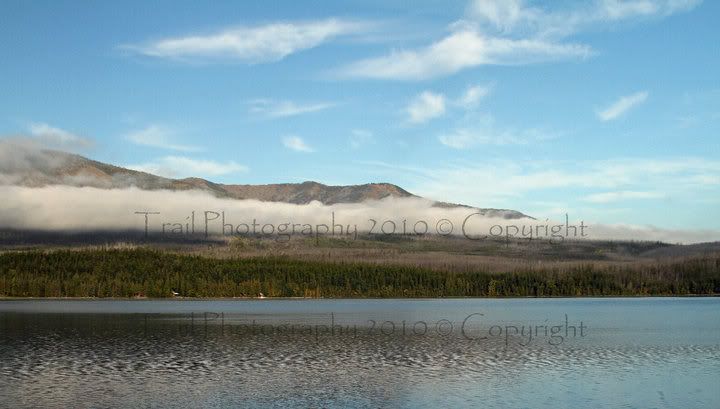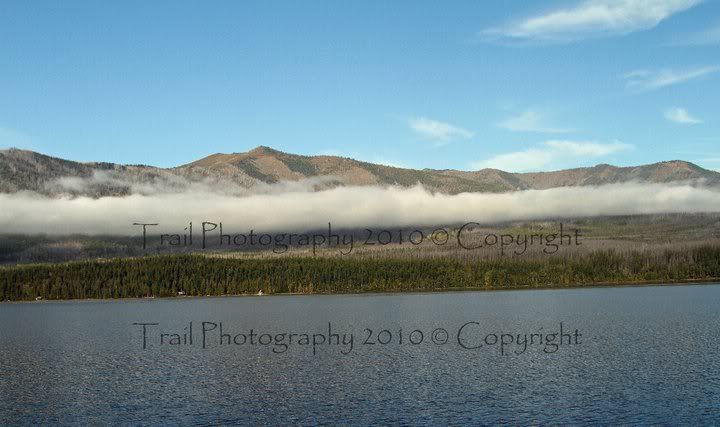 Heading Towards Two Medicine Lake.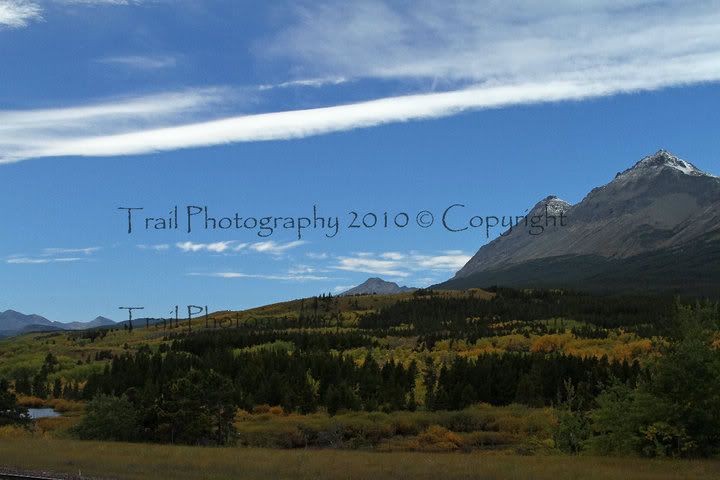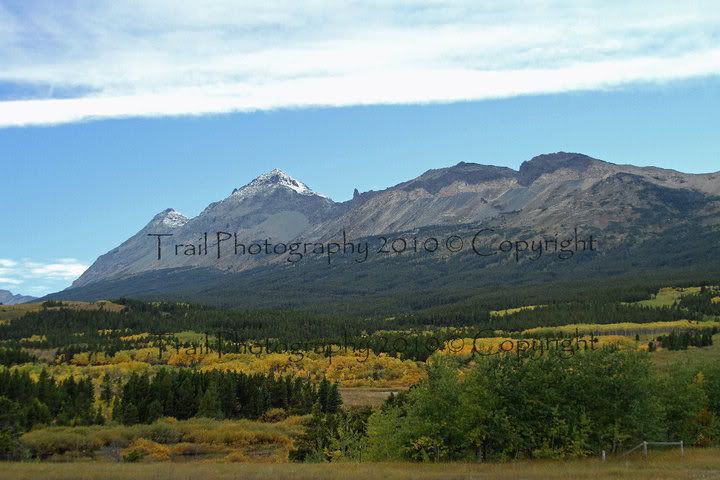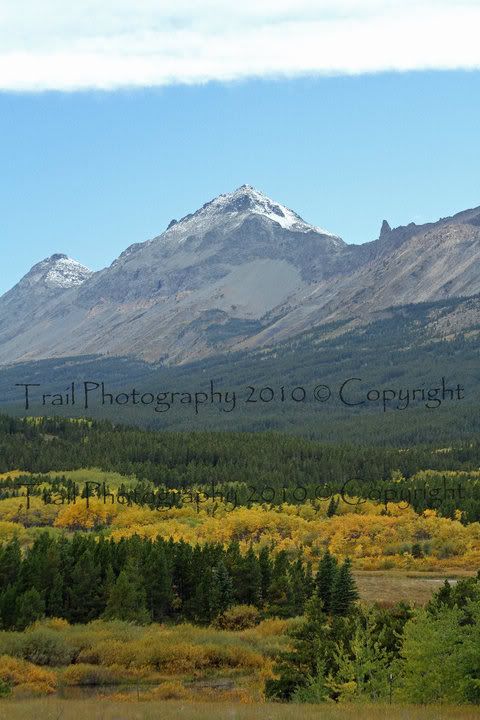 Some Unique Clouds.
On The Blackfeet Res.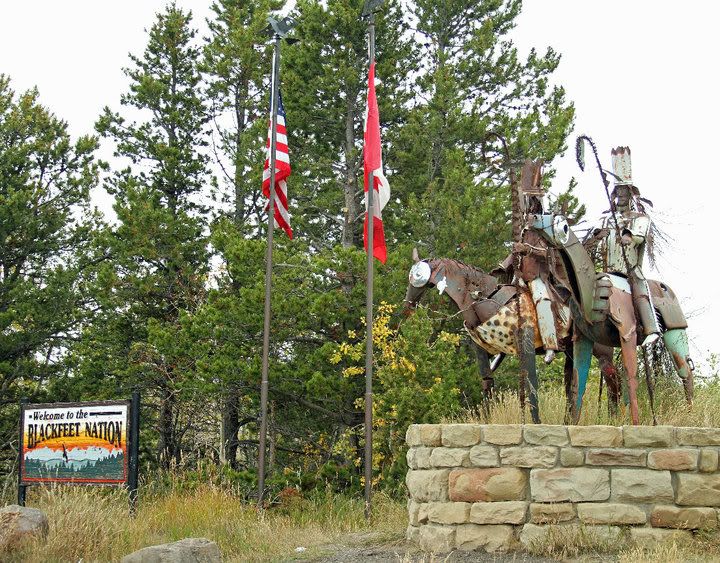 Picture Taken With Camera Facing General Direction While Driving. Haha
Two Medicine Lake.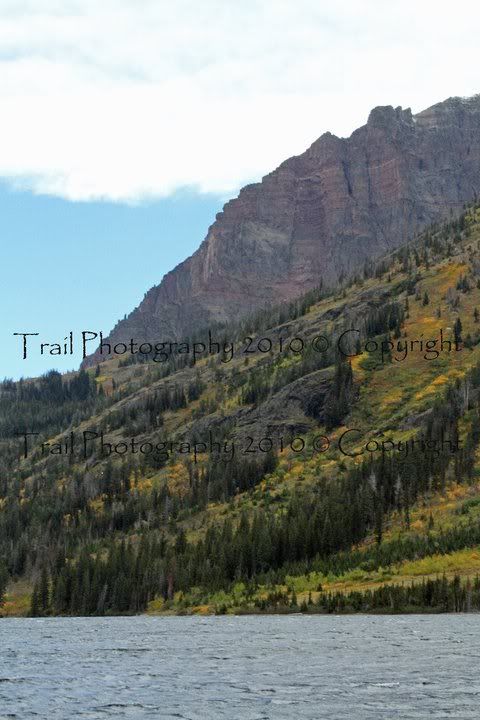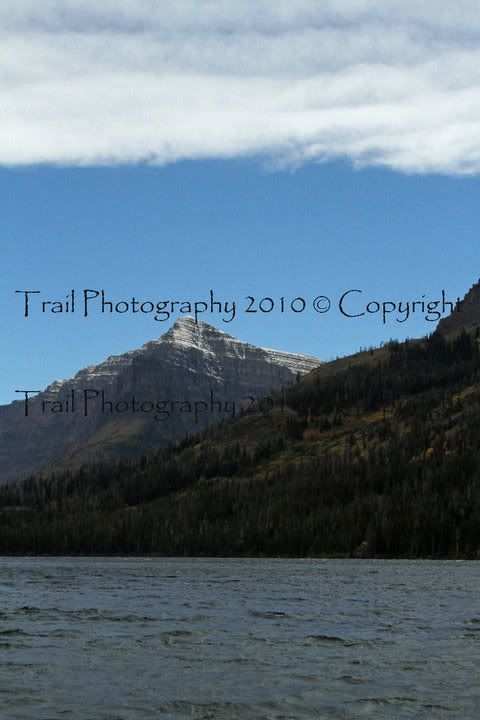 Heading To Many Glacier.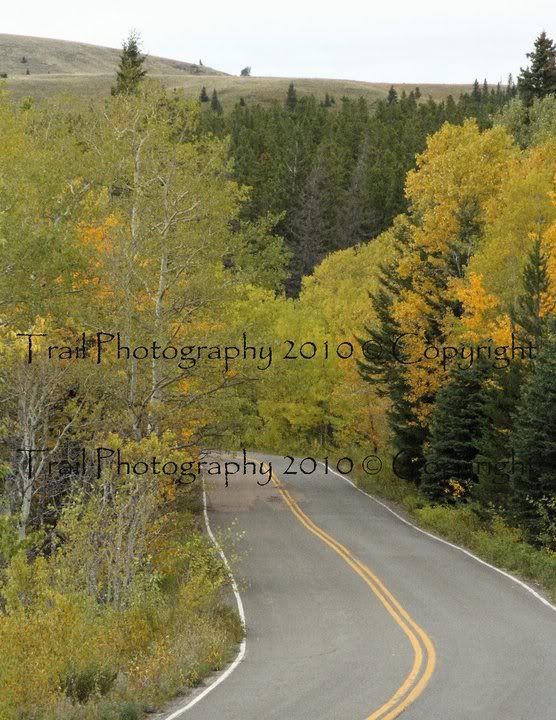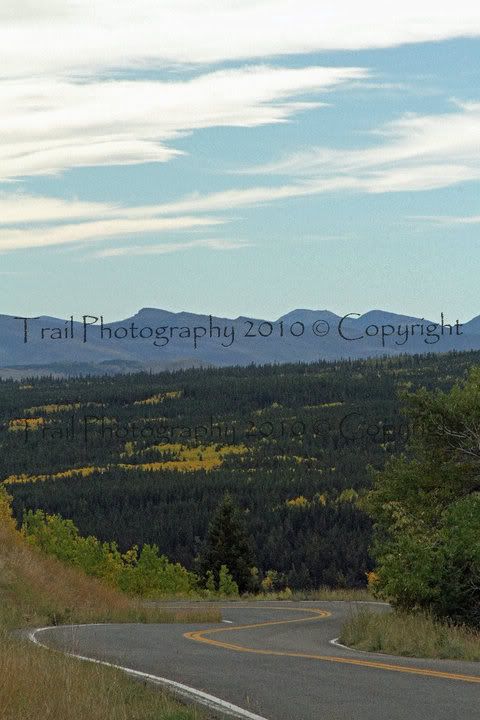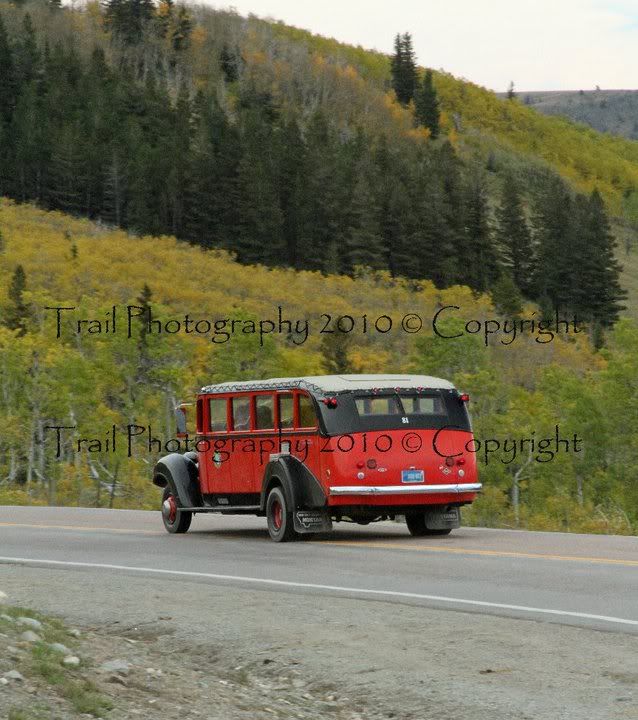 Sow And Two Cubs.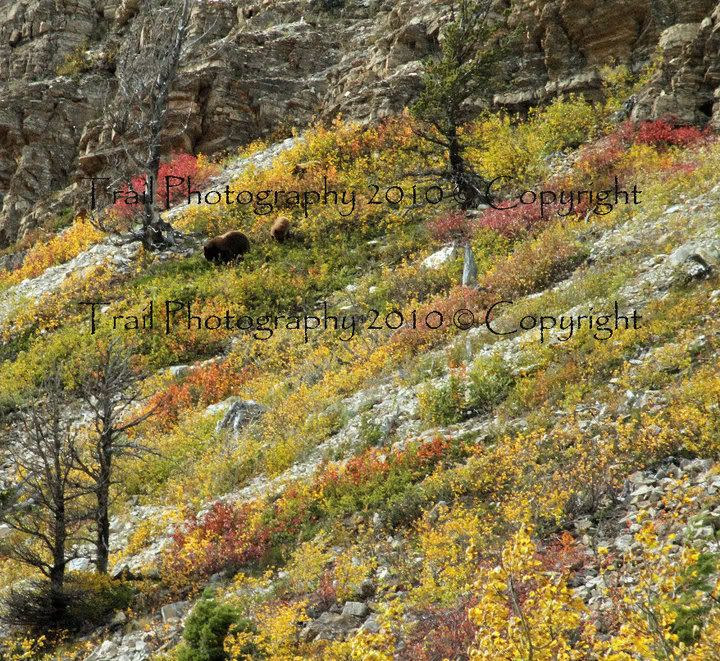 Canadian Border.
Coming Back Home.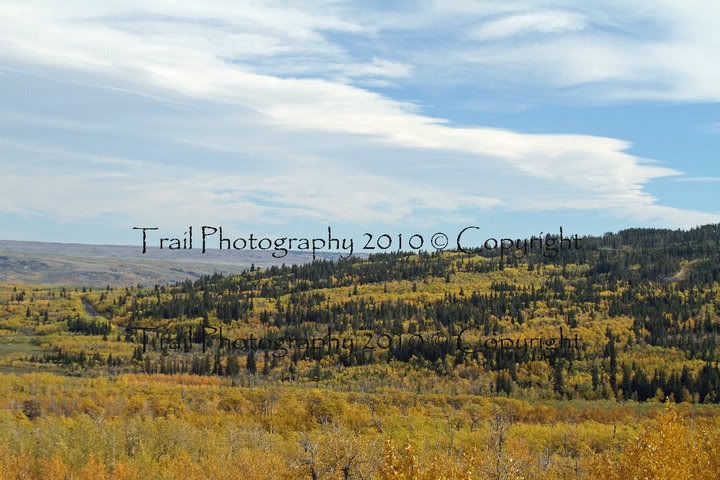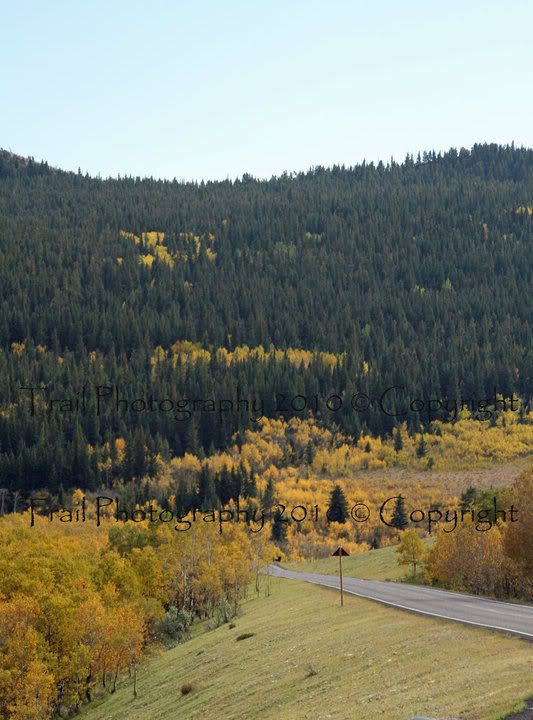 Range Cow. Haha.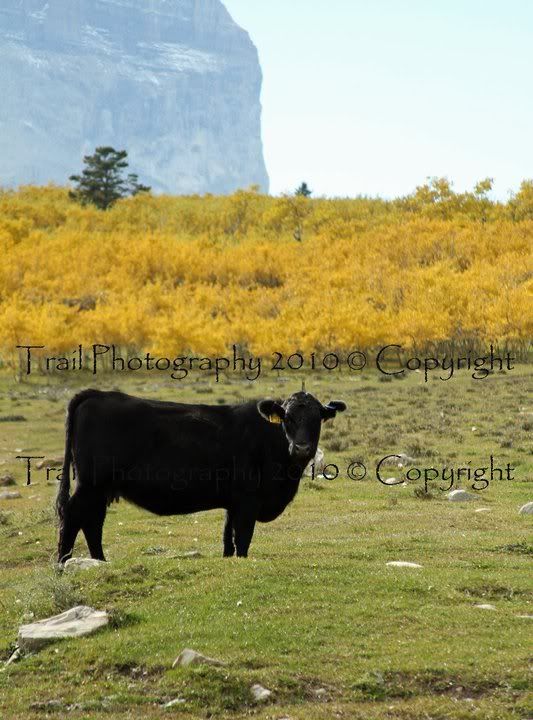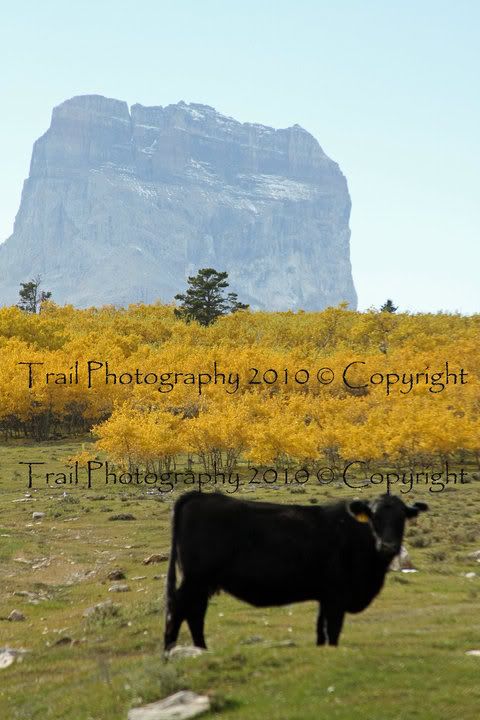 Dino In Choteau When Stopped For Dinner. haha Museum Was Closed Bummer.
HOLY CRAP ! it's so gorgeous. i absolutely LOVE palces like this, it's amazing.. i would love to live there in my future.
---
Count My Strides - Shane, Bought 2-18-06, Mustang.
"I whispered to my horse, "i'm afraid of falling" and he whispered back, "i have wings".
Those pictures are awesome. Just one thing.....no pictures of your beautiful mare? What's up with that?
lol Nope no Sage pictures. She had the weekend off. Hopefully tomorrow morning we'll get a ride in. She is getting nice and hairy. lol
Gorgeous photos. That is exactly why I refuse to go hicking
to much wildlife that eats people. I'm 15 mins outside of Kananaskis Country and it's always worried me, because there is just to much bears and cougar accessibility to the city
Great pics! glad you were able to get so much on camera, they are beautiful shots.
Wow, those pics are stunning!
Seems you've had a very nice trip.
---
"On hyviä vuosia, kauniita muistoja, mutta kuitenkaan, en saata unohtaa,
Että koskaan en ole yksin, varjo seuraa onneain.
Vaikka myrsky hetkeksi tyyntyykin, varjo seuraa onneain.
Ja pian taas uusin hönkäyksin, varjo seuraa onneain.
Hei tuu mun luo, pieneksi hetkeksi. Puhutaan, varjoni, valkoiseksi enkeliksi."
Pelle Miljoona - Varjo seuraa onneain