Green Broke
Join Date: Aug 2009
Location: New South Wales, Australia
Posts: 4,847
• Horses:
1
It's strange some of the different things that I have heard. Like you guys mention that poodles aren't child friendly, but many dog clubs, breeders of various breeds, dog trainers etc recommend the miniature and standard poodle as being a good child friendly breed. It's generally in the top 10 of dog breeds for being with children, along with the Labrador of course, but its also a fair bit bigger. I'm also a big believer in training, like with our dog growing up everyone would used to remark on how it was a great dog - but she wasn't anything special, we just trained her and kept up the training.

Anyway, ended up getting the puppy. I went out and met the breeder, and met the puppy's mother, and a half brother they had kept and they were all good. She is the most darling puppy ever I think.

I know all the costs, I've already spent heaps... so far dogs are turning out more expensive than horses!

Thanks for all the advice :)
Trained
Join Date: Sep 2011
Location: Germany- but not German =D
Posts: 5,151
• Horses:
2
I demand pictures ;)

And regular updates too!!
Congrats on your new puppy~can you post a picture? I had a mini poodle for a few years-he was a great dog & fine w/my son.
Can't wait to see pictures. We have a new standard poodle pup. Hazel... well socialized, great with kids, easy to train. Love that she doesn't shed. The key to any dog is socialization! I have a lh Chihuahua who is fabulous with kids and they are notorious for not liking kids or strangers.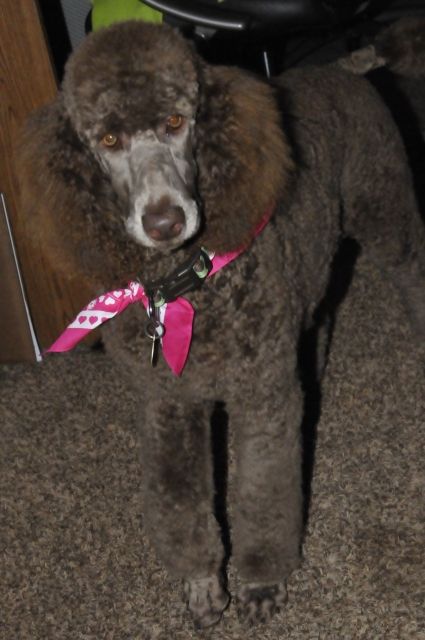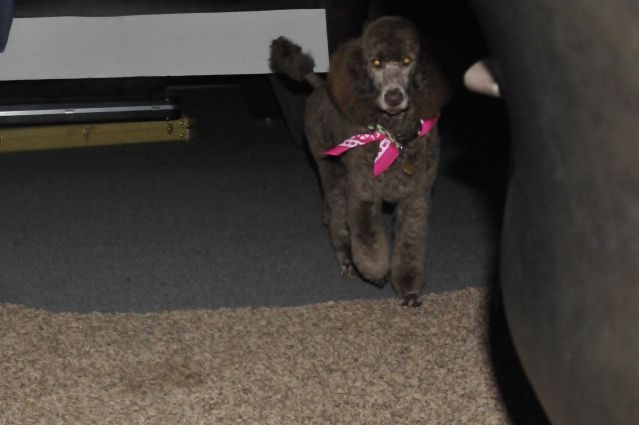 Green Broke
Join Date: Aug 2009
Location: New South Wales, Australia
Posts: 4,847
• Horses:
1
Hazel is lovely :)
This is Charlotte:
Similar Threads
Thread
Thread Starter
Forum
Replies
Last Post
The New Puppy!

WSArabians

General Off Topic Discussion

17

04-15-2010

01:03 PM

New puppy!

Flyinghigh12

Other Pets

3

03-28-2009

01:37 AM

New Puppy

NyHorseGal

Other Pets

14

03-14-2009

08:08 PM

My puppy!!

megalsbegals

General Off Topic Discussion

9

09-12-2008

01:54 PM

to buy or not to buy puppy

giget

General Off Topic Discussion

10

08-05-2007

07:50 AM