Going to get my CDL!
---
Well..my mum brought me home the manual since she was up near the DMV and I'm overly excited..lol.

She's looking into multiple local construction vehicle (water/cement truck) positions she has influence to get me into. While I can't say I always like her, I do love her for supporting (and judging...lol) everything I do and help me out whenever she can. She refuses to let me sign a contract with a truck company for out of state driving, but she's going to pay for all my cdl stuff as long as I promise not to do that, which is fine by me.

I'm gonna be up all night reading this manual..and then all tomorrow before work, lol.

Soo..anyone have any tips or such? Or know where I can rent the semi to take the test in? I'm gonna see if Heather or Ralph will teach me how to drive a manual in one of their trucks so I know manual and automatic..if not though, Im sure I could find a few other people who may be willing to.

She wants me to just get the class B that's necessary for the jobs, but Id rather just go all the way. I know I'll be able to drive a semi, so I'm not too worried about that. I've been able to walk around cars and storage vans once or twice and drive them like I've been driving them for a year, which I take an excessive amount of pride in, lol.

So, any encouragement, tips, etc? Lol
Posted via Mobile Device
Look into signing up with the Teamsters union. My fiancee went to a "respected local trucking school" and they stiffed him on job placement.
---
Everything that happens, be it the good, the bad and the downright miserable define who we are.
Instagram: TopazCowgirl

The cdl test is easy. IF you've been around trucks a long time. I can't even imagine learning it from a book w/o any hands on experience. I got my CDL at 18. Class A w/ endorsements. But I grew up working on trucks. I changed split rim tube tires when I was 12. Into your questions. Do you know anyone with a big truck (over 26000lbs gvw, that's a big truck)? If so, go crawl all over it! Ask questions and ask for rides. The test facility will rent trucks to take the test in. You can get a permit with a written test that will allow you to drive with a CDL driver. I would definetly recommend you do that! If you have any specific questions feel free to ask, either here or pm. Good luck!
Posted via Mobile Device
I believe Heather's truck with her 4 horse LQ with our horses in it totals somewhere near..she drives a 3500 dodge dually and the trailer is..about 32' or so long.

Otherwise, I don't know anyone with such a truck.

I know I won't just be able to hop in a semi and be able to drive it just from reading the book, but I figure I can pass the written test easily with it. Any idea where I can find a driver to drive with if I don't ppersonally know any? My mum's trying to avoid paying for me to go to a little school/class for it if it's possible, but I'm sure we could go that route if that's the only route available.
Posted via Mobile Device
Oh, also..how many trucks are automatic vs manual? My mum's trying to convince me they're almost all automatic transmissions nowadays, but I'm not sure I can believe it..lol.
Posted via Mobile Device
A dually pick up and horse trailer will not be able to be used for a class A CDl. No air brakes and I'd doubt it reaches the gvw requirement to test in even to do a class B. the test vehicle needs to be what you're testing for. Some trucks are auto, typically they're garbage, rear engine mixers, and other municiple trucks. But the majority are manuals or if you're lucky auto shifts. If you rent the test facility truck assume itll be manual. Likely a 8or 9 speed dual range. I don't know where you could find experience seeing as I know nothing about where you are or who you know. But if you have horses, I'd guess you have a hay guy? I'd bet a dollar he has trucks. And most people are pretty cool about helping and teaching. Especially if you help with loads and pretripping the truck.
Posted via Mobile Device
I know het truck/trailer qualifies class B since she had to go get hers when they got the trailer..I figured it wouldn't exactly be enough for a class A though.

Hay guy doesn't have trucks..he has pickups, farm equipment/tractors, and a class B size flatbed. (Family hay) And the other hay guy we've used has no trucks at all, he only does pickup and I didnt see any trucks on the property when we were there saturday.

If it does help any, I'm in western PA around beaver/Allegheny counties.

I'm hoping my mum can find someone with her construction connections and work from years ago..but I'm not sure she'll be able to do it in the time frame Im hoping for.
Posted via Mobile Device
Well guess I'm out a dollar lol. Yeah, my dually is tagged for 11,000 so technically it's under federal rules=CDL. Which is fine. I honestly don't know where or who you could ask then. Maybe Ask some local small company's if they need help greasing trucks? That get you the hands on you need with air brakes and manual trannys. And some people hate greasing and would be more then happy to pay you to do it! I used to get 25 to 50 a truck. Some cranes and specialized trucks paid more. I honestly think you need to be around them and learn how they work to drive safely. Ask an old trucker about driving schools and see what they say. I bet you'd laugh your butt off. I'm not deterring you at all, just want you to be a good driver. And good drivers can DRIVE not just hold the wheel. Having your CDL opens up so many oppertunities and the effort is so minimum I can't imagine not having one.
Posted via Mobile Device
Ralph told me to forget trucking if I ever wanted a family, lol. He use to haul for awhile before he got his current job and he said I'd absolutely hate it from what he knows of me (personality wise). He's talking 3-5 day routes though..not the daily 8-10hrs a day Im looking at for jobs. Ralph went to a 2 week school in ohio to get his..he's not too old though, lol. Not yet anyway, I gotta bug him about it when his birthday rolls around, haha.

I'll lookup some local companies tomorrow and see what I can do just talking to some of the drivers and if they would be willing to teach me some stuff in exchange for work.

I know what you mean about being a good driver too. I'll live in a box under a bridge before I drive without being outstanding at it. I've been run off the road more than once during my highway trips from college to home and I will NEVER put someone else through that terror. I thought I was gonna die, and I wish I could've got the plate instead of flooring it when he swerved over just to get away from him. He had plenty of time to see me and he didn't have a turn signal to merge over, so I know it wasn't my fault he couldn't see me. Scared me to death and I actually had to pull over as soon as I got off the interstate to calm down.
Posted via Mobile Device
Yeah OTR isn't for everyone. Myself included. I do haul long runs, 1500mi+ but when I do me and the wife make it a vacation. I drive for lots of different company's and have my own company. I have driven almost every thing with tires, and lots with out. When you're asking around, go in person. It's a much better impression. Excavating company's would be a good place to start. Besides its winter. And just because I like pictures, this was last week doing my REAL job ;)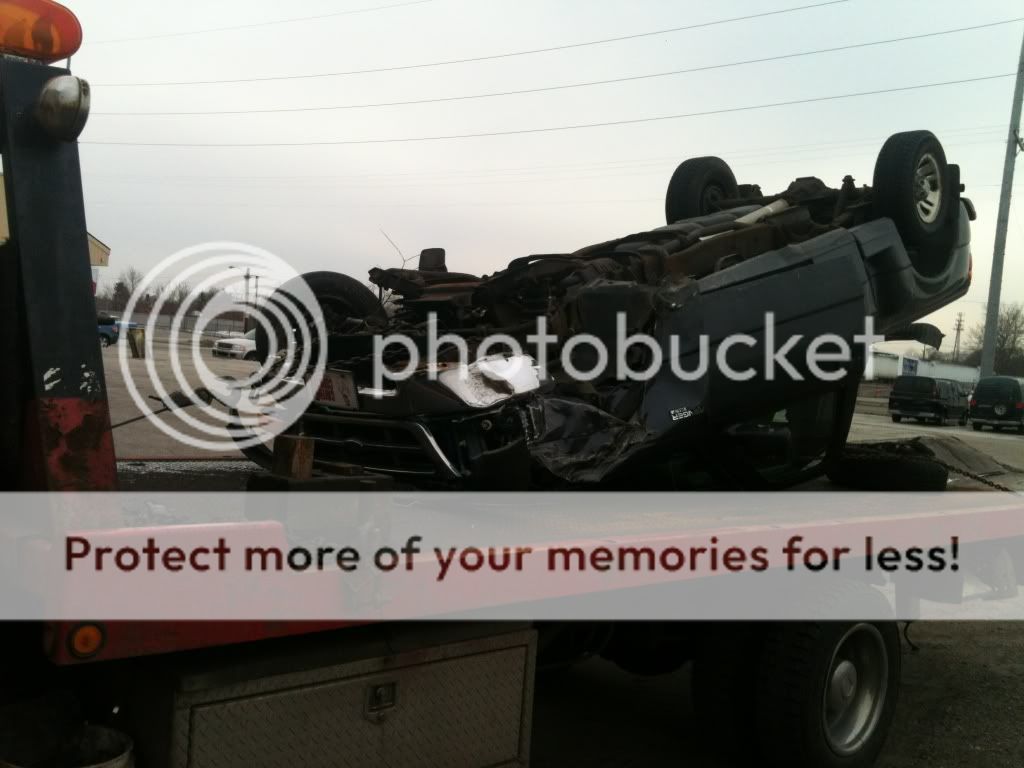 Posted via Mobile Device