Yearling
Join Date: Jan 2012
Location: In the middle of NOWHERE! (seriously...)
Posts: 861
• Horses: 0
Subbing! How exciting! Definitely public place and pleeeease be careful!
---
Strength
lies within the heart
but the strength to trust
lies between the horse and his rider.
Just got off the phone with my dad.
He is such a sweet older guy. We are going to asian food dinner, he said he would pay for my friend and I :)
Got to know a little bit more about him and a little bit more confirmation on how crazy debby (birth mom) is lol!
Can't wait!
Wishing you all the best for your meeting with him.
I am guessing that he has wanted contact with you for some time as he called you so quickly.
Yes.
My birth mother didn't put him on my birth certificate and he wasn't there when I was born i think. So when our case whent to court he wasn't informed via him not being only birth certificate so we are getting a blood test to confirm.

I don't have any judgement on him asi I'd to ow him aat the time he already had a family with kids. Life can just get super screwed up sometimes. But I'm glad he did find me!

He's ring extremely respectful of my adoptive family and that means so much to me. He went on and on about Ollie and how beautiful he is. Hehe yay!

He also asked and told me to think about it, but he would like to if my mom andifeel okay with it is help pay my way through school. He was in the Veitnam war and was shot and came home with PTSD and was in the vet hospital. So through his VA stuff and proof that he is my father he would be able to help pay until am 24 and I should be through school by then!

He also wants to help buy me a car, after get my liscense as my sister works at a car dealership and gets discounts and has good cars on her lot I guess.

For sure one step at a tome. Meet him first. Then meet the rest of the family, get to know them. Then if those things fall into place and work out that would be cool but I'm not looking for benefits out of this relationship, just want a dad.
Subbing! I too, say, public place. Call me an annoying worrier but better safe than sorry..
And like somebody said, so exiting! - I'm really hoping that this will go well
Thanks!
We are meeting at lucky dragon for dinner
Good luck, tell us how it goes! Stay safe!
Super Moderator
Join Date: May 2012
Location: CT USA an English transplant
Posts: 24,584
• Horses:
3
meeting father
---
All said - stay safe, dont have too high an expectation, keep an open mind, dont ask for explanations, people make mistakes in their lives and dont always get a chance to correct them. I hope that it all works well for you both but if it doesn't then move on and put it all behind you
Well I have met him! Today was the day and I'm so glad I did it!!!
We are so much alike! It went very smoothly. I'll go more into what all we talked about tomorrow as I'm just so tired and hot right now but wanted to share a picture. I'm just so happy! Taking this week to let it all sink it and proccess it all.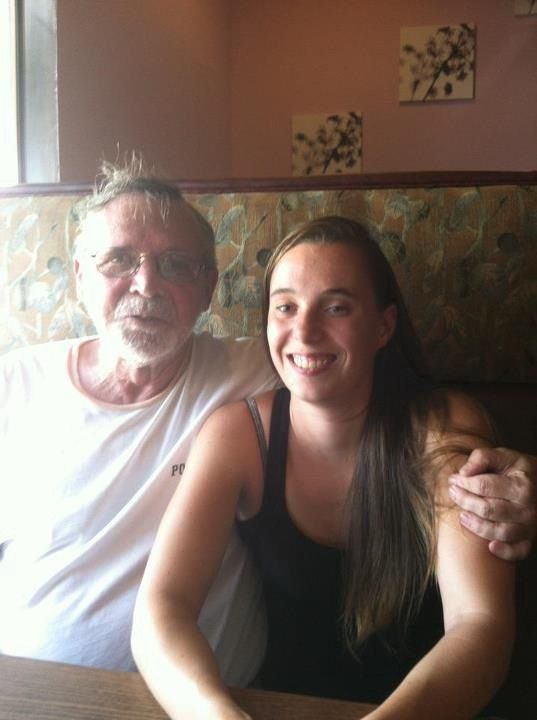 Good for you :) Glad it all worked out !
---
Cross Country- The act of hurling yourself and your equine partner at a stationary object with poise and grace while attempting to survive...