Happy Birthday, free_sprtd and Brodacious!
---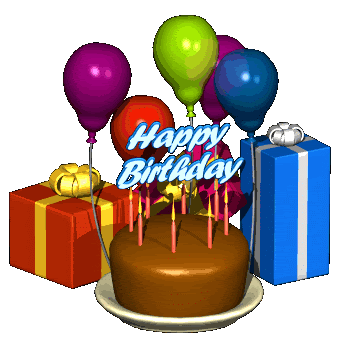 Have a great day you two!
---
Stella - sweet, timid, elegant, lovely, lively, amazing
Luna - large, unattractive, naughty, adored

Happy Birthday you two!!!!!

(Jen, great looking cake!!!! Can I have a piece ... pretty please!?)
---
I'm not arguing with you, I'm just explaining why I'm right.

Nothing sucks more than that moment during an argument when you realize you're wrong.

It's not always what you say but what they hear.

---

"Until one has loved an animal, part of one's soul remains unawakened..."
- Anatole France
Happy birthday you two! :)
---
Ride more, worry less.
Happy Birthday to both of you!
---
TM Tardy's Chick "Hunter" - 13 yo Paint
Remmy - 18 yo Morgan/QH cross
Gunner 3/31/11, Heidi 7/2009 Miniature Sicilian donkey

Thanks guys!!! And Happy Birthday to you too Brodacious!

you guys make me feel so happy :)
HAPPY BIRTHDAY
YOU TWO. you are what 19
How about a calender with firemen Hunk type guys
for you present . Well here He Be.
---
I am concerned for the security of our great Nation; not so much because of any threat from without, but because of the insidious forces working from within.
Douglas MacArthur
---
Last edited by RegalCharm; 11-23-2009 at

12:02 PM

.
lol you weren't asking me if I am 19 were ya??? lol


cute pic RC!