Happy Mardi Gras from Louisiana!! Yummy drool photo
---
So, each year I have to make a king cake or two...well because cakes are my thing you see. So hubby got the baby at work, and had to bring the next king cake, and I refuse to buy them- so I made him one!!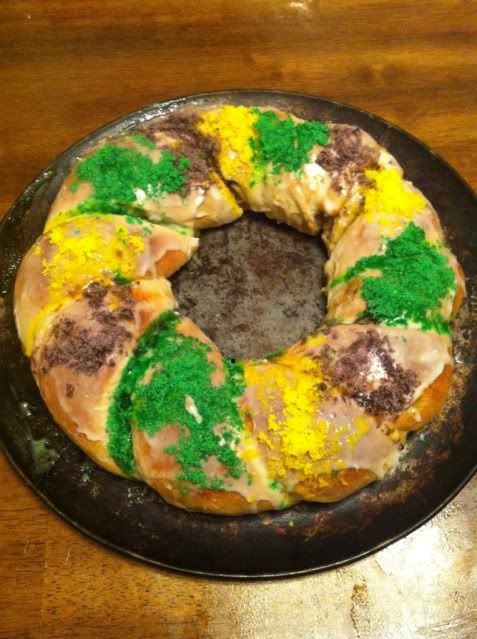 Horsey daughter shall be riding Red in the local parade on Tuesday, then we are headed for a few mental health days hiking!!
Have a great week, I'll make sure to take a bite of king cake and catch some beads for y'all!
Posted via Mobile Device
Haha...I miss my King Cakes...only thing is, I always seemed to get the baby...
Hmmmm...hubby got the baby again, I think this is rigged.
Posted via Mobile Device
Showing
Join Date: Jun 2011
Location: Cariboo, British Columbia
Posts: 11,777
• Horses:
3
*scratches head & wonders what all this means.....
Well, it's carnival season here. My kids are out for a week and parades are in full swing. Part of carnival season is king cakes. Here is a link explaining that part...
http://hbs.xomba.com/legend_king_cake_mardi_gras_staple
In Louisiana we take any excuse to have a party. In my small town it's not a drunken idiotic party, it's a small town family thing.
Posted via Mobile Device