Happy new year!
---
HAPPY 2010!

I hope you all have a wonderful year
Glešilegt nżtt įr
---
Last edited by Sissimut-icehestar; 12-31-2009 at

09:13 PM

.
Happy New Year everyone
- wish the 2010 will be a great decade with full of happiness!

Hyvää uutta vuotta kaikille
- olkoon 2010 loistava vuosikymmen täynnä onnea ja hyvää mieltä!
---
"On hyviä vuosia, kauniita muistoja, mutta kuitenkaan, en saata unohtaa,
Että koskaan en ole yksin, varjo seuraa onneain.
Vaikka myrsky hetkeksi tyyntyykin, varjo seuraa onneain.
Ja pian taas uusin hönkäyksin, varjo seuraa onneain.
Hei tuu mun luo, pieneksi hetkeksi. Puhutaan, varjoni, valkoiseksi enkeliksi."
Pelle Miljoona - Varjo seuraa onneain

Green Broke
Join Date: Jun 2009
Location: Brokenheartsville, just north of Styxtown :)
Posts: 2,577
• Horses:
1
lol, the new year isn't even here yet for us!
You must be ahead of me a few hours.
Happy New Year!
---
Most people are like Slinkies; they serve no real purpose, but they bring a smile to your face when you push them down the stairs.
When you come to the end of your rope, tie a knot and hang on for dear life.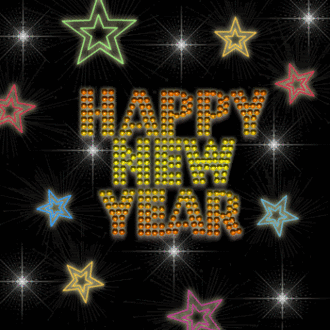 Keep safe on the roads tonight !
Happy New Year to everyone!
I hope everyone had a wonderful New Years day!!
---
TM Tardy's Chick "Hunter" - 13 yo Paint
Remmy - 18 yo Morgan/QH cross
Gunner 3/31/11, Heidi 7/2009 Miniature Sicilian donkey