Yearling
Join Date: Mar 2012
Location: Where the red fern grows....
Posts: 1,293
• Horses:
4
Hawks DO play...
---
Early this morning I was watching two of the 3 adolescent hawks play near our back part of our pasture by the road. One was on the ground rolling something around, would try to throw it, hop on it, grab it, move it around then do it all over again. The one on the fence was watching what it's sibling was doing. Hawk on the ground finally tried to fly up on the fence with it's prize, I thinking he had a half dead mouse or something of that nature.
A bit ago, I enlarged the photo and the hawk was playing with...a dried piece of horse manure!! I had to really giggle as I have had a really bad morning so this brought a smile back for a little while: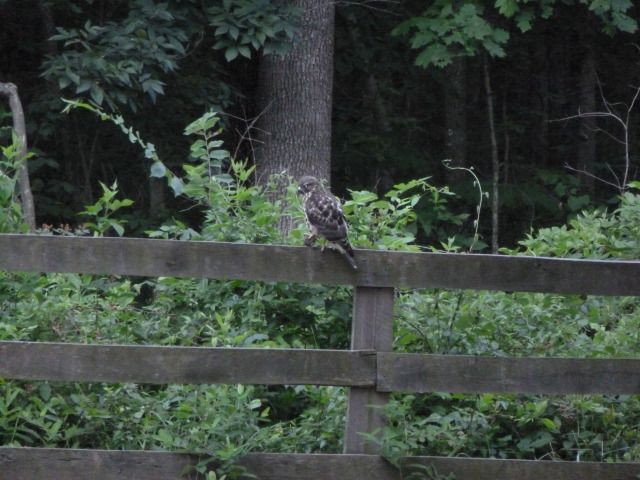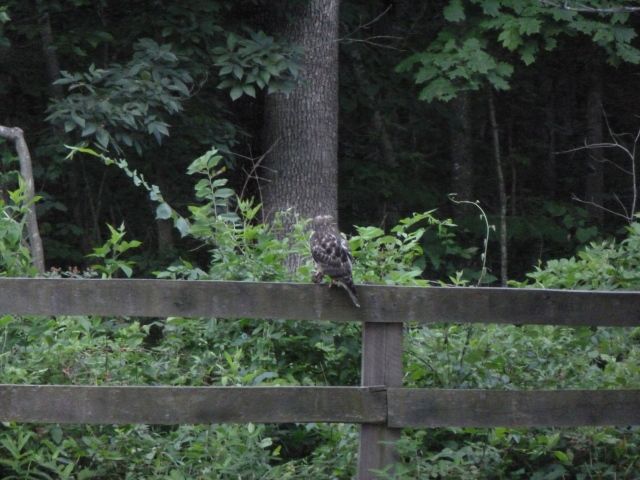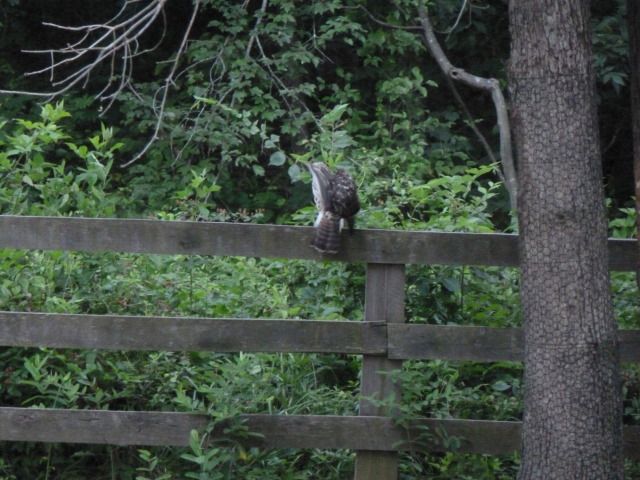 Great photos and even better story, Thanks for posting!
GS nature never ceases to amaze or entertain me.
I don't care what I'm doing if I can watch the wildlife around here just be themselves it brings a smile to my face.
I once found a den of Coyotes one summer as a teenager.
i spent a couple hours everyday watching them. Shalom