Help with determining my dogs breed
---
accidentally hit submit too soon :(
The amazing invisibline canine.

*couldn't resist* ..

pics?
Definitely a huge white great dane
That is a Whippet!
Posted via Mobile Device
we were told she is rottie, german shepherd, wired hair terrier. But, the girl we got her from didnt know her butt from a hole in the ground. She left her in a backyard with no food til the neighbor threatened to kill her cause of her barking.
She is about 45lbs now. She is so sweet. But has seperation anxiety (from being ditched in a backyard i would assume). She is much more of a female's dog. She only barks when someone strange is outside the house. She hates being outside alone. especially at night but will have a blast as long as you are with her. She is extremely intelligent. Picked up on all her commands right away. She has a very long thick coat. Sheds very badly no matter how much we brush her. Her nails grow fast.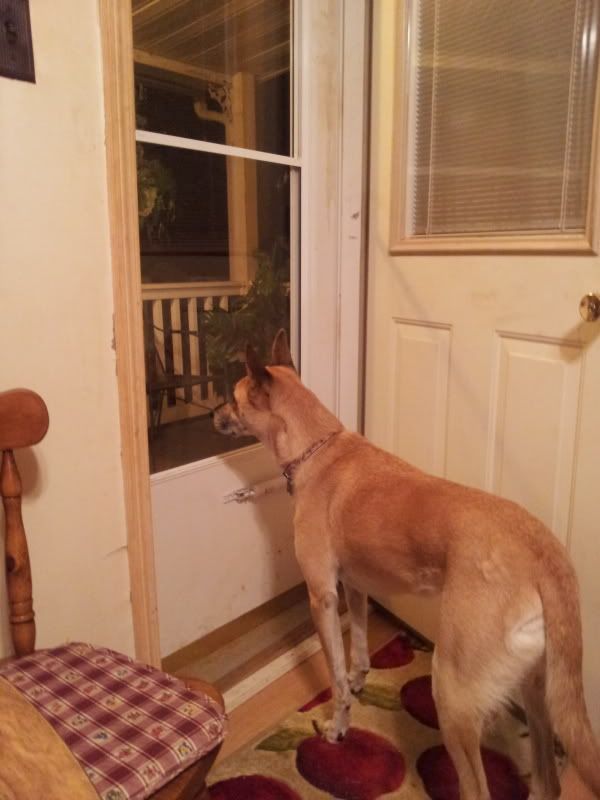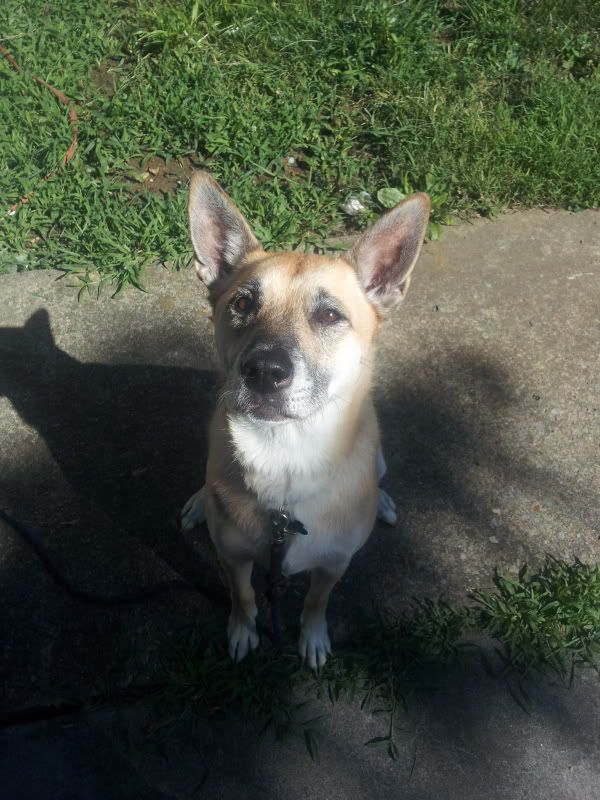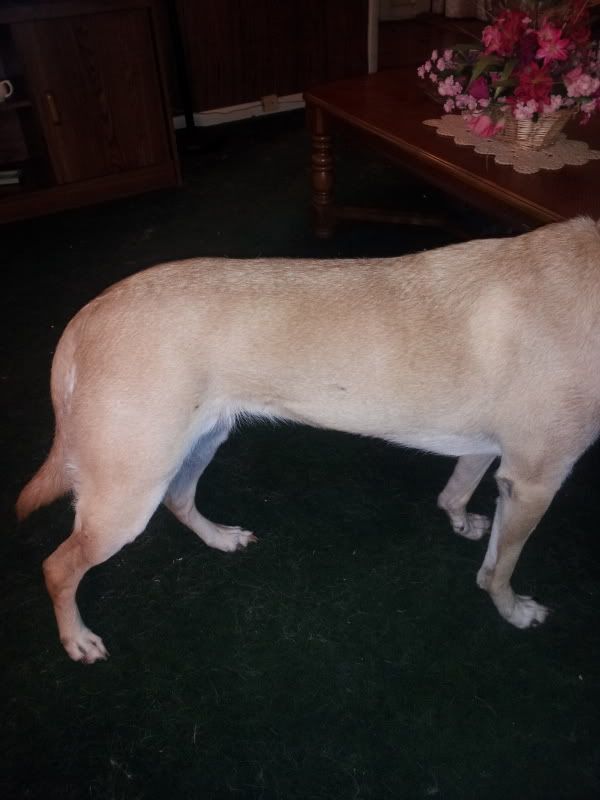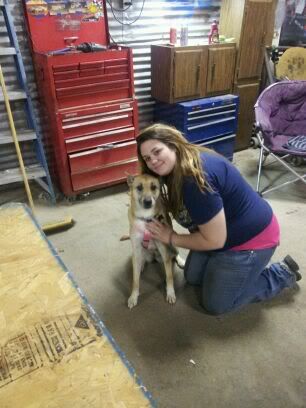 Posted via Mobile Device
sorry guys. im using my phone and i hit submit too soon lol
Posted via Mobile Device
She's cute. I see shepherd, for sure. Possible terrier.

If you get an extra 75.00 .. have a wisdome panel done on her.. they can tell you exactly what she is.
She is a gorgeous looking girl, I don't see anything Rottie in her, but a whole lot of Sheppard, and something else, but not sure what exactly
I kinda see Malinois with the picture of her looking out the door. But when you cut the head off in the other pic, looks like a "Florida Yellow Dog"

Mutts are the best aren't they?
Hmmm, definitely see shepherd in coat texture, back legs, neck and head. And great dane in the body and front legs/chest as well as color. There is something else in there too...Terrier? Of some sort for the smaller head and snout.
Posted via Mobile Device