View Poll Results

: What would you do or think of first?

Locate a Breeder
1
10.00%
Locate a Shelter
6
60.00%
Breed your Own
2
20.00%
Nothing
1
10.00%
Voters: 10. You may not vote on this poll
I have worked with over 4 rescue horses. Owned 3

Thunder- Crossbred gelding. Chained to a wall when just a baby in knee high poop in a pig pen. Had halter grown into his face and was beat with PBC pipe.

Missy- Qh Mare. Owners didn't know what they where doing. Good 300 pounds under weight. Most hair was burned off.

Gracy- Crossbred mare. Saved from slaughter.

Odessy- Paso Mare. Starved, was half dead. Didn't know she was pregnate untill a month before she gave birth.

I have worked with a few others but non that bad. I really just either go to a slaughter yard or i just happen to run into a horse that need rescuing. We have one rescue dog. A yorky that lives in a small cage outside. All her hair was gone and she was infested with fleas, extremely skinny. Now she is over-weight and happy. But really i don't go looking to rescue things, they just happen to end up that way.
I prefer to get my animals from shelters, I worked at a kennel, and seeing all the animals that were given up for adoption broke my heart. I have 2 dogs, one from the humane society and one from a breeder. Personally, I like my mutt better
she's calm and loving while the bred one is loud and annoying :). Unless you do showing of some kind, or have a working dog and you need a certain breed then I think everyone should at least check out the shelters before going to a breeder.
Here are my girls:
Sara, a husky/lab mix of some kind, and Abbey a pug (hence the loud and annoying part of her)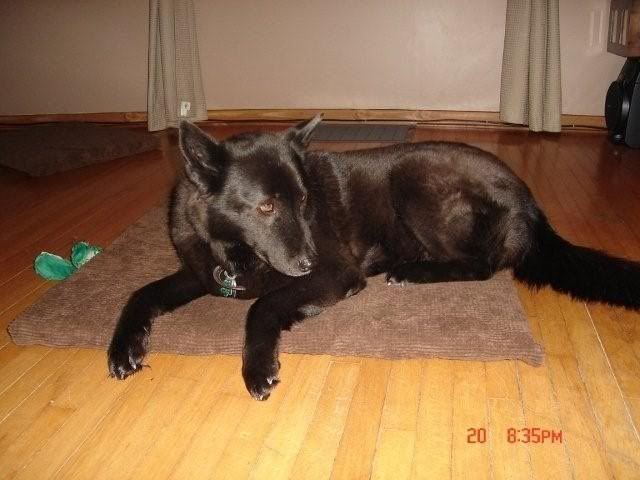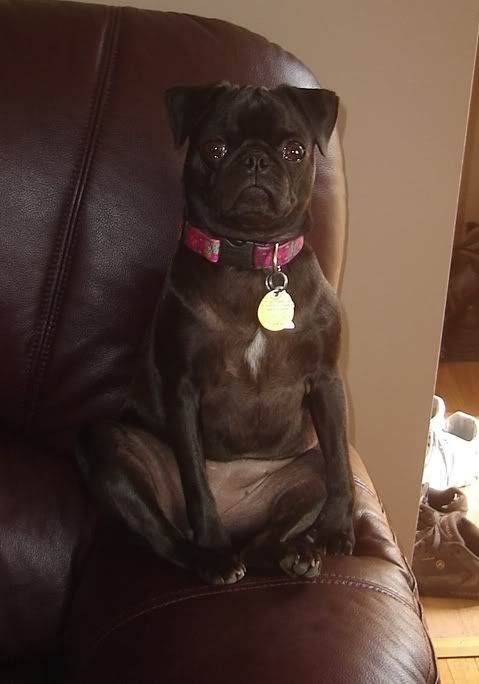 And I just think this ones cute...