How I spent my Halloween...
---
Getting hitched! WOO! After over 12 months of planning, stressing and freaking out I finally made the walk down the aisle!
We had a few hiccups before the ceremony began, ended up starting about 45 minutes late, but for once it wasn't the bride's fault! Lol!
I obviously don't have any of the actual photographer's photos yet, but thought I would share a few that I pinched off people's facebooks!
Jace and 2 of his groomsmen
Jace and all of his groomsmen + groomsmaid :) (and the DJ)
My Dad, walking me down the aisle
During the ceremony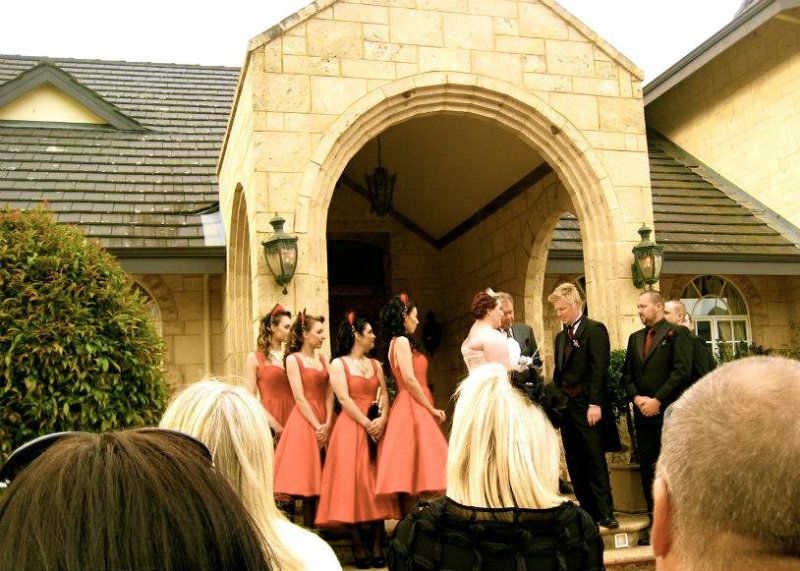 At the reception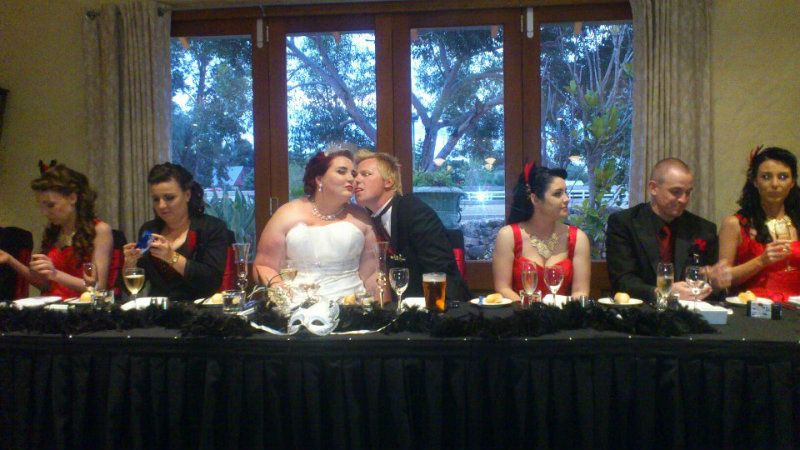 Our cake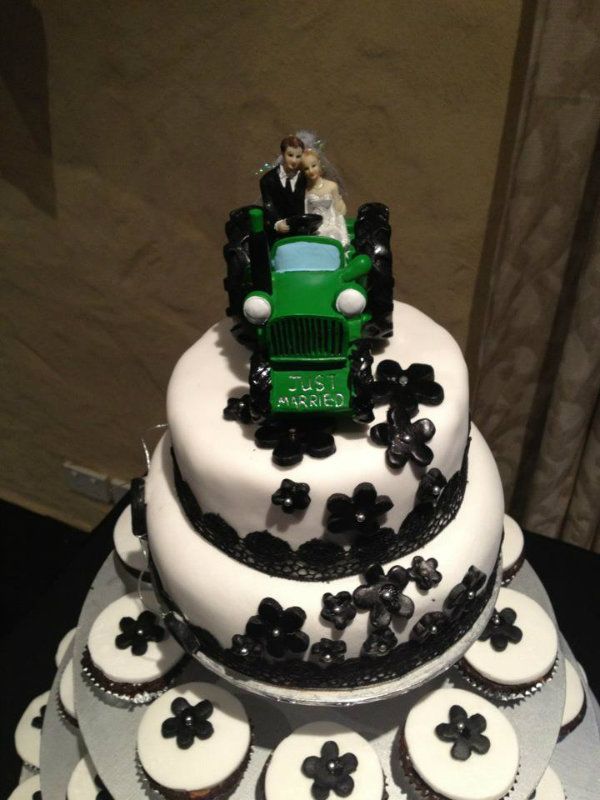 and our first dance!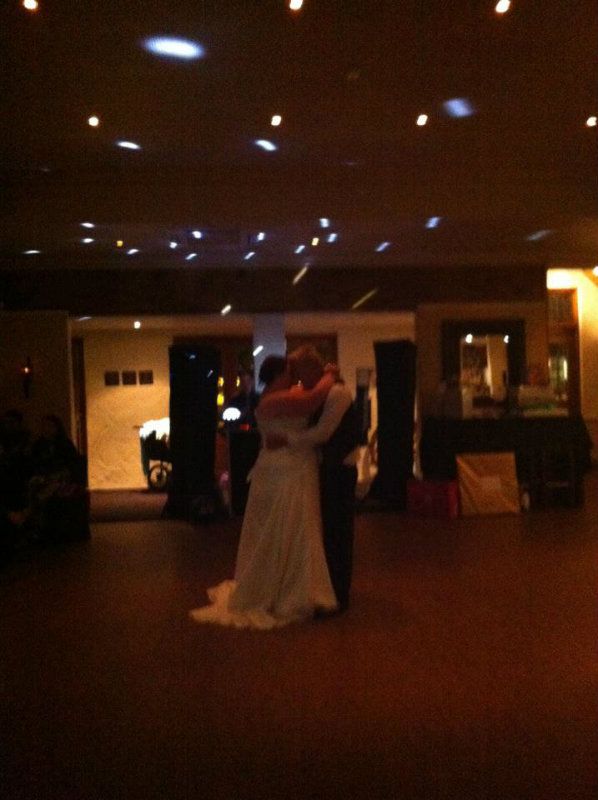 Without a doubt the happiest day of my life to date and the best possible way to spend Halloween!!
---
Flirt-Hugo-Phoenix-Romance-Fanta-Nippa-Shiloh

Trojan 09.11.02 - 26.10.10 // Kody 01.09.89-25.06.12 // Rex 05.11.95-21.12.12

---
Last edited by HowClever; 11-04-2012 at

12:16 AM

.
Awesome and congrats on such a wonderful day!
Love the cake!
Congrats!
---
So in lies the madness, the pursuit of the impossible in the face of the complete assurance that you will fail, and yet still you chase.
Congratulations Angela, I'm so happy for you! You look beautiful and Jace is so handsome. Looks like a lovely wedding, and I hope the cake was delicious!
Posted via Mobile Device
WOOHOO!! What a lovely wedding! Congrats!

BTW, does the groom muck stalls? If so, he is a DEFINITE keeper! LOL!
Thanks guys. Words can't even describe how happy I am. And Allison, yep he mucks stalls too. He's not going anywhere
Posted via Mobile Device
Congrats! I love the cake!!!
---
There is just as much horse sense as ever, but the horses have most of it.
Congrats, Angela!

The cake was adorable!
---
You want the truth? You can't HANDLE the truth!
Congratulations! You looked gorgeous and so very happy. That's what getting hitched should be all about. :)
---
Congrats! You looked beautiful!
Posted via Mobile Device