i have a few un horsie things for sale, eg BELLY BARS PICS
---
belly bars
i have so many as everyone went over board at buying for me at xmas lol, a range of colours and designs message me and will send pics
i even have a playboy one,
a flower one
eyore
and dragon one it has a dragon head and body
and loads more
they are all bright
message for pics

ALSO
a silver cross does not seem to be hallmarked
and a jade coloured butterfly hair grip,
plus a stunning babyblue wind chime
message me if you are intrested.
ALSO
LOVELY natural DIAMOND HALF ETERNITY RING its hallmarked very pretty only worn a few times then but in jewelly box (sp)
will take sensible offers on this ring as it is very nice, it has a hidden i love you message aswell,spesh as valentines day is soon
so send me your offers, its wasted in my jewelly box its either a L or a M size, but if intrested will measure it for you
and a range of childrens clothes
here are belly bar pics, message if you would like pics of other items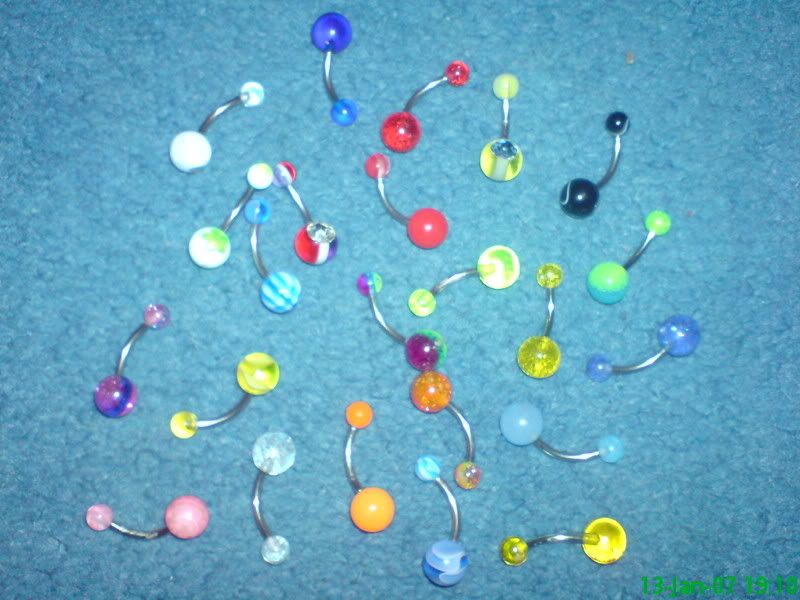 how come u've got so many belly bars for sale?
ha
---
coz everyone went over board at xmas and bought loads lol
how much for belly bars? and do you have pic of eeyore one?