I'm cutting my hairr!
---
So, I'm cutting my hair off and donating it...
And I don't know what to do with what's left.
Which one do you guys like best?
I'm kind of partial to the first or second...
I'll try to find a picture of my hair/face at the moment and post it.
Please excuse my face, I just took this like 10 seconds ago to give you guys an idea. Haha.
hurr2.jpg
They are all very similar but of the 3 I like #1
Maybe just a tad shorter than whats in the photo. They will need 11 inches for the donation. I cut mine off last spring and had to go a little shorter to get the required length.
---

"Until one has loved an animal, part of one's soul remains unawakened..."
- Anatole France
Yeah, I was expecting that... And thanks!
your prettttyyyyyyyyyyy. :)
you should deffinitly go with something like this LOL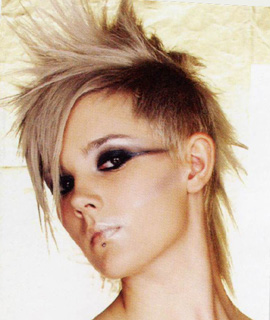 ---
YES. Brianna, that may be the hottest thing since sliced bread.
Thank you for donating your hair. There are many cancer patients who benefit from people such as yourself. When my mom was being treated for her brain tumour we went wig shopping. There is a big difference between a real hair and synthetic wig.
Go girl and am sending you a big hug.

By the way, after a long trail ride and sweating under my helmet yesterday I am glad to have short hair even though when I took it off my husband told me I looked like "Tin Tin". You'll like it. A little bit of gel and away you go.
Yeah, I like the idea of helping other people out. I actually avoided cutting my hair for quite a while just so I could grow it long enough to donate. And I'll probably do it again. :)
I LOVE number three. It's almost the same as mine when I find the time to do it, only longer.