Introducing Bailey
---
We had a busy weekend, took a 700 mile round trip to go and pick up a new member of our pack. She is a beautiful little Beagle, cute as anything. Why drive that far you ask? She must have a great pedigree or rare blood lines right?
Wrong, she is a very ordinary little dog, who just happened to belong to a friend of mine and I have always liked her. When she really wasn't working out where she was I was very happy to offer her a new home, and was delighted when her owner said that I could have her.
Here she is helping me type this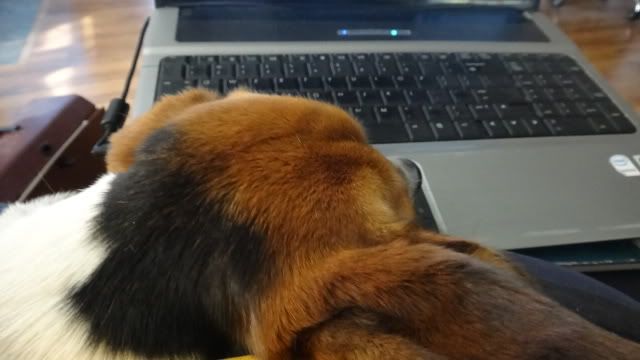 Watching the football highlights that the boys are catching up on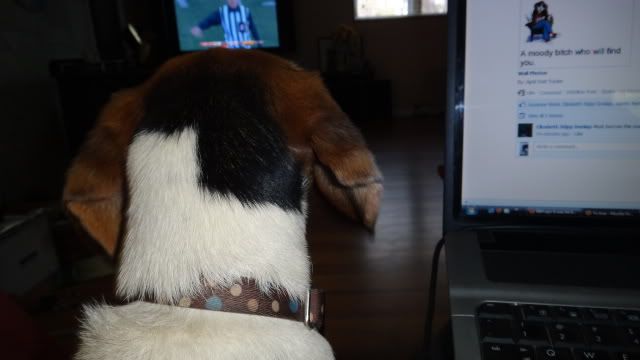 And meeting the rest of my wolf pack, sorry about the picture quality.
Badger is taking if I ignore her she'll go away route
Muttley just hopes that I still love him the best
I'm not sure what Bubba is thinking but those ears are saying a lot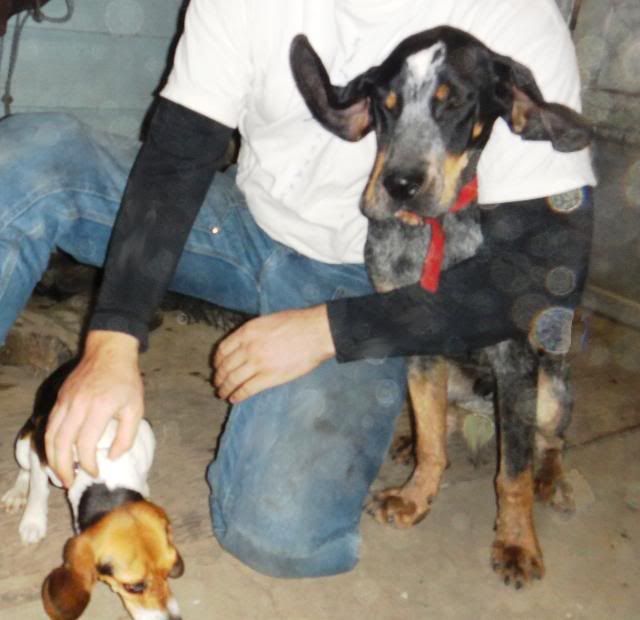 He really wants to play with her
Gizmo isn't impressed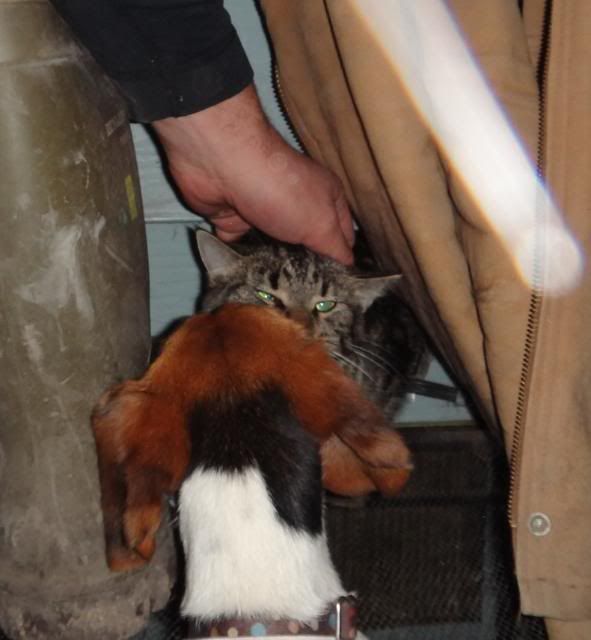 Awww, what a cutie!
Hope she's settling in with the rest of the pack.
---
You want the truth? You can't HANDLE the truth!
It's going to be slow going before they all accept her
Badger is still not impressed
I can just see Badger's reluctance. What do you MEAN you brought ANOTHER DOG into this house?
---
You want the truth? You can't HANDLE the truth!
Well the little girl has made herself at home...taken over the couch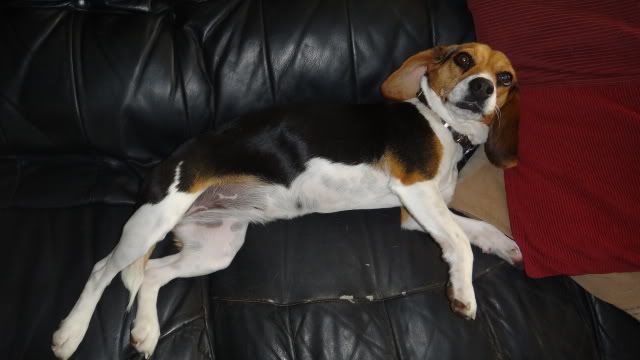 and if I want to share, then she'll fall asleep on the laptop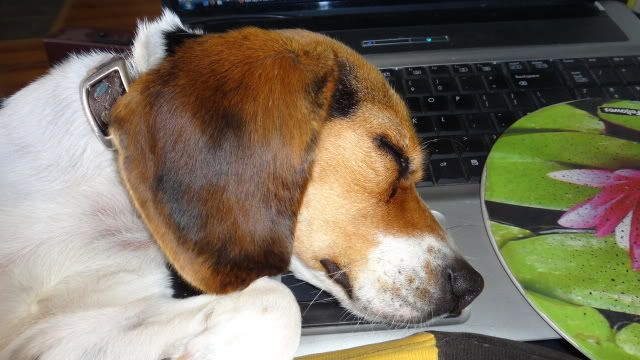 Too adorable.! She is so petite and feminine.
How cute!
---
"On hyviä vuosia, kauniita muistoja, mutta kuitenkaan, en saata unohtaa,
Että koskaan en ole yksin, varjo seuraa onneain.
Vaikka myrsky hetkeksi tyyntyykin, varjo seuraa onneain.
Ja pian taas uusin hönkäyksin, varjo seuraa onneain.
Hei tuu mun luo, pieneksi hetkeksi. Puhutaan, varjoni, valkoiseksi enkeliksi."
Pelle Miljoona - Varjo seuraa onneain

She is the cutest thing, here she is playing with the big dog