Looking for suggestions for Horse Wii Games
---
Was going to put this in "games" but it appears the "games" section has actual "games" being played ha ha.

Anyway, I am looking for suggestions for horse games to play on Wii. Which ones are your favorites and why....which ones are a waste of money and why? Are there any that play over the internet the way Mario Kart and others do?

Thanks guys for your help
Barbie Horse Adventure:


Just kidding... :]

My Horse and Me looks pretty good though:


Make's me want to get a Wii...
ROTFLMAO.....I loved the part of the review where he says you pop balloons using a rainbow that comes out of your horses...um..you know what ha ha.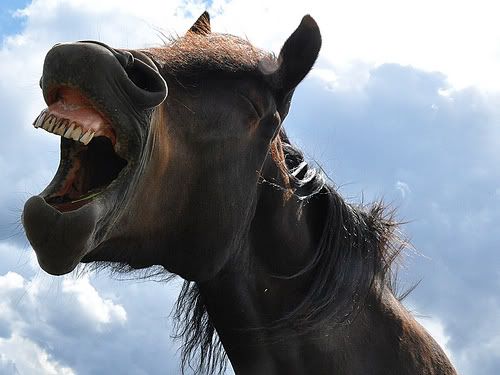 Anyway, does anybody have this game? Have any of you played it? Is it as BAD as the reviewer says it is?
ha ha, looks like I posted the same time...that was meant for the first 'My horse and me"

Okay, My Horse and Me 2 looks so much better!!!
My daughter played Petz Horsez on Playstation and hated it. Personally, I did as well because it seemed like every time you started to do something, it would black out the screen and load a new one.
---
*Dreams are within reach, you just have to go that extra mile to catch them*
No way! Finally, riding for the poor
Similar Threads
Thread
Thread Starter
Forum
Replies
Last Post
Horse Games?

SavvyHill

Horse Talk

2

06-30-2010

08:57 PM

Horse games:

horsea

Horse Talk

0

02-06-2010

08:57 PM

PS2 Horse Games?

Dartanion

Horse Talk

11

12-19-2009

11:49 AM

Horse games?

RubaiyateBandit

Horse Training

6

04-28-2009

09:28 PM