Martinis?? Hmm...maybe I want to go after all.
Sorry Allison to late, unless you have a vital skill to bring to the table
Hobby horse, tell me more about cabin boys!!
Did I hear martinis and cabin boys?
Can I come?
hum I get one and you get one. They are included in the price of the trip at No extra charge. It is an equine cruise so they practice T-touch therapy on our aches and pains as we recover.
Wow this is one of those rare instances where you MIGHT be be able to convince non-horsey boyfriends/finances/husbands that this would be fun for everyone!

"Honey, you go gamble and read by the pool while I go hang out with the horse people, then we can meet up this evening for dinner and drinks."

You're a genius, GH! Sign me up!
GH if you buy my ticket, you can overnight at my place between the flight and the cruise ;)
GH, may I help you to count the money, please?
---
"Life isn't about waiting for the storm to pass: it's about learning to dance in the rain..."

"When we are no longer able to change a situation - we are challenged to change ourselves."

"How people treat you is their karma; how you react is yours."

Now lets get all this straight...

So far we have

Speed Racer, Jake and Dai, Kevins Horses and maybe Alison sending tons of money to fund this.

MHF is going to carry luggage and mix drinks

Hobbyhorse gets to come along to organize the T Touch Cabin boys.

Bubs is offering accommodation before we sail so she's in.

Val is offering to count money, as long as you understand how to do that it's complicated you know, maybe I'll let you help.

Shasta and MNT, you need to find a reason to be included, because I want to isn't going to cut it!!
GH hurry get the money together, I inquired about the cabin boys and I am told they are highly trained in equine methods that enhance our responsiveness and makes riding a pure joy. I am pretty sure they'll have to repeat that lesson several times. It's for our horses, right! LOL
I think this should be a group charity.
GH, I have no problem toting luggage!
Oh & I found the cabin boy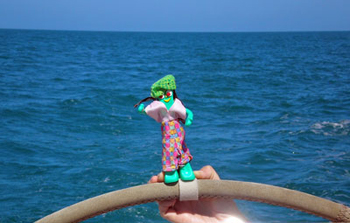 Ahoy mates!
---
So in lies the madness, the pursuit of the impossible in the face of the complete assurance that you will fail, and yet still you chase.