My puppies!
---
Well, they are hardly puppies. Both weigh about 80 pounds...LOL
Sid: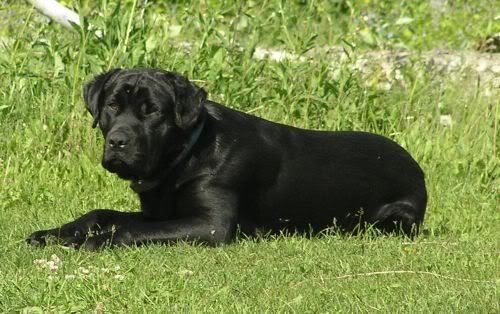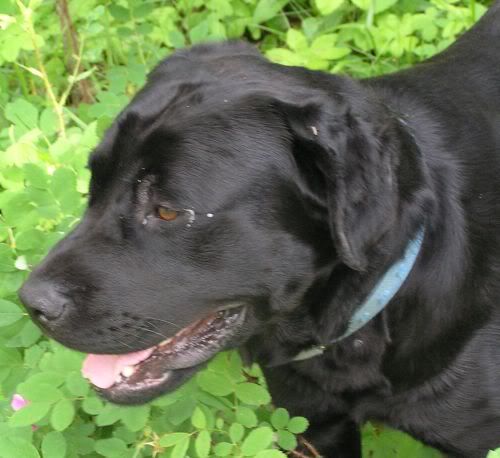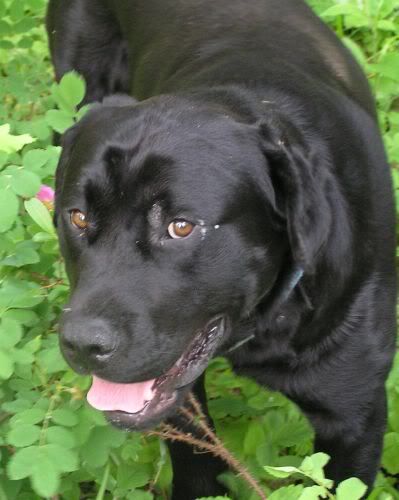 Scout: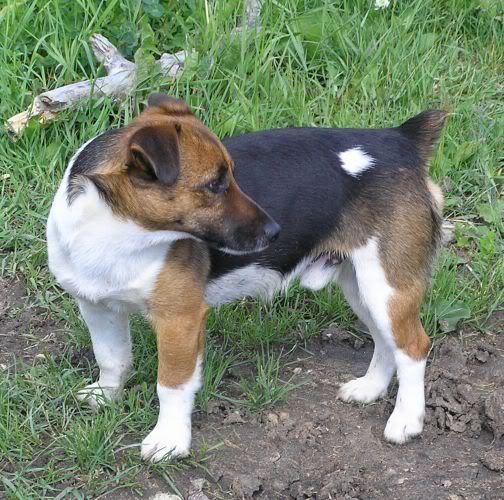 I love this picture. :)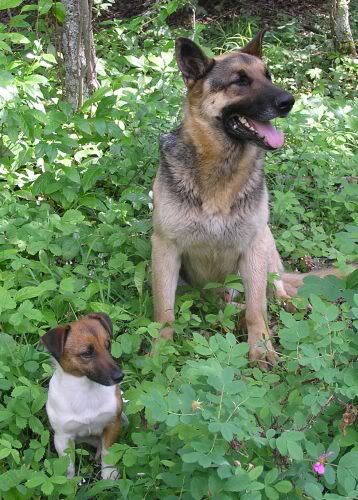 Such beautiful dogs! They all look like they are very loved and know it, you're so lucky to have them and them you!

And, even when my dogs were very old, I still called them puppies too! I think they liked it.
Thanks!

They are all spoiled rotten!
Sid is a half Rottie/half Lab - He's out of Tiff's (FehrGroundRanch's) lab Haley. He's like a big mentally challenged kid. :p

Shade is a purebred Shephard that I drove 400 km one way with Tiffanny (again, FehrGroundRanch) while she was 8 months pregnant and no AC in the car and it was +30 out. She loved me. :p

Scout, well, he just came from Tiffanny. He's a little rat. :p
I'm surprised Scout hasn't been eaten yet
You forgot to mention that I had extreme motion sickness and a super weak stomach and he threw up all the way home to! That is one road trip that I would NEVER want to relive!
And Scout is the daddy of JDI (Allies) new puppy, Remi!
Oh I forgot to say that I love the picture of Shade and Scout...that is way to cute! Love seeing the size difference!
Cute!!!

Shade is gorgeous. I love German Sheppards.
---
Red Money Maker (Red) - 2004 Sorrel QH Gelding