Need some positive thought and good outcome stories.
---
I had arthroscopic surgery on my knee on 20th of August, it went really well, he trimmed the meniscus, cleaned up some debris, and should be good to go. The recovery has been great, the knee was feeling better than it had done for a while, then it all went wrong.
I ended up going into A&E (why does everything happen on holiday weekends) because it has become infected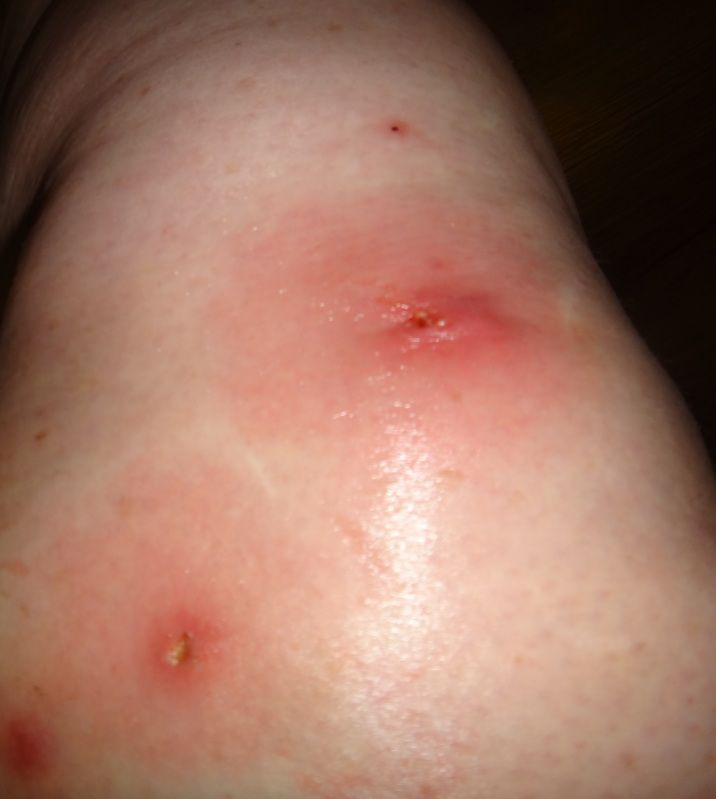 Not a happy bunny now, been on the meds 24 hours, and feel totally wiped out. It looked a lot better this morning, but has been getting worse again during the day, and now it feels like someone is stabbing it with a needle.
Moan moan, whine whine, any one had a post op infection and how did it turn out?
I have not, but I just want you to not feel like a whiner when you are dealing with something as potentially serious as this. It is not something to brush off as trivial. Please watch it carefully , such infections can change quickly.

But, if you want to whine, be my guest. Just save some whine time for me!
Don't wait, follow up with the ortho doc tomorrow. Don't let them put you off, insist on being seen. An infection involving a joint is nothing to be trifled with. I had surgery on my left knee twice, once arthroscopic and then 2nd to put a donor ACL graft in. Both went great and no post op issues, and I'm back to gooder than ever, so that's something for you to look forward to!
---
I have my follow up on Wednesday already booked.

I'm hoping that the meds will have kicked in come morning, and we will be seeing an improvement. I had the same surgery on the other knee 4 years ago, and that one went well.
Ohhhh I'm going in on Wednesday to have my shoulder done (torn tendon) -- I feel a strong urge now to run hard and fast in any direction away from the hospital.
I was fine last time, so your odds are good
GH - thanks. How do you speculate the infection happened? I always wonder about these things as you never know when the information can come in handy.
I have no idea how it happened, it was a very tight stitch to start with, so the skin was puckered there. I'm wondering if it is something to so with the dissolvable stitches
I was so bummed for you when I saw you post about this on FB. You were doing so well! I have no stories for you but am sending you some feel better vibes!
---
"Great spirits have always encountered violent opposition from mediocre minds."

GH -- thanks for info. I wish you a speedy recovery as there's still plenty of riding time before the weather turns bad.