New coyote hat
---
Been known to tan a few hides!
This is my last and our daughter modeling it.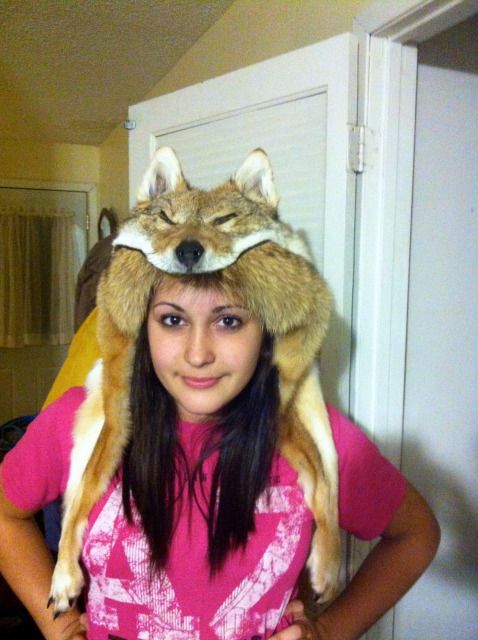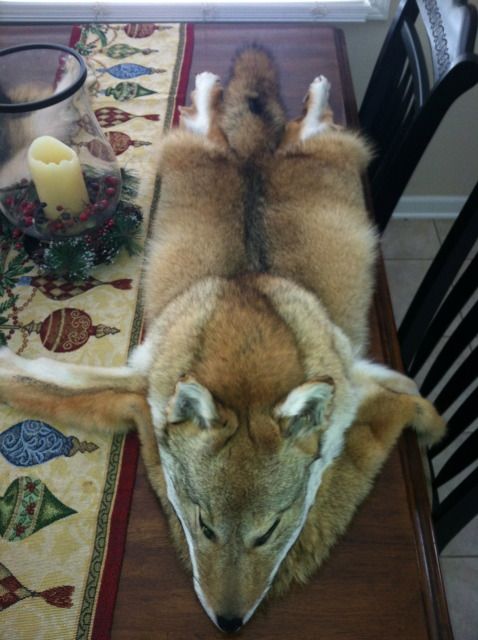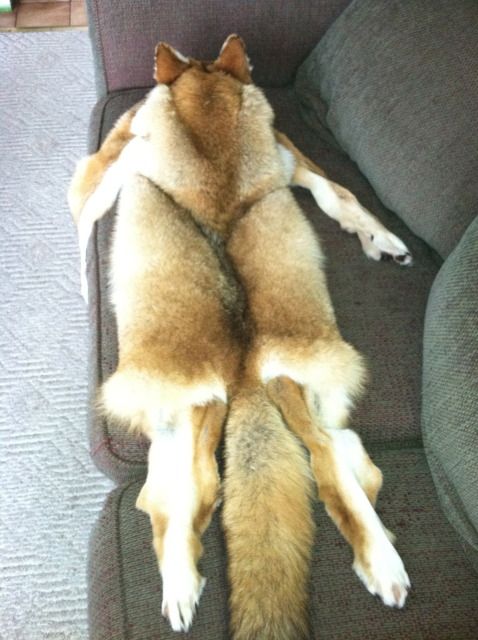 This is the young man that shot it that and that I made it for.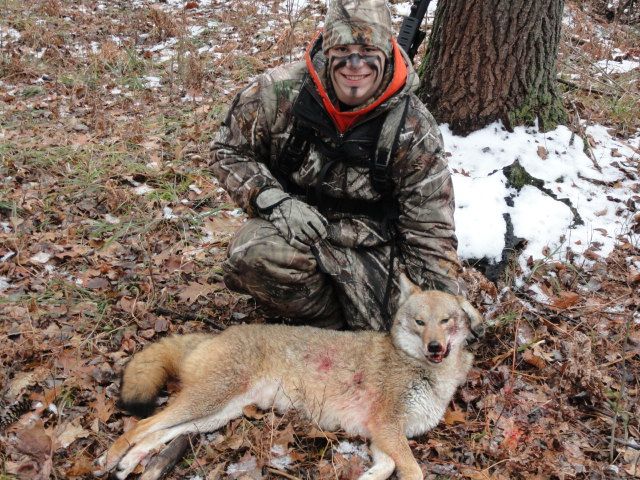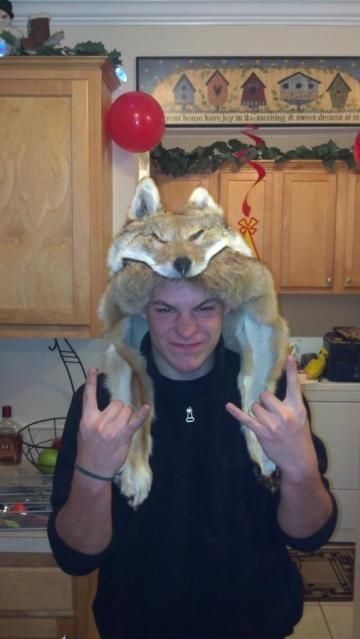 thats awesome, the first pic cracked me up.
Yep, now you need a road runner hat to match....just saying
---
For we wrestle not against flesh and blood, but against principalities, against powers, against the rulers of the darkness of this world, against spiritual wickedness in high places.
I love it!
---
I DON'T LEAD 'EM AND FEED 'EM, I RIDE 'EM AND SLIDE 'EM.
That is a nice lookin hide. Well done.
Posted via Mobile Device
Loving this!
---
Pssh.I didn't pick up the wrong lead
It's called a counter canter...
...A very advanced maneuver.
Thank you all for your kind comments. Glad you enjoyed seeing it.
Very nice!

Do you have any photos of the bellies? Is there a bounty where you are? What is the fur bringing? Can you get bobcat there? Does anyone trap or snare, or only shoot? What kind of gun can you shoot. I ask the last because I have family in MI and they tell me they have to use deer slugs in shotguns for deer. We use rifles here.

I used to snare and dreamed of having a car length coat made from ones I caught. But, life happens. I still dream though.
Thanks boots.. This particular coyote only had a couple of smaller holes. I always stitch them up.. I have had them with holes the size of ones fist! Just takes time to stitch them but yes having them with very minimal damage is ideal. Yes it has always been a desire of mine to have a full length coyote fur coat too. It's been a real off year here for coyote skins.. not a lot of snow.. until recently! and well the hunt this year was way down. I hear the skins are getting 20. each this year.. in the past it was as low as 5. the skins here are very very nice and full when they can be had. Yes there are bobcats around here. Bet those are going for a pretty penny too.. not sure what they get on those lately.

I collect deer skins too and am trying to tan a bunch into brain tanned leather.. I dream of a coat of deerskins too! someday! Life always seems to get in the way.
Not something I'd wear, but it's beautiful workmanship.
---
You want the truth? You can't HANDLE the truth!