Yearling
Join Date: Jan 2008
Location: British Columbia, Canada
Posts: 1,284
• Horses:
4
Cool idea.....
Our front door is actually our back door.....(how the previous owners hooked up the alarm system...)
Taken in the spring
Someone wanting in......
Started
Join Date: Aug 2009
Location: In the barn whenever possible.
Posts: 1,910
• Horses:
2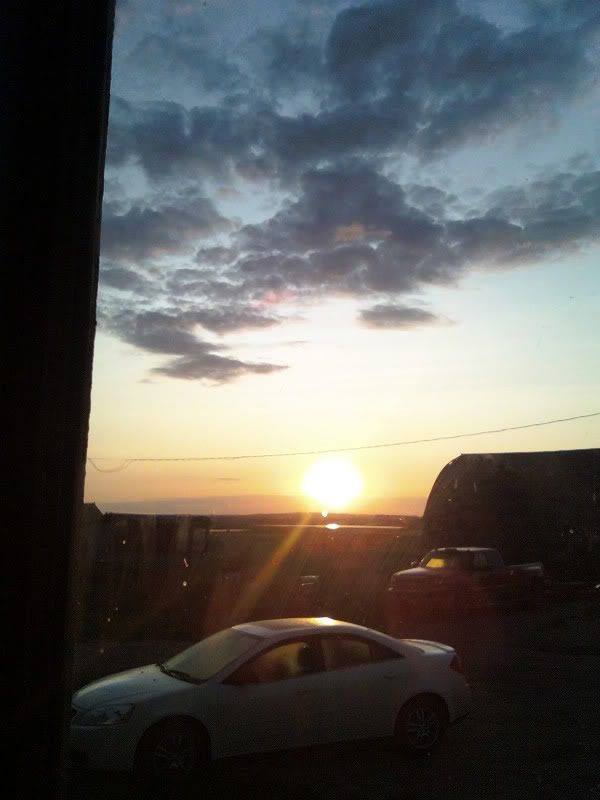 Out my front door (actually the front window).
---
"Riding a horse is not a gentle hobby, to be picked up and laid down like a game of solitaire. It is a grand passion. It seizes a person whole and, once it has done so, he will have to accept that his life will be radically changed." -Ralph Waldo Emerson
Quote:
Originally Posted by
FehrGroundRanch
View Post
Here is a winter picture looking out my front door, I was actually standing inside with the patio doors open!
I know that I am not used to snow at all and it is probably a pain sometimes to have soo much snow but the picture is beautiful!!!
---
Man can see what man made from the seat of a car, but you can see what God made by the back of a horse!
I don't feel comfortable posting pictures of my front yard, just cause. lol.

But, I will happily give you an elaborate description. The first thing you will notice looking out of my front door is the large and spacious front yard, two acres of a front yard to be exact(the back is like...10 lol). The second thing that you will see is the very large trees in my yard. One huge oak, two pecan, and a chinese chestnut. One of the best things about looking out my front door is the sense of peacefulness that one will get. I live out in the middle of nowhere, and the calmness of the country is one of the best things about where I live. The only cars that pass by are my neighbors who live half a mile away, or the occasional stroller. Across from the road outside my front yard are many, many acres of woods, and one straddling soybean field.

Oh wow. I got a writing muse right in the middle of typing that and made it sound like a For Sale ad. hahhahaa.
---
Red Money Maker (Red) - 2004 Sorrel QH Gelding
sounds really nice! All the areas of TN that I have seen have always been nice. I really love the Shelbyville/Lynchburg area
---
Cocoa - 32 yr old QH, Cherokee - 8 yr old TWH & Toby - 16 yr old QH
R.I.P. Cocoa 4/13/78 - 2/9/11