Pics of your house!!!!!(please share)
---
My house
PLease share yours!
---
Here is mine, sorry I'll try to get a new picture tomorrow...
---
Send Prayers For Ted the Spider!
life without horses & chocolate just wouldn't be worth living!
RIP Maya 2001-May 2009
Here is mine... It still needs work.
---
"Be a best friend, tell the truth, and overuse I love you
Go to work, do your best, don't outsmart your common sense
Never let your prayin knees get lazy
And love like crazy"
---
Last edited by farmpony84; 07-30-2009 at

04:46 PM

.
farmpony your house is adorable! I LOVE IT! =]
My house in the winter time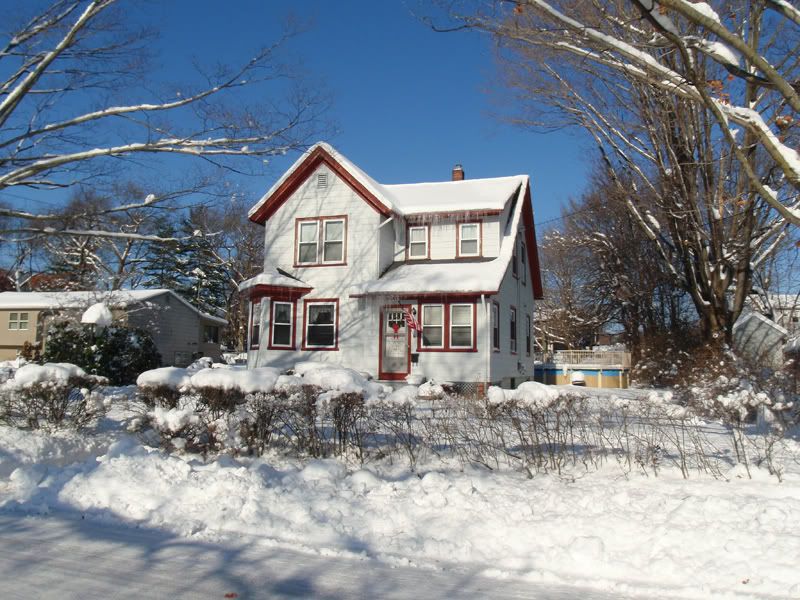 It looks really crappy this summer because I wasn't here to fix the gardens up, they are rather over grown, oops!
WOW, everyone has such nice homes!
awww it so cute PP!! is that the one in R.I or in AUS
lol, k here is my farm haha, the pics were taken before we had a HUGE thunderstorm so they are kinda dark, but whatever
---
If it wasn't for the bad stuff.... it wouldn't make winning so great.
You have to kind of look around the trees. Its just an old farm house in constant need of repair. Heres another closer one and you get to see Daisy and one of the Scotties, can't tell which one.
I had Vida tied to the flag pole mowing the grass, thats what that yellow rope is
---

"Until one has loved an animal, part of one's soul remains unawakened..."
- Anatole France
---
Last edited by Vidaloco; 07-30-2009 at

04:41 PM

.