Port Douglas- QLD Australia
---
I just got back from a fantastic, but too short (a week) holiday with my man in Port Douglas, which is pretty much at the top of Australia in tropical north Queensland.
Port Douglas is just superb definately somewhere to put on you list of things to do before you die!
The food is sensational, fruit is amazing and seafood is beyond awesome!!
The ocean was a steady 26-27*C, and weather was a lovely 30*C with about 65% humidity.
Photos, captions above if any
Anzac Park- overlooking the Dickson Inlet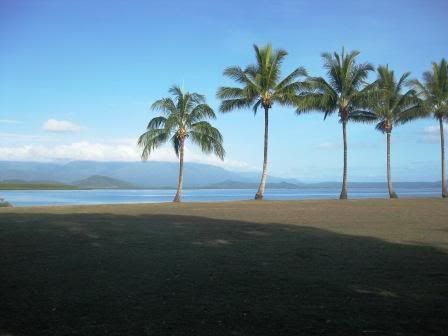 Resort sign just down the road from ours
On the Inlet- fantastic seafood restaraunt overlookign the Marina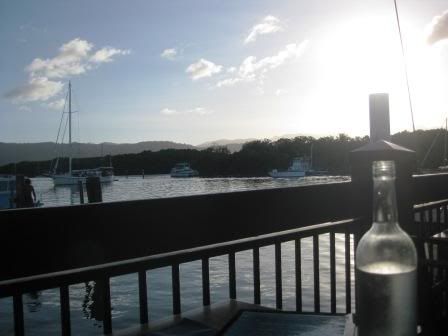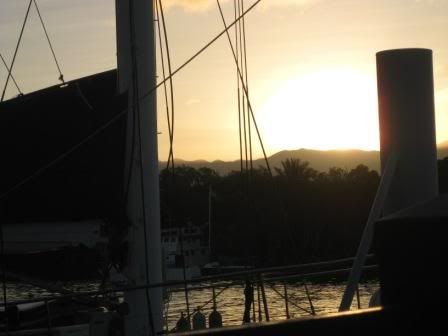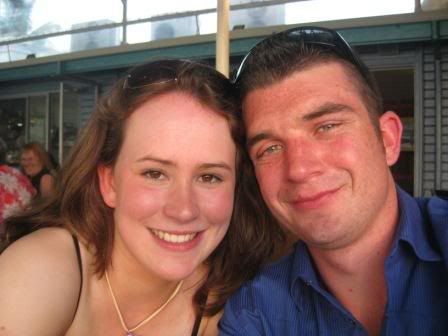 Too many mango daquiries :S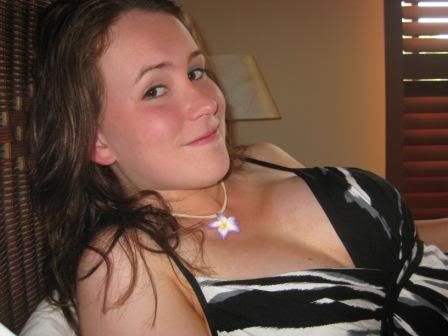 Main Road in Port Douglas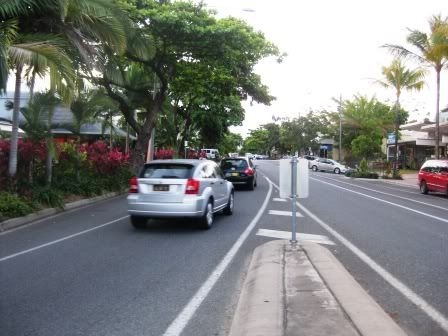 ...
Tour to the Daintree Rainforest
Daintree River crocodile cruise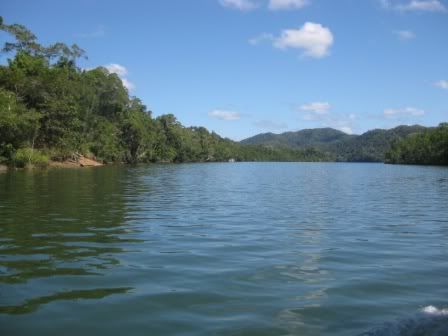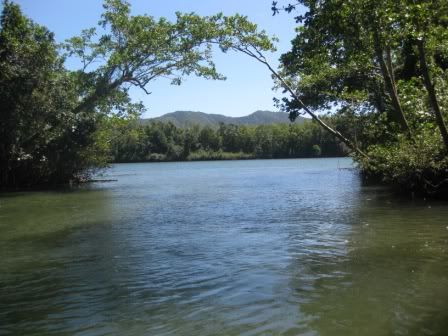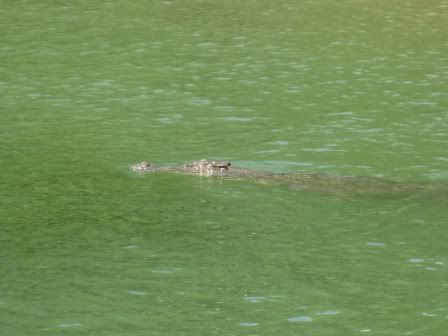 Mossman Gorge
Alexandra Lookout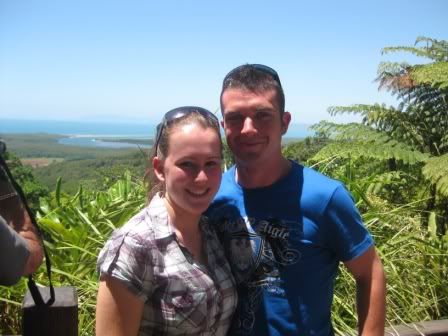 Boyds Forest Dragon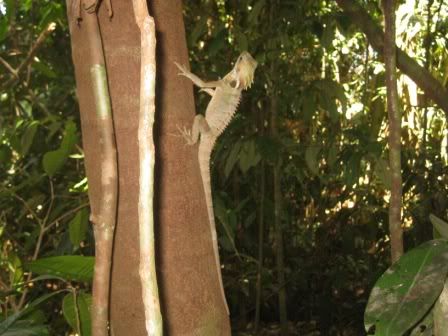 Noah Valley swimming hole- was just beautifull!!!! There was a small waterfall, trees overhanging the whole things, and those brilliant blue Ulysess butterflies were EVERYWHERE!! Water was a bit cool and there were eels but we still went in :P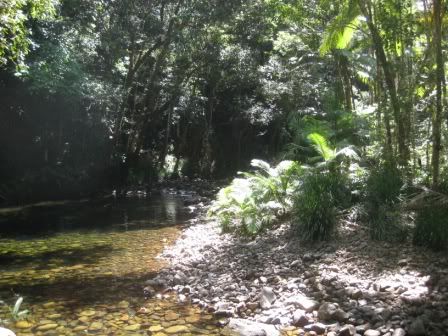 Cape Tribulation- 'Where the rainforest meets the reef' the only place in the world where 2 world heritage listed areas intersect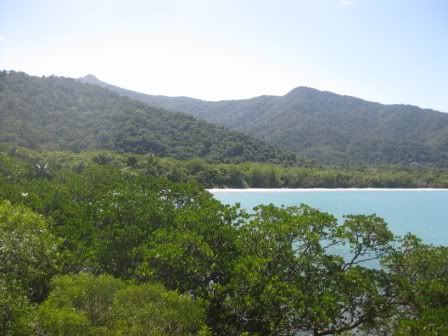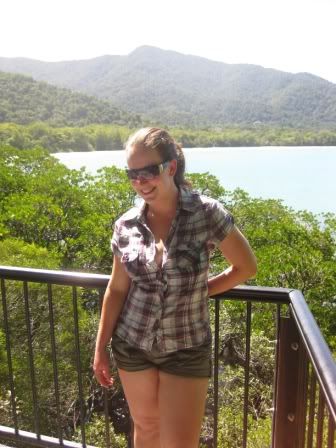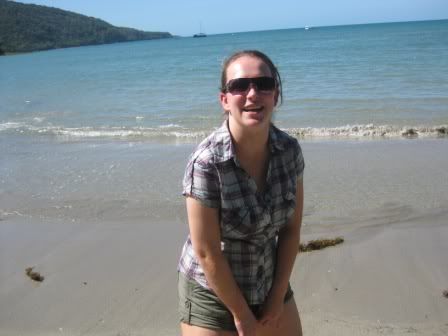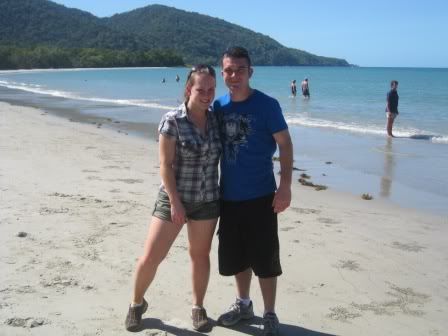 Daintree icecream factory- We had wattleseed icecream, it was beautifull! Tasted like a really creamy cappacino.. yum! And also licked a green ants bum, tasked like lemon sherbet!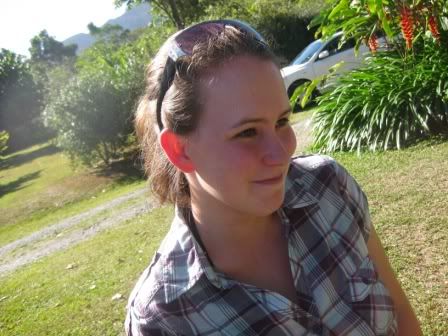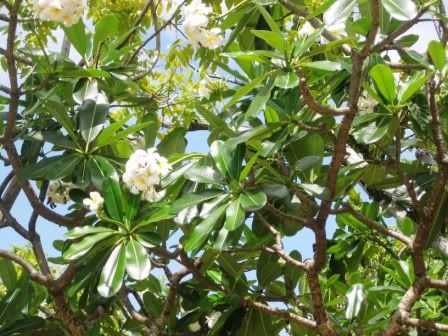 Anyone for a swim? Cape Trib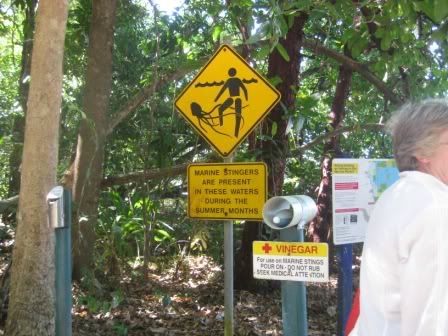 Walking down 4-mile beach in Port Douglas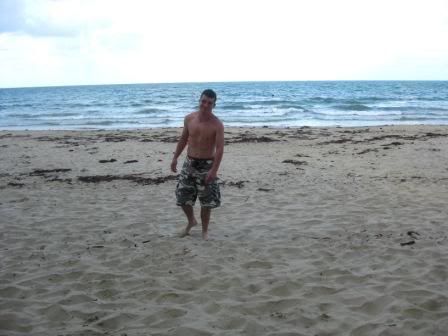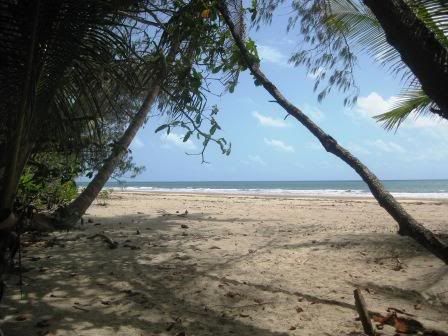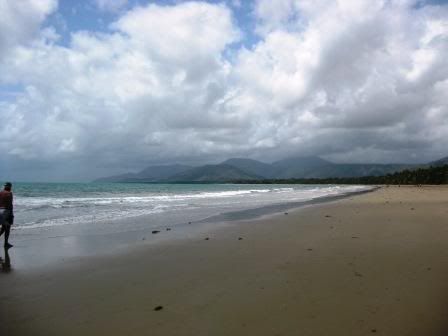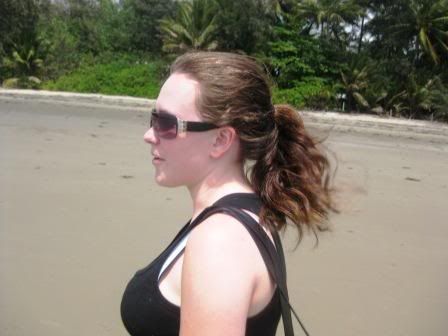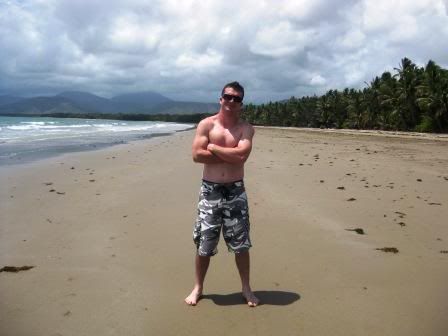 Storm coming across from Cairns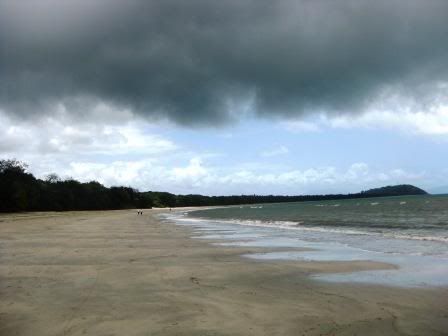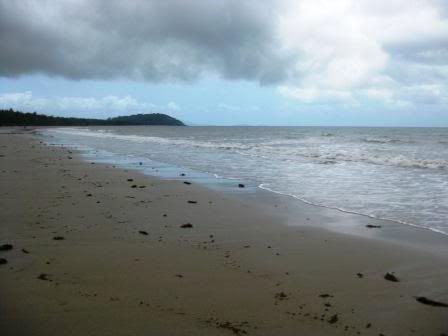 Great Barrier Reef- words can't describe just how amazing this was. We were swimming with turtles, reef sharks, enormous fish and HEAPS of nemo's and dori's
8)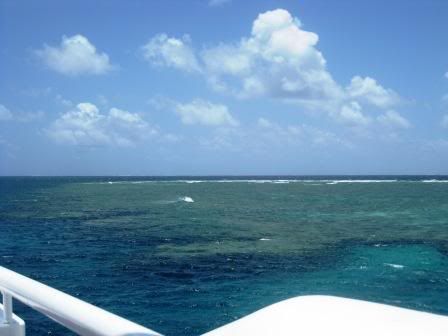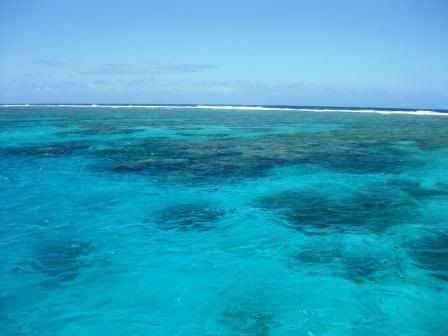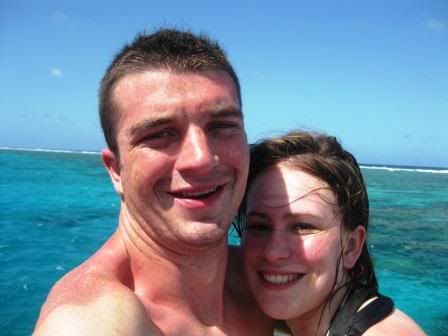 And my Emu adventure...
"Oh look an emu"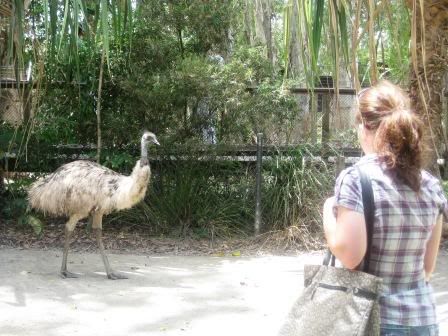 "Uh oh... he's coming closer"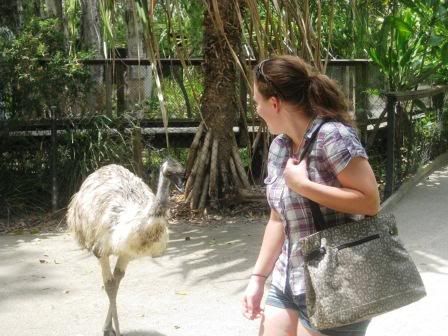 "Ahhhhhhhh don't hurt me mr emu!!!"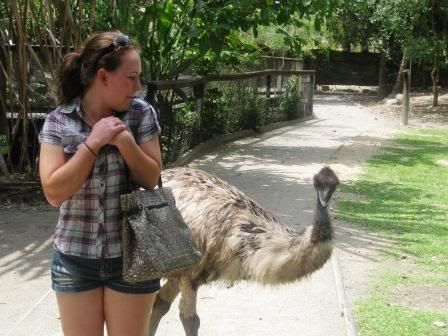 Then he sat down 8)
The litte kangaroo scared Gareth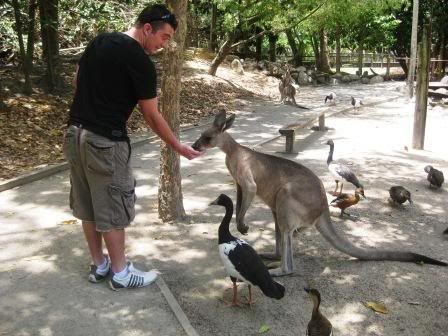 Awwwwwwwwwwww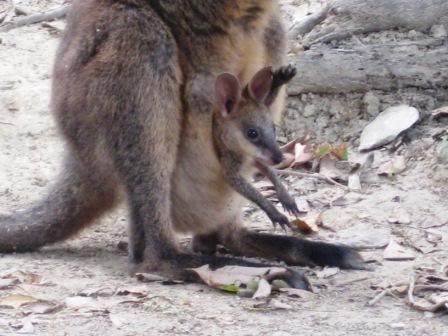 Funky ears!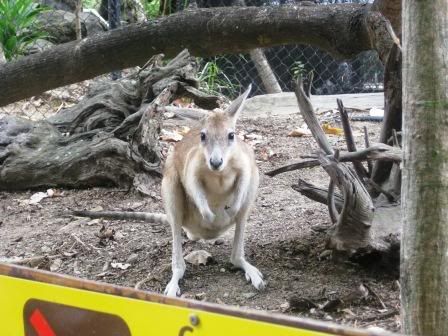 Gareth having a stand off with the bird that bird slapped him across the head
Pretty lorrikeets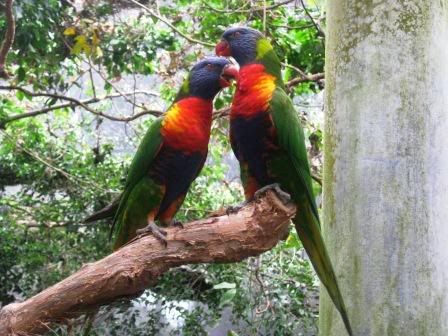 Mummy crocodile!!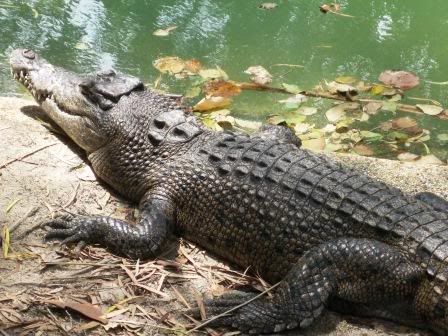 I've got another 500 photos, but won't bombard you with them all
Green Broke
Join Date: Apr 2009
Location: Queensland, Australia.
Posts: 4,488
• Horses:
1
Naww great pics, It would be awsome to see more, guessing your like me and is obsessed with photos?
---
Sir Success. Eventer.
2000 - 2013,

I love Port Douglas. I'm a mid north coast of NSW chick, but my family and I take regular holidays up in North QLD.
Its just amazing isn't it?
I love the Great Barrier Reef. Its just breath-taking the colours and the fish and the water!
Quote:
Naww great pics, It would be awsome to see more, guessing your like me and is obsessed with photos?
Haha yes, I'm a bit of a photo nut. Gareth was getting stroppy at me by the end of it because I was taking so many photos
He's glad now though, think I could've taken even more actually!!!!
I might load a few more onto the computer tomorrow and pop them up :)
Gidji, lucky you getting to up there reguarly, it's just so beautifull! I've never been anywhere tropical before, I'm more of a snow/desert girl myself, have been to the Simpson desert numerous times, was was a big shock to go to Port Douglas. I'm in love I think, I told Gareth we're going to win the lotto and buy a place up there, stay there during winter then move to Tassie during summer
beautiful pics, and a pretty couple you guys make.

I like the scenic pics. I have been to sydney and
that area. Oh, I like veggiemite. LOL
---
I am concerned for the security of our great Nation; not so much because of any threat from without, but because of the insidious forces working from within.
Douglas MacArthur