Show off your desktop photo!!
---
Show me your desktop photo. Here's mine! My best girl Lakota!
---
Being horseless is the pits!!
---
Last edited by HorseLovinLady; 03-10-2012 at

12:21 AM

.
This is mine: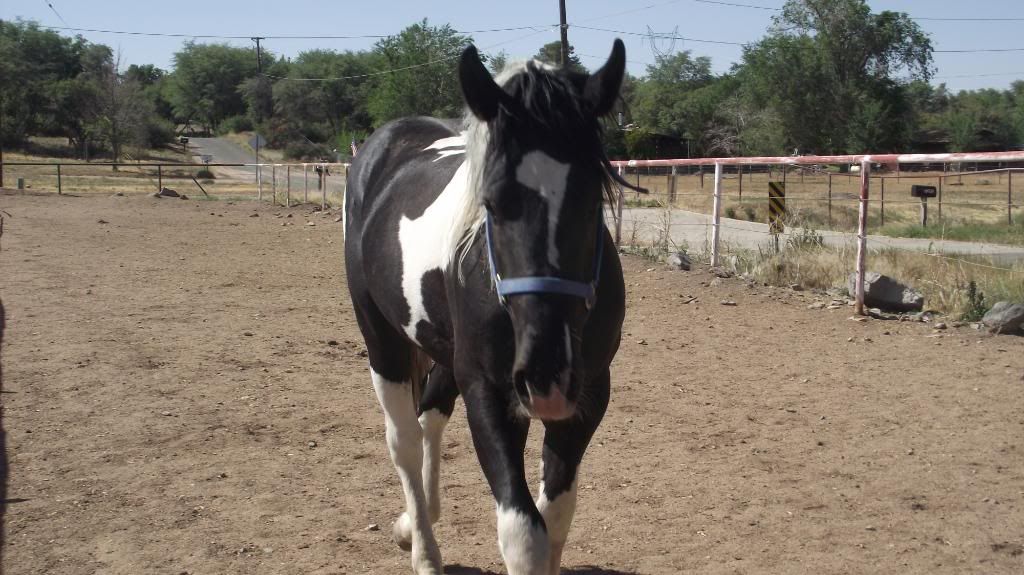 Kind of thinking of changing it to this, though: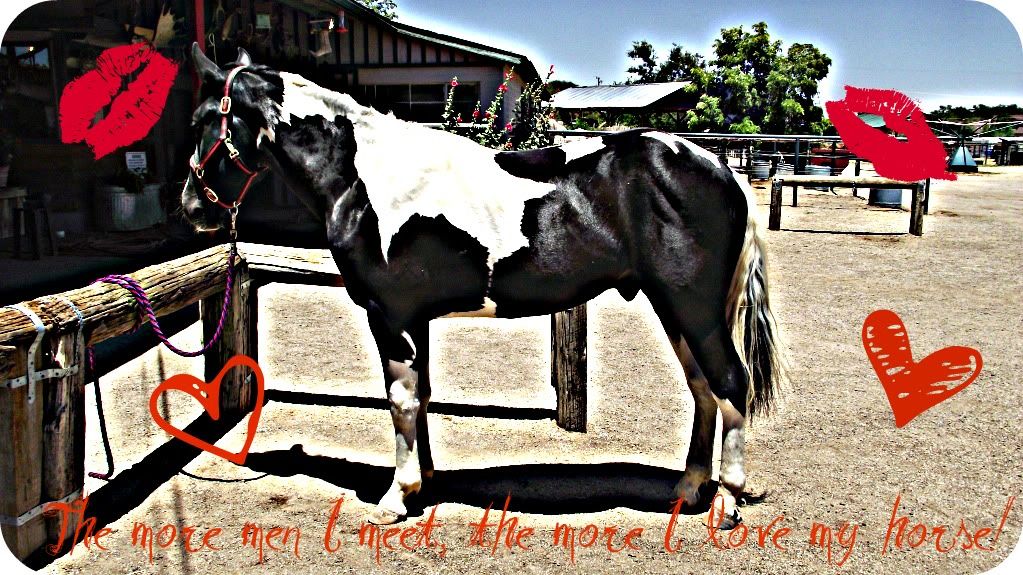 ---
Do not tell me I can't...because I will
show
you that I can.
This is mine for right now, but I am notorious for changing it every few days.
---
Always remember that feeling of looking at a big, open country over the ears of a good horse, seeing a new trail unwind ahead of you, and that ever-spectacular view from the top of the ridge!!! Follow my training blog:
http://robertsontraining.blogspot.com/
My desktop photo cycles through about 40 diff. horsey pics =)
---
My horse's feet are as swift as rolling thunder He carries me away from all my fears And when the world threatens to fall asunder His mane is there to wipe away my tears.
Mine cycle too! Right now I switch almost every hour between these two, but I love getting new photos!
Although the longest I have ever had a single picture as my background was like a month with this one, lol
---
Pssh.I didn't pick up the wrong lead
It's called a counter canter...
...A very advanced maneuver.
Nice pics everyone!!
---
Being horseless is the pits!!
Right now I have this picture, but I change my desktop picture every couple of days....this is my senior collie, Duke, making sure I train Patsy right...
---
Horses are proof that God love's us and wants us to be happy!
Here is mine, yes its small, but when its on my desktop, it fills the empty spaces with black, and that way I can see my icons better :3
---
E v e r y horse is good for something. You dont throw a whole life away just cause he's banged up a little...
I can't post mine....it would get me banned in the blink of an eye!
Nothing "naughty" per-se, but it would definitely ruffle feathers around here...
---
I RIDE, THEREFORE I AM
COWBOY UP OR GO CRY IN THE TRUCK
Here's mine ATM.
---
I was a dreamer
Before you went and let me down.