Tanned beaver and beaver tail pouch.
---
A couple more of my recent tanning and crafting items. This was a monster beaver and this one came minus the tail. Hopefully the trapper will come by with a box full like he said he might! Be a great surprise some day. Folks USED to make soup out of the tail "meat".. NOT I.. I do have another friend that actually likes beaver and uses brown sugar.. somehow.. probably parboils and drains several times and then bakes? Could be.. I might try that myself. Anyway, the little tail on the pouch is from a much small beaver and the guy that brought that tail over just wanted a pouch made with it. Well.. they are awfully difficult to skin and leave the whole pouch intact.. inotherwords I'm sure he didn't have enough money to pay me for that kind of passion and devotion so I just simply cut this one in half and brought it down to the scales on the scale side.. easier with the Dakota fleshing machine but scary on the kevlarless digits just the same.. I practically gave both of these away but they'll be back to have me tan and craft something else and I made lifetime friends!
So.. sorry for the long ramble.. not posting to sell anything here.. I don't have time.. my kids and horses and tanning projects.. husband?? take up all the rest of the time that I don't while away on the computer.. jabbering like an idiot! Hope you enjoy the pics.
This beaver was well over 50lbs.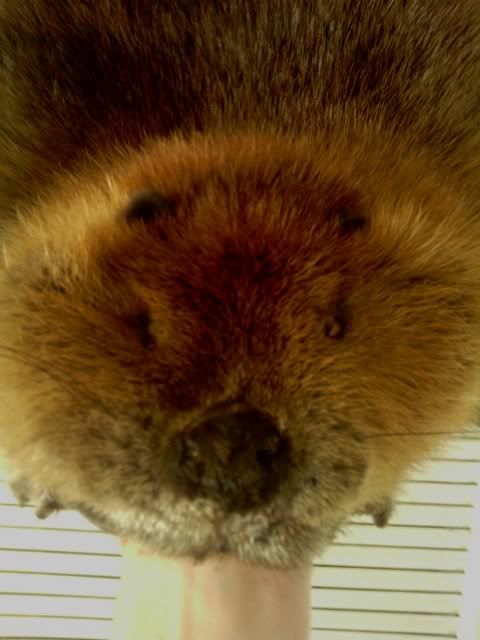 It was a real pretty mahogany color.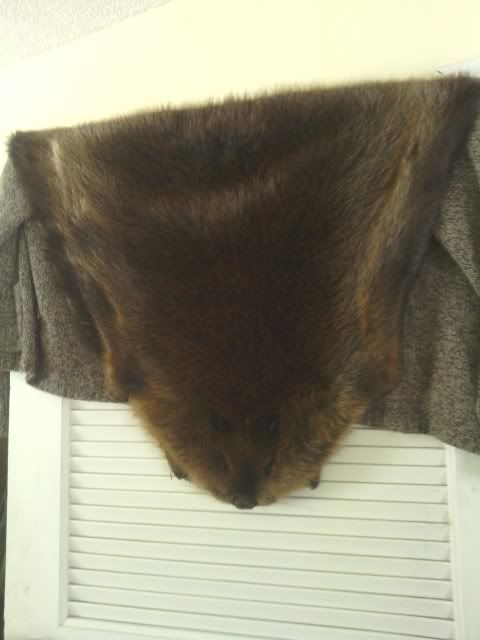 Not sure if this fellow is going to use this but I tried my best to make it functional as all get out.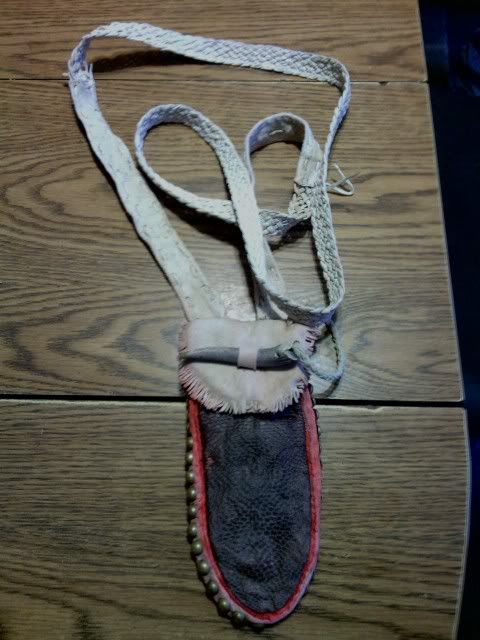 I lined it with flowery fabric from an old Ralph Lauren vest. I am sure that the stripey fabric will make great lining for some other pouch that I've yet to make.. The vest once belonged to my dear departed aunt who didn't think much of my 'tanning'. She didn't think I was very successful at it since I haven't tanned hundreds of deerskins.. Ooookay.. well take this.. I'm cutting up your prestigious RALPH LAUREN!!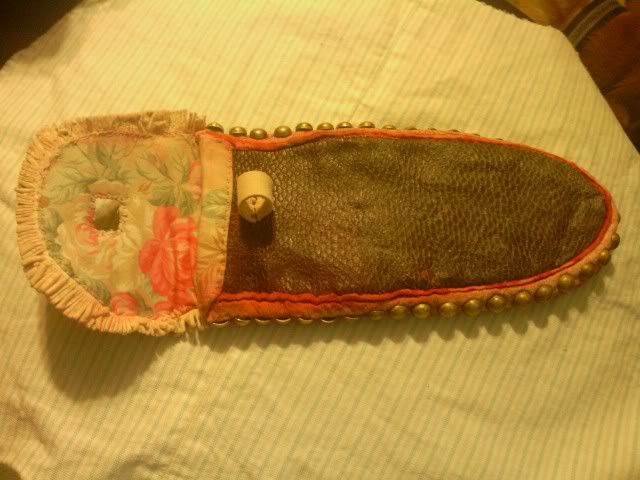 I have a red wool scarf of hers too and well I guess I'm glad I didn't use that on this little pouch.. better to save that for something cooler like black bear.. I do have some that I brain tanned and will use it then.
Hope ya'll enjoy my off the horse type thread!