The weird weather of Montana
---
I thought I would show you guys just how
weird
the weather in Montana is. I'm sorry if the photos are bad quality! >.<
This Tuesday, it was the upper eighties and everyone was wearing shorts.
Come Wednesday, it was half the temperature at 45 as the high. I also happened to have to spend the whole day outside that day! It's been a LONG time since I was that cold.
This morning I woke up to snow on the ground and snow coming down pretty hard. Although it was melting pretty quickly. WHAT HAPPENED TO FALL?!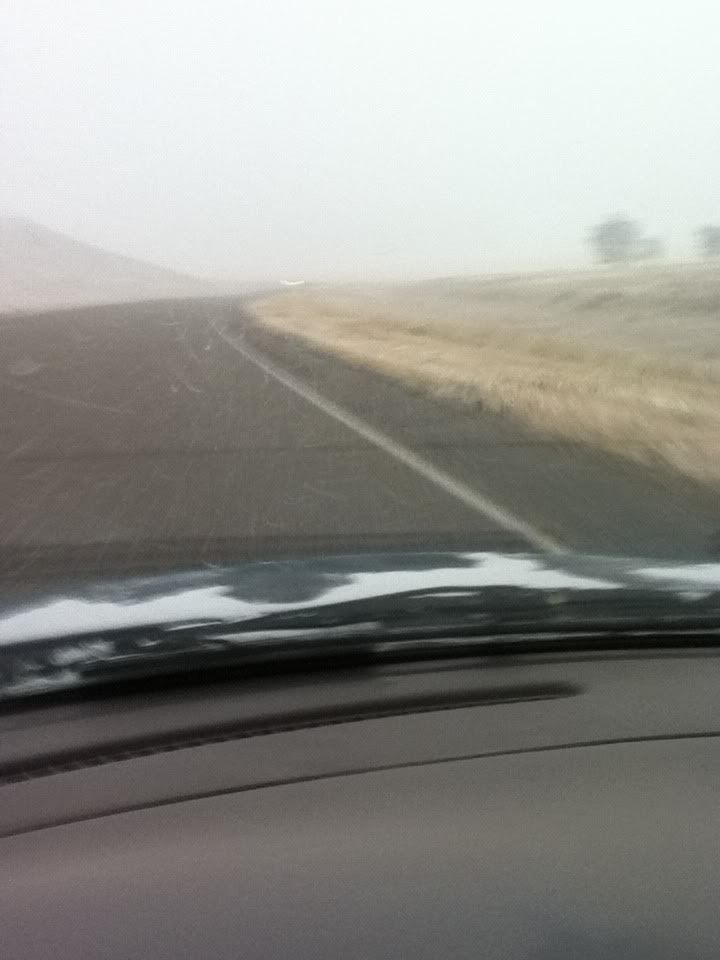 During school, the snow flakes were about the size of quarters as they came down.
By the time I was out, the snow was evaporating by coming off the ground as steam. It was a really strange weather phenomenon. The clouds were so close to the ground that the very tips of the hills were socked in by them.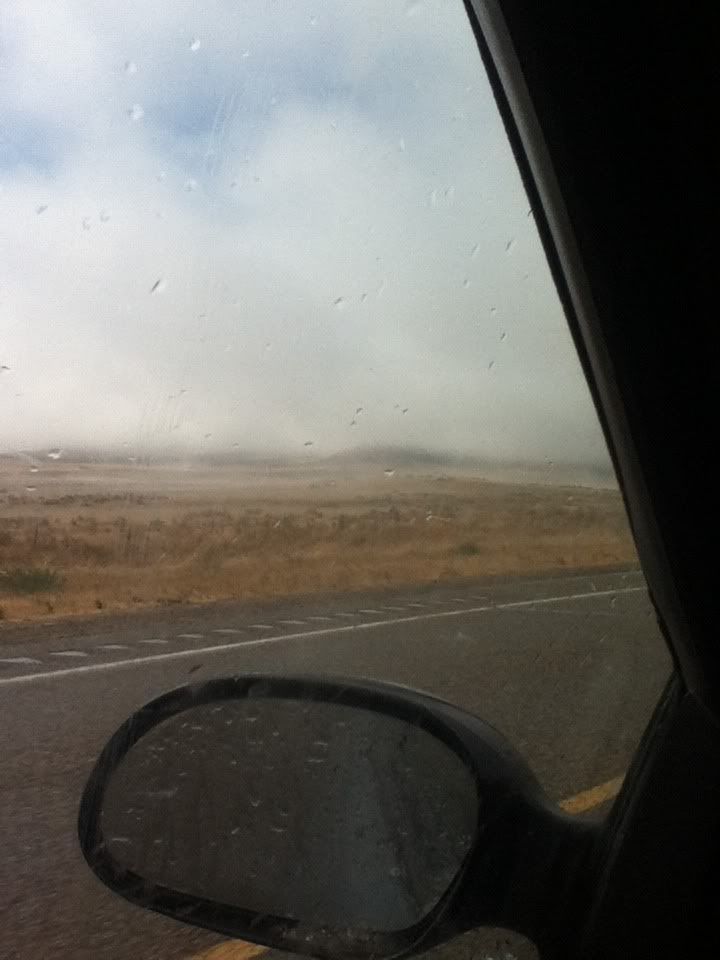 ---
Last edited by BubblesBlue; 10-05-2012 at

05:07 PM

.
This was taken by a friend that lives a few hours away from me. It was hailing.
That 'strange phenomenon' is called fog, Bubbles.
Don't y'all get fog normally? Not surprising you got it, since the temps warmed up fairly quickly after the snow and you had the perfect conditions to produce it.
Fog is basically just earthbound clouds. I enjoy it when it's foggy here. I've always loved fog.
---
You want the truth? You can't HANDLE the truth!
Be thankful you are A) getting a good variety of weather B) are only missing Fall!
---
Last edited by Foxhunter; 10-05-2012 at

05:39 PM

. Reason: double post
Be thankful you are A) getting a good variety of weather B) are only missing Fall!
In the UK we have completely missed summer - that, if my rememberer is working correctly was in March when we saw sun the ground was dry enough to be cracking - fromApril onwards it has been rain, rain and more rain. The promise of an Indian summer came true, for a week and now, guess what? We are back to more rain.
I consider this a weird phenomenon because I have never seen Montanan weather like this before. This "fog" is different from most fog we get because steam was coming off the ground much like it would from a hot spring.
Also it was spotty, only a few areas of the ground had steam coming off of it and it was sticking close to the ground.
This pictures really don't do what was happening justice. I have also never seen legitimate clouds[NOT fog] this close to the ground. I've only seen clouds around tops like this in the mountains, never this close to the ground.
That is quick & weird, for sure. Keep lots of clothes handy.
And, in the UK, didn't you have a freakishly cold winter last , too?

We are in our 76th day without rain. The ground is so dry and hard. This is a country where rain is like air; always there.
I've always wanted to live in Montana <3 My goal is to move out there one day and have a ranch out there. I am so drawn to the state, I always have been. I cannot wait to see it for myself
Baha. Apparently our weather is creeping westward. The snow here is typically on the ground before Halloween and doesn't melt until mid-February or March. Fall lasts a month. Maybe 6 weeks. We have two seasons: Winter and Not Winter. Not Winter can be over 100F and humid as all get out. Winter gets to -40F or so with the windchill.